Welcoming the Google for Startups Accelerator Canada Class of 2023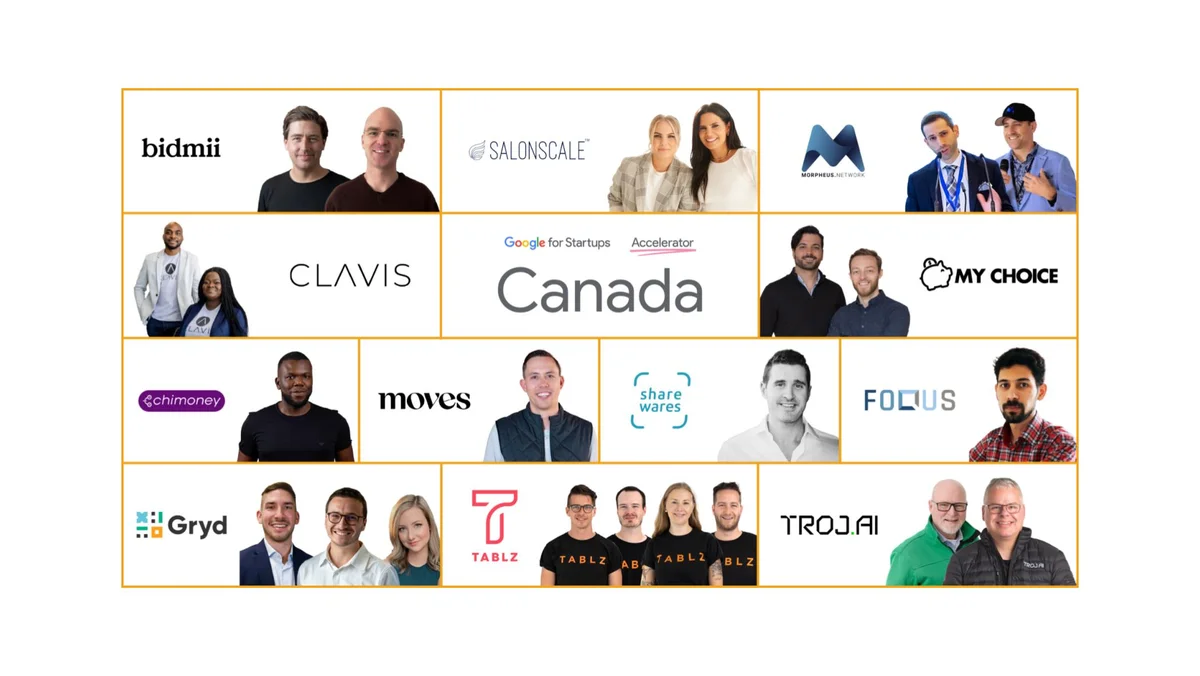 Last December, we put a call out for our fourth annual Google for Startups Accelerator Canada. The accelerator supports Canada's best and brightest startups working across different sectors while using artificial intelligence (AI) and machine learning (ML) to solve complex problems and tackle the toughest challenges in their industry.
We're thrilled to announce that we have selected 12 startups to participate in our 2023 Google for Startups Accelerator Canada cohort. This year we have strong representation from all over the country, including startups from British Columbia, Alberta, Saskatchewan, Manitoba, Ontario and New Brunswick.
Google for Startups Accelerator Canada is an equity free program, created to support Canadian startups and help the next generation of founders succeed. Over the next three months, this cohort will receive mentorship and technical project support from Google, deep dives and workshops focused on areas like product design, customer acquisition and leadership development. They will have access to Google experts and technology to help enhance their strategy and navigate their most pressing technical and business needs.
The cohort covers new ideas and innovations in home decor and renovations, supply chain optimization, salon supplies, reusable packaging, 3D restaurant reservations and more. We're excited and inspired by the incredible work these startups are doing and we can't wait to get started with them.
Here's what the founders had to say: