Google Trends show personal finances are a top priority for Canadians in 2022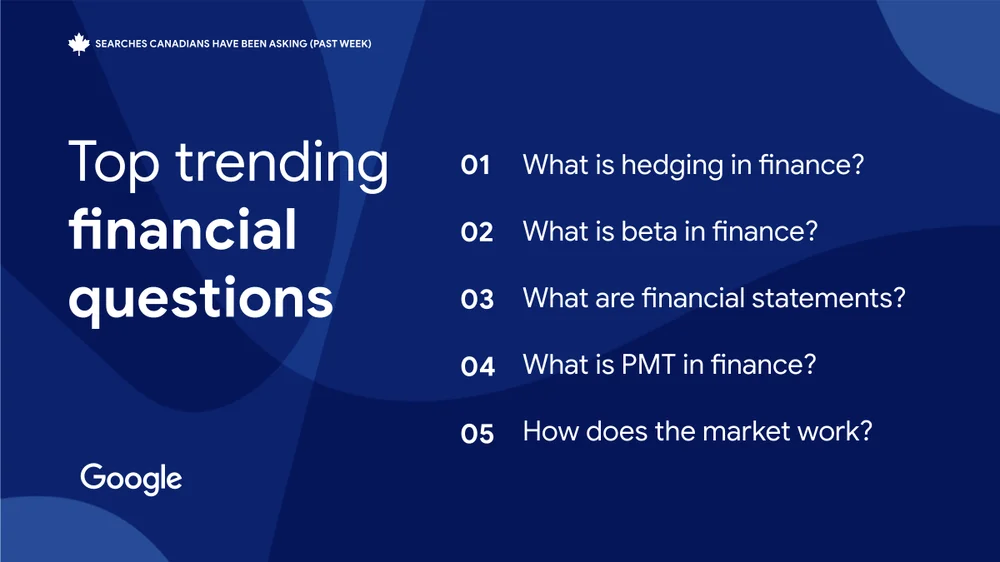 Financial wellbeing is top-of-mind this year for many Canadians. According to Google Trends, searches related to financial health and money management are up, with searches for savings accounts, credit cards, travel cards, wealth management, retirement planning, travel, life and health insurance, all climbing.
In fact, a recent Ipsos poll revealed that four in ten (41%) Canadians will make a New Year's resolution about their finances, with nearly half (48%) resolved to pay off debts in 2022.
As Canadians look to take control over their personal finances, many have important questions about mortgages, investing, insurance, daily banking, taxes and more. Google Trends reveal the top questions Canadians are asking as they prepare for new personal finance goals.
We're also seeing a rise in Canadians seeking to understand the more complex trends in the finance industry, like inflation, crypto and NFTs. This provides financial institutions with an opportunity to cater their advice towards the most pressing questions.
Overwhelmingly, financial advice searches revolve around investing, highlighting both the high demand for it and the need for reliable educational resources for investors. With finance a top priority for Canadians in 2022, financial advice is going to continue to play a bigger role in Canadians' lives, giving financial institutions the opportunity to build out their advice content. Advice topics need to be timely and specific to current conditions and areas of focus, for example relevant topics today are about crypto, investing, what to do during an inflation, housing affordability and mortgages, in order to address the growing trend around Canadians seeking financial advice.