Grow with Google provides opportunity for all Canadians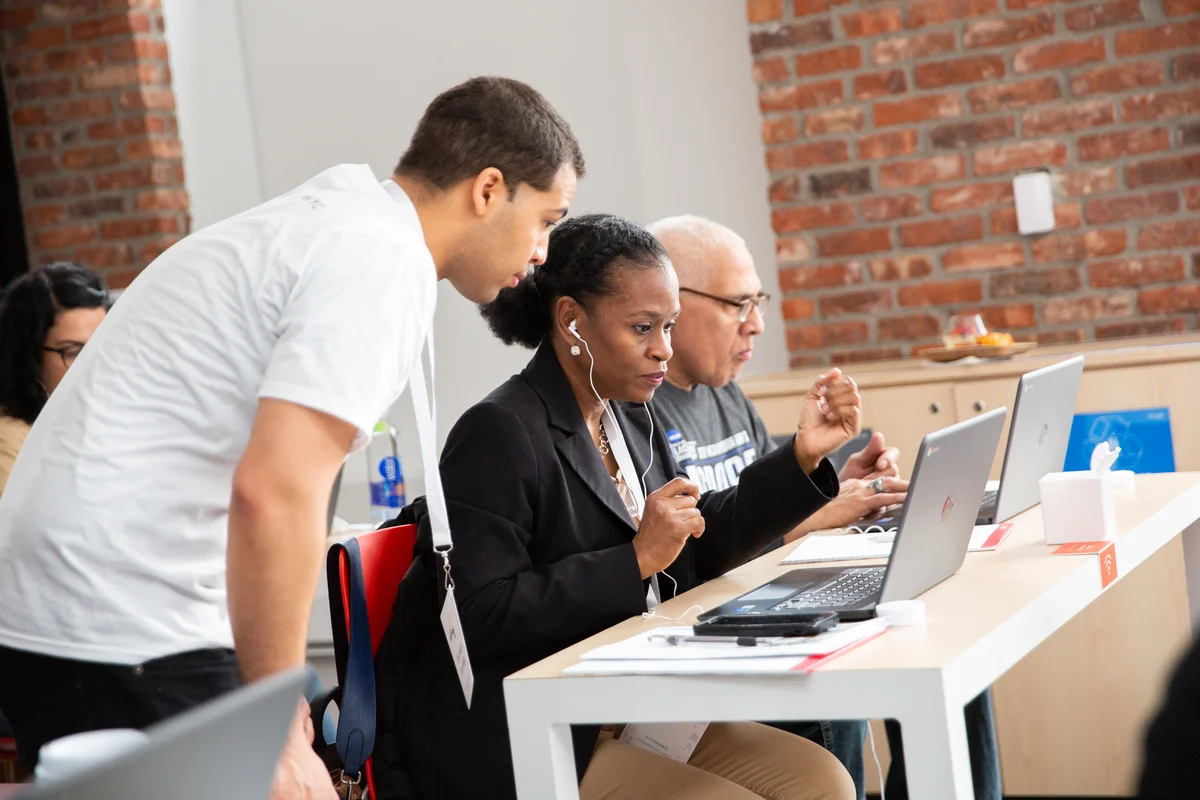 At Google, we are technology optimists. Not because we believe in technology, but because we believe in people. When people have access to technology, they have access to information, education and opportunity, and they are capable of achieving great things.

Last week, we released an Economic Impact Report showcasing the value of the open web for Canadian businesses. The report highlights businesses of all shapes and sizes across the country who are experiencing incredible growth thanks to the tools and reach available on the web. These inspiring stories all start with opportunity.

In order to provide that same opportunity for every Canadian, we need to begin with access. Access to the open web, access to digital education, and access to the digital skills needed to grow a business or work in the technology driven economy of tomorrow. Technology is an incredible platform for growth, but we need to provide all Canadians with the skills needed to use it and take it further.

In April, we announced a one million dollar grant in collaboration with MaRS to develop the Employment Pathway Platform, a data driven job opportunity and career guidance tool that is aimed at helping people make the right career transitions as the nature of work shifts alongside technology. We also launched Google For Jobs in Canada, a tool within Google Search that lets Canadians search for jobs that are accurate, relevant and personalized based on search queries.

Today we're furthering our commitment to helping Canadians prepare for the future of work by launching Grow with Google, an initiative to help Canadians acquire the digital skills they need to grow their business or get a job. As part of that initiative, we're announcing two million dollars in grants to ensure that our efforts reach Canadians in every community, big and small.

First, we're partnering with Canada Learning Code to provide Canadians with free tools and training to advance their skills, grow their business or get a job. Through our partnership with CLC, individuals across the country will have access to our Applied Digital Skills Program. The video-based curriculum teaches learners about the basics of working with technology today: everything from spreadsheets to email is covered and available in guided, bite-sized lessons. To make sure those lessons are available to all Canadians, the entire Applied Digital Skills Training Program is offered in both French and English.

And for those looking to explore a career in technology, we're bringing our IT Support Professional Certificate to Canada. Developed by Google and hosted on Coursera, this program helps turn beginners into job candidates in just eight months - no experience or degree required. Completing the program is the first step, but we're also be supporting learners in the next step - the job search. We've partnered with leading Canadian companies, like Walmart and RBC, and of course Google Canada, to get graduates information into the hands of HR departments. With over 64 hours of video lessons, hands-on labs and interactive assessments, our IT Support Professional Certificate is the perfect transition for adults looking to reskill and kickstart a new career in technology.

Finally, we're bringing Grow with Google to a town near you. Googlers are teaming up with libraries and community organizations across the country to bring digital skills training to you. The free events will provide small business owners, entrepreneurs and job seekers with the skills they need to grow. We'll host hands-on workshops, one-on-one training sessions, and demo stations staffed by Google volunteers. Our first stop is Surrey, British Columbia this Friday, September 21st. Find out where we're headed next and secure your spot today by visiting our online hub - g.co/GrowCanada.

We hope that by making our resources available to every Canadian online, by supporting organizations committed to expanding access to digital education, and by bringing our training across the country, we will help individuals grow. Because when one has access to opportunity, they can achieve incredible things. There is one business in particular that really demonstrates the power of the web and the opportunity that lies within it.


Two years ago, the Hadhad family moved to Canada after fleeing their home in Damascus, Syria. They lost everything, including their business, a chocolate factory that had been in the family for 30 years. New beginnings can be hard, but the community of Antigonish, Nova Scotia, together with the opportunity provided by the web, the Hadhad family rebuilt their life and business in Canada. With digital tools like Google Search, YouTube and Google My Business, the Hadhad family launched a new chocolate business, Peace by Chocolate, that reaches customers far beyond Canada. In fact, 65% of their web traffic comes from outside of Canada. Today, Peace by Chocolate sells their product to over 400 vendors across Canada and produces over 1.5 million pieces of chocolate a year.

I'm optimistic about the future of work in Canada. We've seen firsthand how access to digital skills and opportunity can transform people's businesses, careers and lives. Like the Hadhad family, we can open a new door by rebuilding our skill set and reaching new heights. With technology, anything is possible.

Sabrina Geremia, Managing Director, Google Canada