Making Google Maps more helpful in India with local partnerships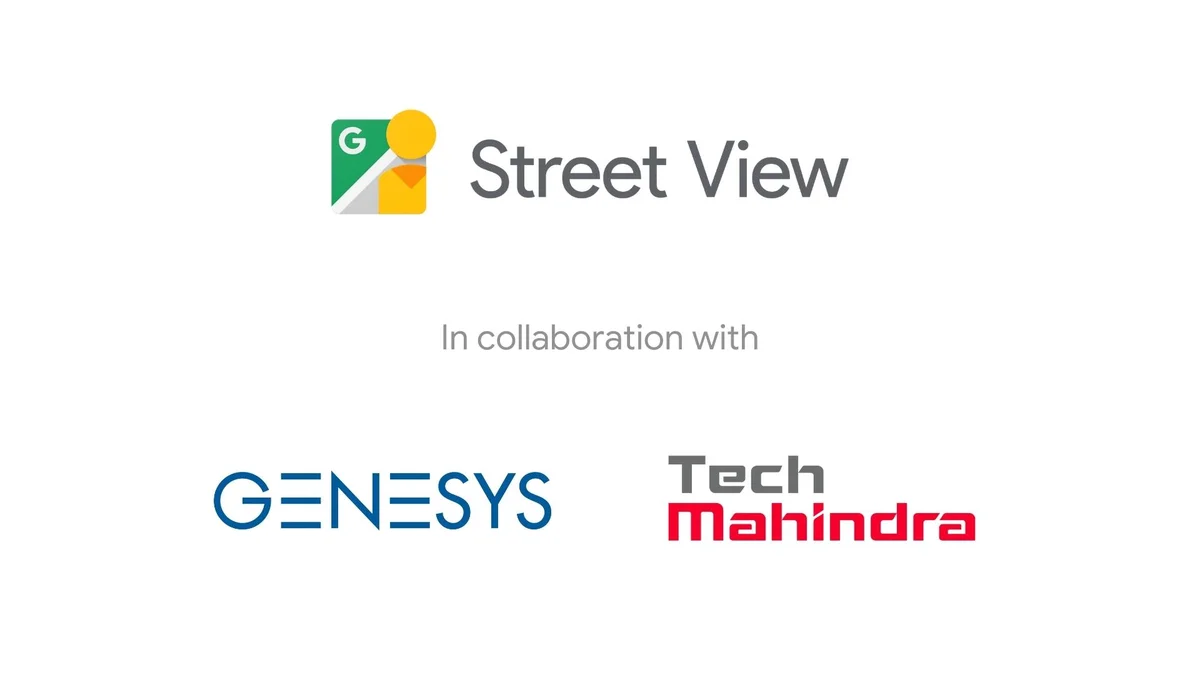 Google Maps has always been committed to providing people in India with a comprehensive, accurate, and helpful map of the world. In this journey, we have been building Maps customised to the unique needs of India, offering citizens, businesses, developers, non-profits, and governments information and insights to get things done in locally relevant ways.
Many of these features and capabilities built into Google Maps have been born out of deep collaborations with local authorities and companies. This partnership approach has been central to our work in India over the last decade and a half, and will continue to play a fundamental role in our goal of building a more helpful Google Maps in the country.
India's digital adoption continues to move at a phenomenal pace, and we remain focused on accurately modeling, reflecting, and solving for today's rapidly-evolving India. This means constantly finding new ways to use our mapping tools and technology to solve for challenges of today and tomorrow by:
Enabling a more reliable, accurate, and visual Maps experience for our users
Solving local challenges for communities at scale
Facilitating a more sustainable environment for future generations
Today, we are pleased to announce new launches, in partnership with local entities, that are helping us deliver useful solutions for India across these areas of focus.
Enabling a more reliable, accurate, and visual Maps experience for our users with Street View
Starting today, Street View will be available on Google Maps in India with fresh imagery that we have licensed from our local partners – leading technology companies, Genesys International and Tech Mahindra. Our India launch marks the first time in the world that Street View data collection is being brought to life completely by local partners.
At launch, our partners have covered over 150,000 km spanning 10 cities in India, including Bengaluru, Chennai, Delhi, Mumbai, Hyderabad, Pune, Nashik, Vadodara, Ahmednagar, and Amritsar. Thanks to these partnerships, we plan to expand this to more than 50 cities by the end of 2022.
Here's what our partners have to share:
Birendra Sen, Business Head, Business Process Services, Tech Mahindra: "Technology is not just the backbone of the global economy, but is also a strategic tool which can turn insights into solutions, uncover trends and predictions, and transform businesses in a sustainable manner. Today, there is an increasing need for technologies that turn insights from GIS (Geographic Information Systems) into ready products that can be utilized by customers. The GIS industry has only grown manifold with time, owing to increased data availability and the development of smart cities all over the world. In line with this, our partnership with Google is another step toward delivering high-quality and immersive mapping experiences to the people of India."
Sajid Malik, Managing Director of Genesys International: "We were the first Indian firm to perform street imaging of all major cities in India. Our fleet is still swiftly photographing Indian cities, bringing to life our city's amazing tapestry of streets and landmarks and allowing us to comfortably visit our old neighbourhoods or plan our trips. Google Maps has always been at the forefront of geospatial technology, and we are honoured to be an enabler of their efforts by offering the best technology to India and its people. We are delighted to be a part of the Google Street View programme, and we feel that our partnership will go a long way towards offering the most helpful and engaging mapping experience for people and customers across India."
To launch Street View: simply open Google Maps, zoom into a road in any of these target cities, and tap the area you want to view. Get to know the local cafes, and cultural hotspots, or check out the local neighborhood. Street View will help you navigate and explore new corners of the country and the world in a more visual and accurate way, enabling you to fully experience what it's like to be in these places, right from your phone or computer.
We want to make sure everyone can benefit from Street View, so we're also making the Street View API available to local developers enabling them to deliver richer mapping experiences within their apps and services.
We believe the launch of Street View will turn a new page in India's mapping experience, bringing the power of virtual imagery to help people visually explore, businesses create, and governments address local challenges.
Solving local challenges for communities at scale
We have been committed to partnering with local authorities to democratise information addressing real-world challenges such as public sanitation and Covid-19. Today, we announced partnerships with local traffic authorities to help India improve road safety and reduce traffic congestion.
To help support road safety efforts in the country, Google Maps will now show speed limits information shared by traffic authorities, starting with Bengaluru and Chandigarh. We are looking forward to partnering with more cities in surfacing speed limits info on Google Maps.
Our teams at Google have been using existing traffic patterns and the power of machine learning to help cities better optimize their traffic light timings, helping them reduce wait time at intersections, road congestion, and carbon emissions as well. We have partnered with Bengaluru traffic police to help them optimize their traffic light timings – and we have some exciting initial results. The pilot resulted in almost a 20% reduction in congestion across all the intersections. We will be scaling this to all of Bengaluru, and extending this pilot to Kolkata and Hyderabad as well in the coming months.
In partnership with local authorities and data aggregators, we will also be providing information on road closures and incidents on Google Maps across eight cities in India, including Delhi, Hyderabad, Chandigarh, Ahmedabad, Kolkata, Gurgaon, Bangalore, and Agra, to help people make informed travel decisions and avoid congestion zones.
Facilitating a more sustainable environment for future generations
As we look at building for the future, a strong focus on sustainability and reducing our carbon footprint has never been more critical. We are constantly looking at ways to help everyone reduce their environmental footprint with the use of technology. Till date, we have collaborated with 250 NGOs, 60 Universities, 30 government agencies, and 15 research organisations in India who have used our geospatial data and analytics as part of their initiatives to help the environment.
One such tool is the Google Environmental Insights Explorer, a tool we recently piloted to help cities and local governments measure emissions and identify reduction strategies. We are happy to share that four Indian cities - Bengaluru, Chennai, Pune and Aurangabad - are now using transport emissions data from EIE to develop their Climate Action Plans. Today, we publicly launched Aurangabad's EIE data, making it accessible to research organisations to help propose sustainable solutions to the city.
We also want to help Indians make more informed travel decisions by equipping them with knowledge about air quality conditions. We have collaborated with the Central Pollution Control Board to make authoritative air quality information available on Google Maps. You'll be able to access this information overlay by tapping the 'Layers' button at the top right and selecting the 'Air Quality' option.
That's a wrap for today. Needless to say, it's been an exciting near decade and a half for Google Maps in India – and our work is far from done. These announcements underscore our commitment to extending our technology and expertise to local partners, to deliver even more useful information on Maps, and doing this responsibly by ensuring that Google Maps continues to deliver the most accurate and trusted information.