Nest Mini brings twice the bass in the same compact size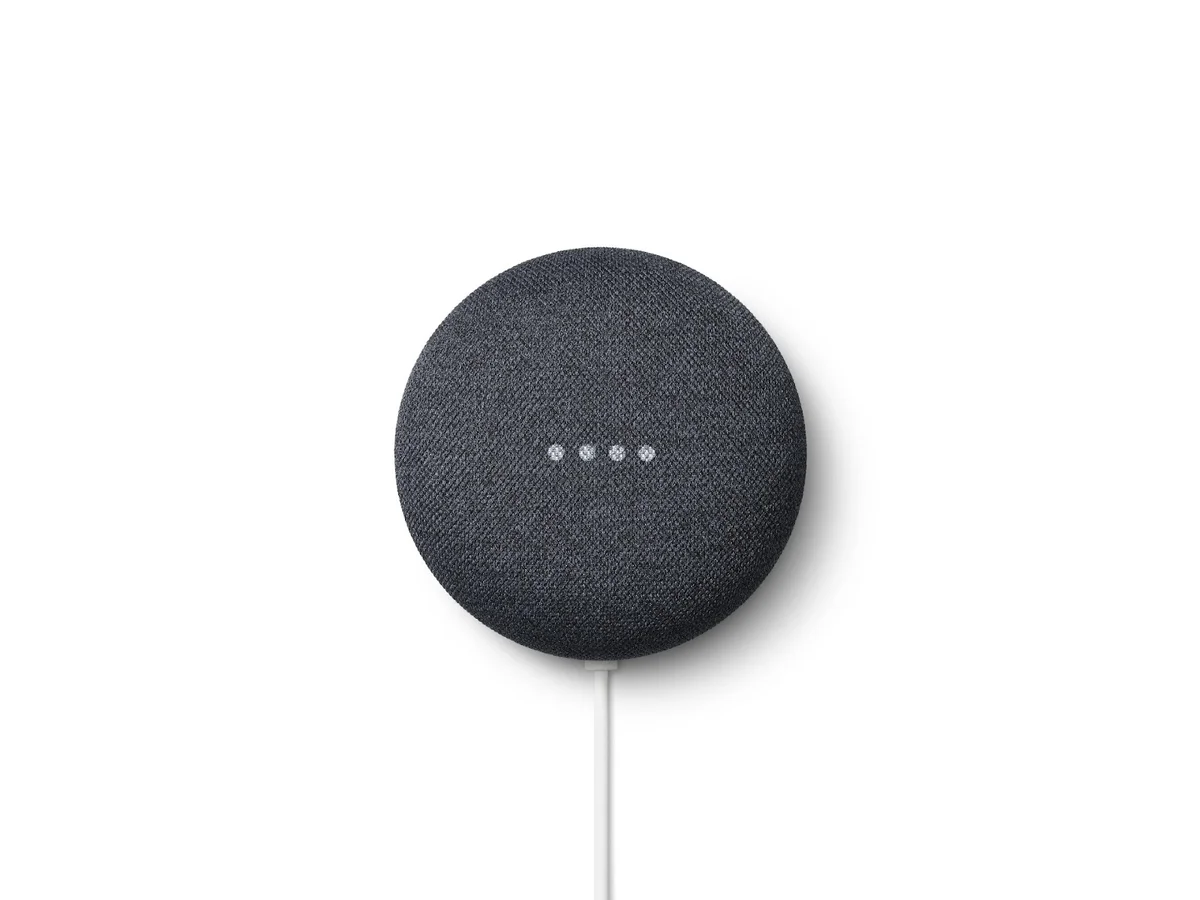 It's only been two years, but already, millions around the world have received hands-free help from the Google Assistant in any room in your home, all thanks to Google Home Mini. And now, we're bringing you the second-generation -- Nest Mini, which is completely re-engineered to make everything you love about the original even better. Back in May, we brought together the Google Home and Nest teams under the Google Nest brand, and Nest Mini is the next step as we build the helpful home.



A new speaker with powerful sound
People love listening to music on our Google Home and Nest smart speakers and displays. Since launching the original Google Home, people have listened to billions of hours of music on our devices globally. So with Nest Mini, we upgraded the hardware and software to make it sound even better, and it really brings the bass. 
Nest Mini provides bass that's twice as strong as the original Google Home Mini (measured from 60-100 Hz at max volume). Our expert audio engineers developed proprietary audio tuning software, allowing us to get the most out of the hardware with a full, clear and natural sound at every volume level. We didn't want to suppress any auditory details, so what you'll hear when listening to music on Nest Mini is authentic to the artist's vision.  
If you're listening to music, podcasts and other types of media on Nest Mini, LED lights will light up as your hand gets close to the device, indicating where you can tap to adjust the volume. We've also improved Mini's ability to hear you in noisy environments.  
And, Nest Mini will dynamically adjust the volume of the Assistant, news and podcasts based on any background noise that may be happening at the time. So when the washing machine is running and you ask for the weather, you'll hear the Assistant's response at a louder volume.
Whole home audio
You can connect Nest Mini to your other Nest speakers to build a sound system for your whole home. If you have more than one Google or Nest smart speaker or display, simply create as many different groups as you'd like in the Google Home app, and enjoy music, podcasts and more throughout your home. 
And, with stream transfer, you can fill your home with sound by moving your music, audiobooks and podcasts from one speaker to another with just your voice. Even transfer music or podcasts from your phone when you walk in the door. For example, If I'm hosting a dinner party, once I'm done cooking in the kitchen, I just say, "Hey Google, move the music to the living room speaker" to keep the party going.  
The power of whole home audio goes beyond music, and it can be a helpful way to stay in touch with family members. With new Google Duo functionality on all Google Home and Nest speakers, you can call your devices from the Google Home app, use the intercom feature to talk from device to device, or even call someone on the other side of the world, for free—all you need is a Duo account and/or a Google Home or Nest smart speaker or display.

Making the best Assistant better
You already know that your Google Assistant can help you tackle your day, enjoy your entertainment and control compatible smart home devices brands like Philips Hue, TP-Link and more. 
Nest Mini is smarter and faster than the original Mini. We embedded a dedicated machine learning chip with up to one TeraOPS of processing power, which lets us move some Google Assistant experiences from our data centers directly onto the device. In the U.S., Nest Mini can now learn your most common commands and process them locally for a much faster response time -- we look forward to rolling out this functionality to Indian users soon.
The fabric covering on Nest Mini is made from 100 percent post-consumer recycled plastic bottles.
Sustainably designed for your home
Nest Mini has the same iconic design as the original Mini, with soft rounded edges that blend in with your home. It comes in two colors: Chalk and Charcoal, which was inspired by Lake Como in Italy. We've also incorporated wall mounting capabilities into Nest Mini, because you told us that you needed creative ways to incorporate Nest Mini into your decor and save precious counter and shelf space. 
Like so many of you, we're committed to helping the planet, so the fabric covering on Nest Mini is made from 100 percent post-consumer recycled plastic bottles (meaning plastic bottles that have already been used and recycled). A single half-liter plastic bottle makes enough fabric to cover more than two Nest Mini devices. The external enclosure is also made from 35 percent post-consumer recycled plastic. Now, all Nest products launching in 2019 are built using varying amounts of recycled plastics. 
I know you'll love rocking out with Nest Mini as much as I do. You can buy Mini starting today for ₹4,499 on Flipkart. 
Just like Google Home and Home Mini, Nest Mini supports both English and Hindi. So once you set up Nest Mini, just say, "Hey Google, what can you do?" to get started. And once you do that, say "Hey Google, play the latest bollywood songs" and get ready to party.