The accessibility team helping make our products work for everyone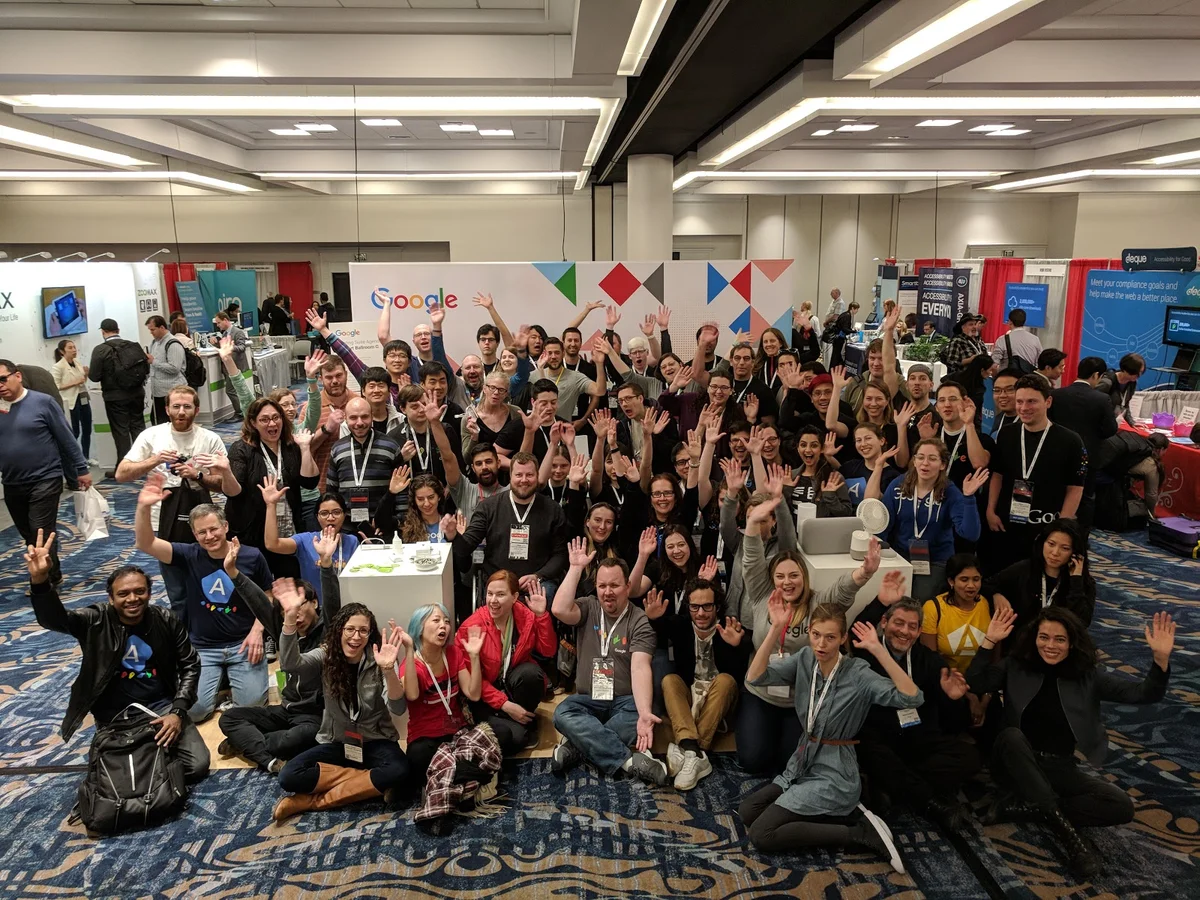 At the end of 2017, the Google Primer team contacted Google's Central Accessibility team. They wanted feedback on the accessibility of their app—but also input on whether it was useful for people with disabilities. This kicked off a larger conversation. The Primer app is used by business owners, startups and marketers to learn new business and marketing skills. As the two teams discussed, they wondered, "What if we don't just improve the accessibility of our own app, but also create brand new lessons in Primer to teach businesses and app developers how to build their websites and apps with accessibility in mind?" Building products that don't consider a diverse range of needs could mean missing a substantial group of potential users and customers. For business owners particularly, it's not just the right thing to do, it's also good for business.
Fast forward to this May, when Google Primer introduced a new version of the app, designed to be more accessible and usable for people with disabilities. At the same time, they launched new accessibility lessons to help others do the same. These lessons have been used by business owners, developers, and marketers around the world to learn how to better serve their customers with disabilities.
This kind of partnership is at the heart of the work the Central Accessibility Team does to make Google's products more accessible to the more than 1 billion people in the world living with a disability. Making accessibility a core consideration from the earliest stage of product design results in better outcomes that improve lives. And as we mark Disability Awareness Month we're  shining a spotlight on this team and other accessibility efforts across Google.
The Central Accessibility Team spans many roles: software engineers, product and program managers, user experience designers and researchers, testers and others. Like many teams across Google, we have team members with and without disabilities. Our work covers a diverse set of areas including:


Providing guidance: We offer advice and training to all Google product teams on how to incorporate accessibility into how we design, build, and test our products.

Incorporating accessibility: We include accessibility into software development platforms and guidelines, such as our Android Accessibility Developer Docs.

Building better products: We build automated testing and analysis tools that Google product teams (and external developers!) can use to check for common accessibility issues, and we also build products directly for end users with disabilities. As part of this we hope to empower Google's teams to be champions of accessibility (as with Primer), and even potentially inspire third parties.

Listening to our community: We invite people to participate in user research in order to develop a deeper understanding on how usable our products are and ways to improve them. We also partner with organizations outside of Google to collaborate on joint initiatives and user training.

Some examples of our work across the company include captioning over 1 billion YouTube videos, building an out-of-the-box screen reader for Chrome (ChromeVox), developing a suite of accessibility tools for Android and many more.

Screenshot of automatic captions on a YouTube video
More recently, we've announced Lookout, an app to help people who are blind learn about their surroundings. Voice Access is a new accessibility service for Android that lets you use your Android device without touching the screen. We've also introduced a dedicated Disability Support team available to help answer questions about assistive features and functionalities within Google products.
Screenshots of the Lookout app's features and object identification
Accessibility is a wider field than you might think—it's not just for people with permanent disabilities. We also need to consider people who have a temporary impairment, for example, a broken leg and have difficulty getting around, or people who are doing everyday things like driving a car or holding groceries in both hands and need to perform a task.
And let's not forget that products created for accessibility have the potential to become useful for everyone. Inventions like the typewriter, books on tape, closed captions, voice-enabled TV and voice controls were all initially meant to focus on people with a disability, and found a much broader use case. This goes to show that the accessibility problems of today can lead to the technology breakthroughs of tomorrow.
The Central Accessibility team is passionate about Google's products and driven by the thought of a world made for everyone, without limits or barriers. But at Google, accessibility is everyone's responsibility. And to see how we're living up to that responsibility, stay tuned for more insights and news over the coming month.