Celebrating accessibility and disability inclusion at Google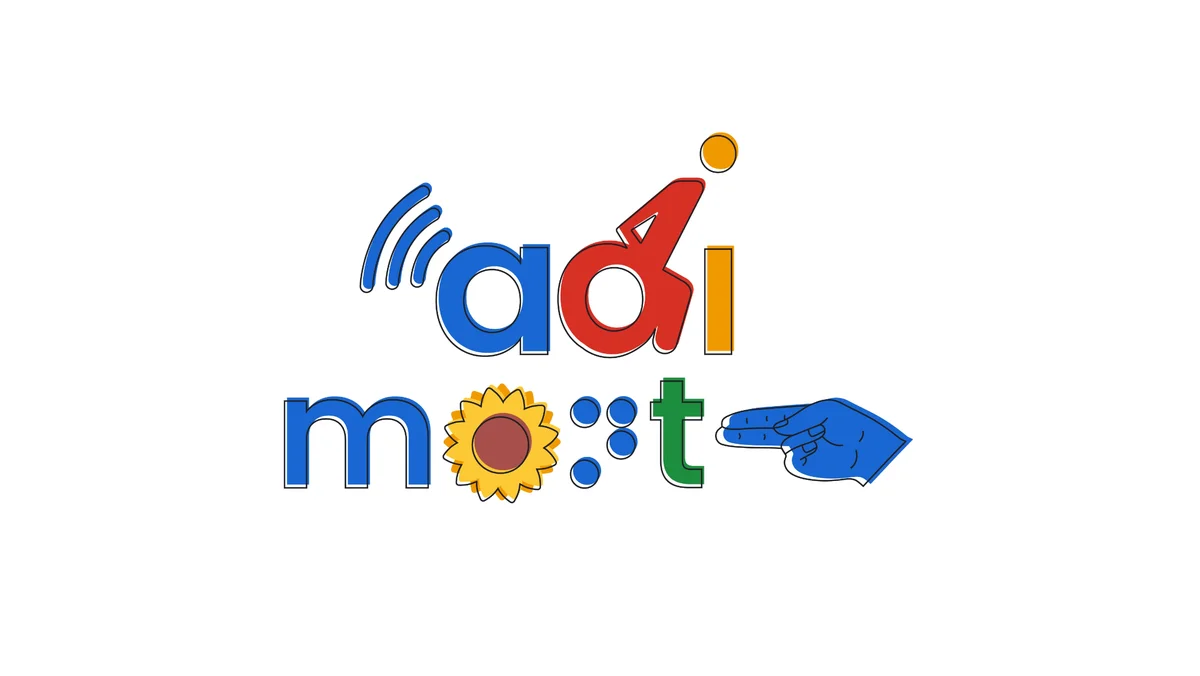 Ten years ago, teams across Google set out to raise awareness around the importance of accessibility and disability inclusion. They created a moment where Googlers could learn more about the topic and how to integrate it into their work. This started as a one-day celebration in 2013, then became a week-long celebration in 2014, and this year it is a month-long celebration. Accessibility and Disability Inclusion (ADI) month aims to educate, inspire, and engage people across the company to drive greater equity and innovation. Events include hosting talks about the topic from Googlers and our partners, running hackathons that have led to products like Live Caption and Live Transcribe, and highlighting the work and experiences of Googlers with disabilities.
Disability is a spectrum and even the same disability can lead people to have vastly different experiences in the world. As part of this month's celebration, three Googlers who identify as blind, share how their experiences shape their work at Google.
Googlers Jyotsna Kaki, Victor Tsaran, and Nimer Jaber are featured against a National Disability Employment Awareness Month background.
Jyotsna Kaki, Products for All Accessibility Analyst
After losing her vision in her final year of college, Jyotsna Kaki set out to pursue a career in accessibility with the goal to help make the world more accessible for herself and for others with disabilities.
Not long after graduating, she landed herself a role at Google as the first Accessibility Testing Specialist. Jyotsna recognized that one of the most essential steps in the product development process is testing and wanted to ensure that people building products took into consideration the experience of people with disabilities. Sixteen years later, Jyotsna is now an accessibility analyst in Google's Products for All organization that works to make sure inclusivity is incorporated into our products and workplace. Her work spans from advocating for more Braille signage in offices, to kicking off the concept of disability mentorships, to integrating accessibility into the onboarding process for new hires.

Recently, she served as an advisor and provided feedback in user testing for Lookout, an app that gives people who are blind or have low vision auditory cues about their surroundings.

"The journey through all of this wasn't easy, but it was important that I stayed focused and did not lose courage," says Jyotsna. "Along the way, I have been able to help others both by educating them and by helping build accessible products. Nothing is impossible as long as you set your heart and mind to it."
Nimer Jaber, Android Accessibility Analyst
Growing up, Nimer Jaber didn't think of himself as someone who would end up working at a tech company. His relationship with technology was using it to "get things done" and taking things apart simply to understand how to put them back together. But as someone who's blind, he's constantly seeking out products that allow him to live life more fully — like smartphones that can help him read menus, grocery shop, and navigate.

Nimer started out training other blind people to use technology. In doing so, he learned how frustrating technology can be for others and how simple design decisions impact an individual's ability to perform a task.
Today, as an Android Accessibility Analyst, his role involves helping his team understand the user perspective and guiding decisions that will ensure a high-quality experience. In the past couple of years, he has helped redesign the Braille experience on Android, which has included designing intuitive Braille commands and touchscreen gestures to dramatically improve usability for people who are blind.
"The biggest barrier I face is not the lack of vision; it is the environment that is set up to be so reliant on vision and the disparity in the amount and quality of information that is available to me," says Nimer. "Now at Google, I get to deliver better experiences that can allow people access to information they never had access to before."
Victor Tsaran, Accessibility Lead for the Google Design Platform
Victor Tsaran's curiosity about people and the environment around him fuels his everyday experience — from his attention to aesthetics to his drive for problem-solving to his passion for exploring the world with his life companion and fellow Googler, Karo Caran.
"Traveling around the world and experiencing multiple cultures opened my appreciation for the importance of friendly, user-centric design," says Victor.

Now as the Accessibility Lead for the Google Design Platform, Victor brings this perspective as someone who's blind to designing inclusive Google products. As part of his work, he's built accessibility into Material Design, Google's open-source design system, so that designers and developers can create beautiful, user-friendly apps and websites for everyone.

"The even bigger goal is to ensure that Google products not only help people live and play, but also enable them to do the things they have not been able to do before," he says.
Throughout this week, we'll continue to celebrate more of the Googlers who push forward the company's accessibility and disability inclusion efforts through our @googleAccess Twitter channel.