Use your voice to access the world with a new Android app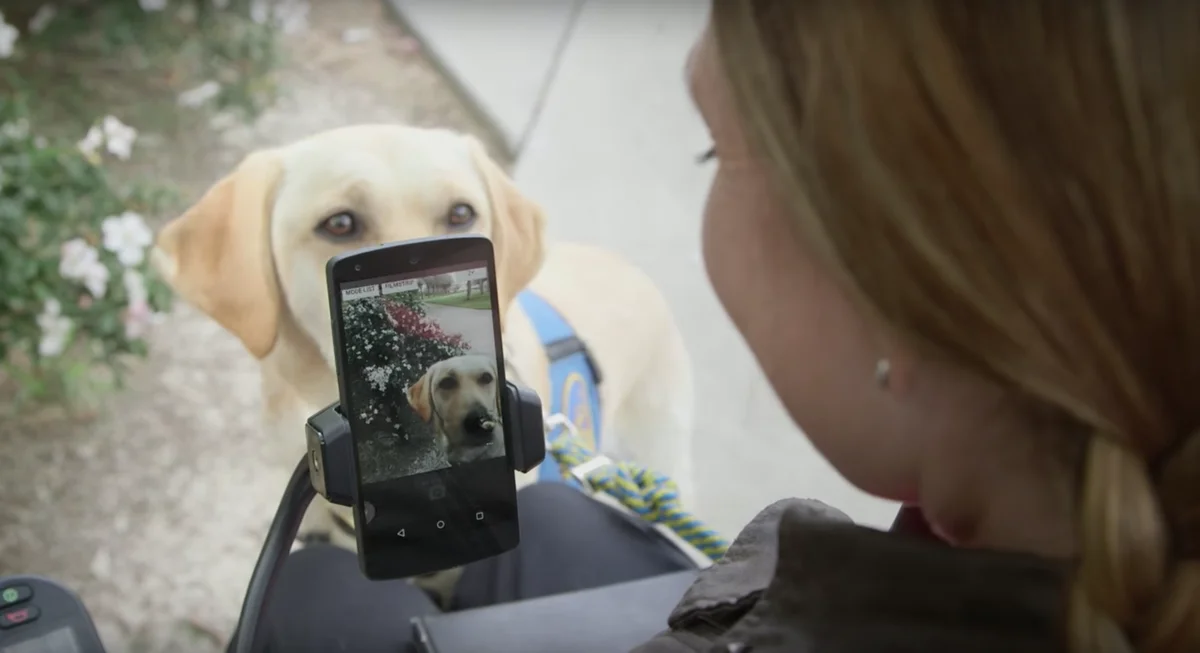 Everyone can benefit from hands-free support when using technology, but for the 62 million people in the U.S. with motor and mobility impairments, it can be a vital requirement. For Stefanie Putnam, a quadriplegic and a para-equestrian driver, tasks like taking photos, sending texts and composing emails could be daunting.
Stefanie was one of several people the Google Accessibility team worked with to test early prototypes of a feature which allowed people to control their Android device using voice-only commands. Her feedback—and that of other testers—was instrumental in shaping a new product we've just released called Voice Access.
"After using this product for probably about 10 seconds, I think I'm falling in love with it," said Stefanie. "You use your voice and you're able to access the world. It has become a huge staple in my life."
Stefanie Putnam testing Voice Access
Voice Access provides a hands-free experience for Android, letting people navigate through apps, compose and edit text, and talk to the Google Assistant. It provides more fine-grained controls than other voice commands you might use on your phone—for example, letting you use your voice to "click" buttons and controls within apps, or scroll and navigate app screens. And while there are great benefits for individuals with Parkinson's disease, multiple sclerosis, arthritis, spinal cord injury and more, Voice Access can also provide value to people who don't have a disability—people juggling with groceries or in the middle of cooking.
Screenshots of voice commands used by Voice Access
When using Voice Access, you can compose and edit a text message hands free by saying "Ok Google," and open your favorite app with the "open" command. Then, select the text field by speaking the number Voice Access displays next to it. After saying your message out loud, like "would you like to meet for lunch tomorrow?" you can edit the text using phrases like "replace tomorrow with Saturday" to change the day you want to meet. Speaking commands such as "delete the line" or "undo" will start over and when you've finished, you can say "stop listening."  There are many more examples of available commands on our support page.
Screenshot of an Android homepage using Voice Access