AI brings "dreams" to life at the Walt Disney Concert Hall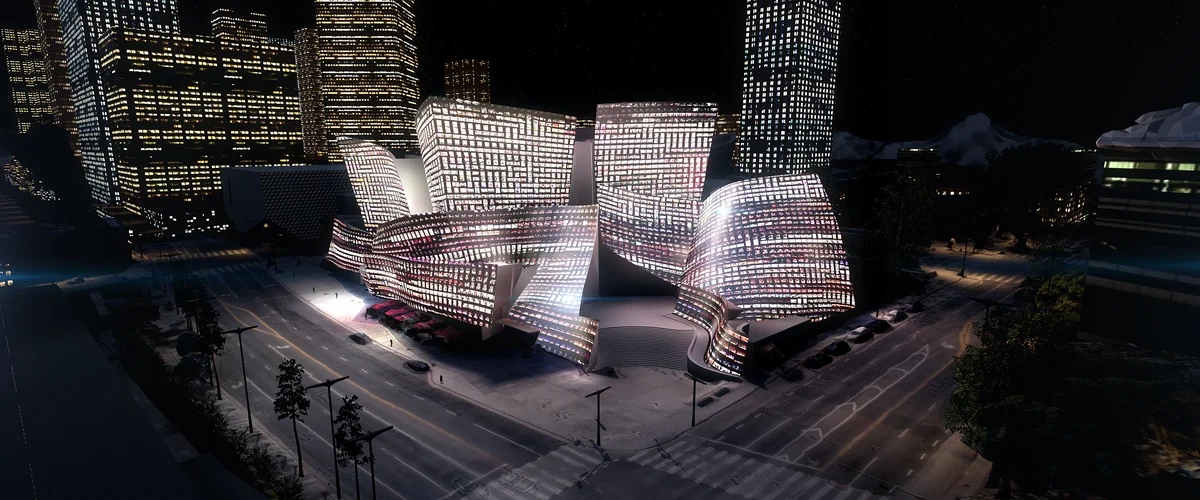 Walt Disney Concert Hall (WDCH) has been home to the Los Angeles Philharmonic since 2003. When architect Frank Gehry designed the Concert Hall, he hoped that the beauty of the music created within its walls would one day be reflected on the outside. So to mark the Philharmonic's 100-year anniversary this fall, artist Refik Anadol collaborated with the Artists and Machine Intelligence Program at Google Arts and Culture and the Philharmonic to pay tribute to the past and to "dream" what's to come in the future.
Along with Google engineers, Refik used machine learning to interpret nearly 45 terabytes of data, comprised of audio recordings of past performances, and historic images from the LA Philharmonic's archive, like photographs and printed programs. Using multiple machine learning algorithms, he identified patterns in the images and create narratives—"dreams"—from these compositions, with the vision of projecting them onto the music hall itself.
To visualize 40,000 hours of audio recordings, computational artist and researcher Parag K. Metal developed an audio browser tool to explore the archive by 256 attributes such as pitch, timbre, amplitude, tempo, tonality and key. Using this tool, Refik and sound designers Kerim Karaoglu and Robert Thomas hand-picked specific "memories" and curated a unique soundtrack that accompanied the visual narrative, called WDCH Dreams.
The 12-minute projection premiered this September, and illuminated downtown Los Angeles for eight days, every 30 minutes from 7:30 p.m. to 11:30 p.m. Until October 2019, visitors can explore the LA Philharmonic's archives in an interactive exhibition at the Walt Disney Concert Hall, in the Ira Gershwin Gallery. Discover more about the LA Philharmonic and WDCH Dreams on Google Arts and Culture —or download our free app for iOS or Android.