An eye for detail: Zoom through 1,000 artworks thanks to the new Art Camera from the Google Cultural Institute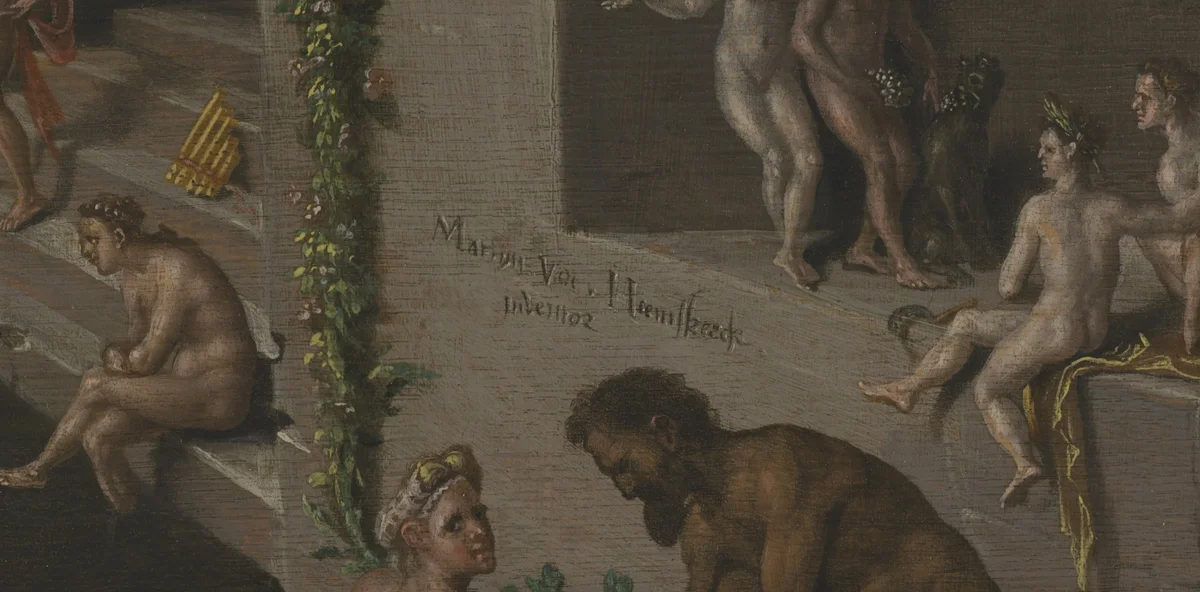 So much of the beauty and power of art lives in the details. You can only fully appreciate the genius of artists like Monet or Van Gogh when you stand so close to a masterpiece that your nose almost touches it. As you step back from the brush strokes, you wonder how it all comes together. At the Google Cultural Institute, we know that people love experiencing art in close detail. Millions of people spend time exploring our ultra-high resolution "gigapixel" images, inch by inch—spotting something new every time, like a
hidden signature
or the
individual dabs of paint
that give the impression of shimmering, turbulent waters.
Zooming into these images is the closest thing to walking up to the real thing with a magnifying glass. This is why we're so excited about our new Art Camera—a custom-built camera ready to travel around the world to bring people more of these ultra-high-resolution images than ever possible before.
A gigapixel image is made of over one billion pixels, and can bring out details invisible to the naked eye. So creating digital images in such high resolution is a complex technical challenge. You need time, highly specialized and expensive equipment, and only a few people in the world can do the job. In the first five years of the Google Cultural Institute, we've been able to share about 200 gigapixel images. But we want to do much more. That's why we developed the Art Camera.
The Art Camera is a robotic camera, custom-built to create gigapixel images faster and more easily. A robotic system steers the camera automatically from detail to detail, taking hundreds of high resolution close-ups of the painting. To make sure the focus is right on each brush stroke, it's equipped with a laser and a sonar that—much like a bat—uses high frequency sound to measure the distance of the artwork. Once each detail is captured, our software takes the thousands of close-up shots and, like a jigsaw, stitches the pieces together into one single image.
Many of the works of our greatest artists are fragile and sensitive to light and humidity. With the Art Camera, museums can share these priceless works with the global public while ensuring they're preserved for future generations. We want to give museums the tools they need to do this important work, so we're sending a fleet of these cameras from museum to museum around the world—for free. 
The Art Camera will dramatically increase the scale and depth at which museums are able to provide access to our shared cultural heritage to anyone around the world. For example, if you wanted to see Van Gogh's six famous portraits of the Roulin family up close, you'd need to travel across the Netherlands then over to LA and New York. Now the Art Camera can travel for you. It's already captured the 
Portrait of Armand Roulin
, which you can explore alongside 
the rest of the family
, all in one place. 
Today, we're sharing the first thousand ultra-high resolution images of artworks from artists including Pissarro, Signac, Rembrandt, Van Gogh, Monet and many more from museums across Australia, India, the Netherlands, Brazil and everywhere in between. As we prepare to celebrate International Museum Day and welcome more than 25 new museums on the Google Cultural Institute, we want to thank everyone who worked with us to test the new camera in the recent months. Thanks to their work, today you can start zooming and explore more art in the details than ever before!