Art Zoom: Music superstars take you on a global cultural tour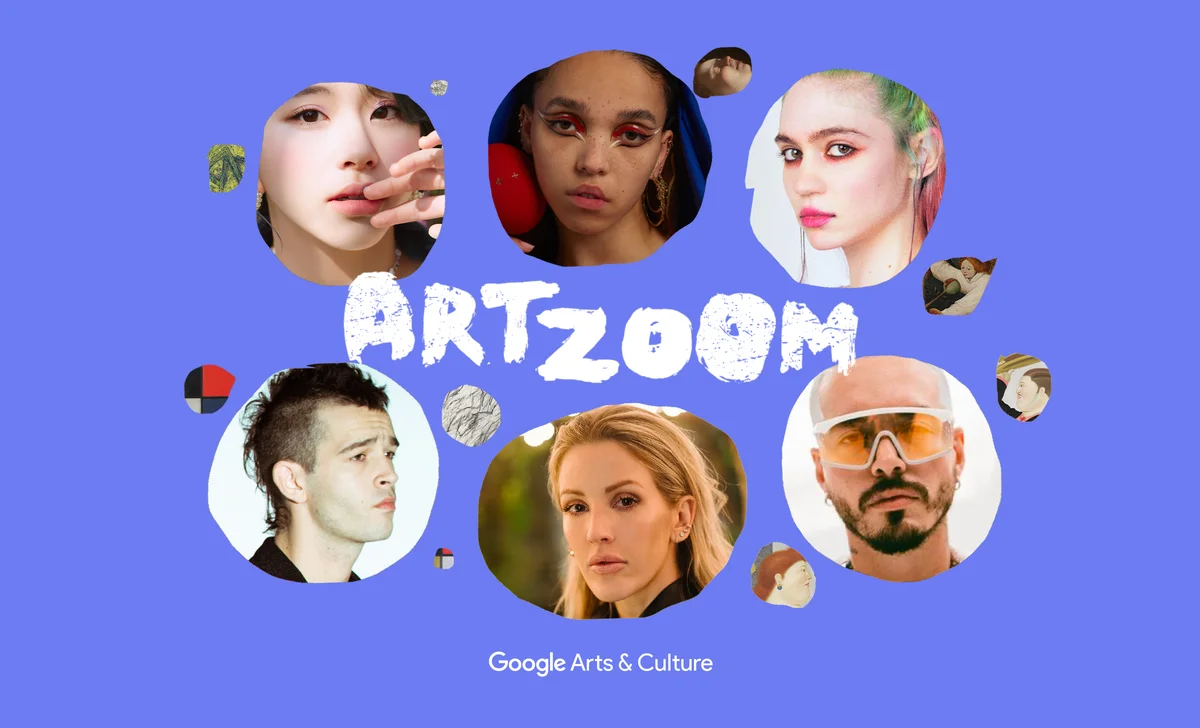 The common thread between J.Balvin, Ellie Goulding,  FKA twigs, Grimes, Matty Healy from The 1975 and Chaeyoung from TWICE beyond being global music icons? They're all starring in the new season of Google Arts & Culture's Art Zoom series, which takes viewers on a guided tour of some of the world's most famous masterpieces through the narration of famous musicians. Through Google's "gigapixel" Art Camera—a robotic camera custom-made to create the highest possible resolution images of paintings—you can zoom into an artwork at brushstroke-level detail and explore its hidden depths.
This second season, our musical guides invite you to embark on a world tour across art history starting from the European Renaissance with Bruegel's daunting vision of hell to Botero's modern Colombia and Youngkuk's Korean mountains. 
Journey through Renaissance Belgium with Grimes, who takes us on a lively exploration of Pieter Bruegel the Elder's "The Fall of Rebel Angels"—an apocalyptic yet comic vision of monsters invading Earth as angels struggle to repel them.
Join FKA twigs' expedition to brighter spaces as she takes on Artemisia Gentileschi's "Mary Magdalene in Ecstasy." She observes Mary Magdalene as she appears to enjoy a moment of peaceful oblivion. 
Ready for more? Check out the first season featuring Jarvis Cocker and Feist to Maggie Rogers, Lolo Zouaï and Girl in Red. Explore Art Zoom online at g.co/ArtZoom, or download our free app on Android or iOS.