Beethoven at 250: Happy Birthday, Ludwig!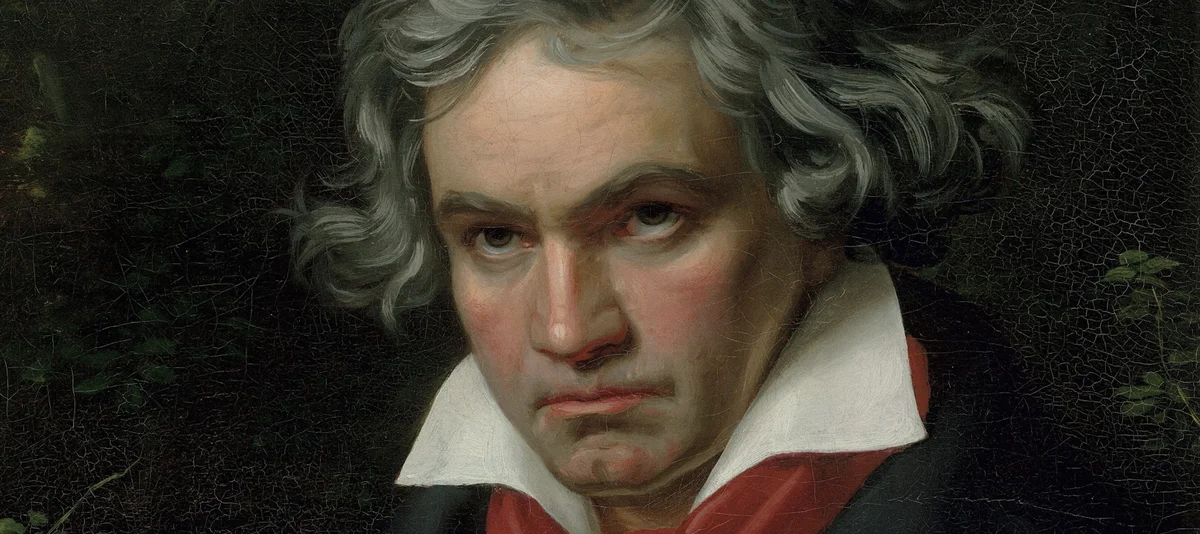 One of the highlights in Bonn's Beethoven House is Ludwig van Beethoven's iconic portrait by Joseph Karl Stieler. Silver gray mane tousled, scarlet scarf tied messily, a musical masterpiece in his hand--the portrait has shaped the composer's image since it was created 200 years ago. Today, the painting is also part of "Beethoven Everywhere", an extensive online collection that celebrates the master's 250th anniversary on Google Arts & Culture. 
As director of Beethoven House, I am particularly happy that the project unites so many cultural institutions of international renown in sharing their Beethoven stories: from Carnegie Hall to Deutsche Grammophon and Karajan-Akademie, from Chineke! Orchestra to Berlin's State Library and Vienna's Secession.

When the partnership between Beethoven House and Google was set up in late 2019, I was excited about the vast range of digital possibilities it offered to our 'classical' collection - with a virtual 360 tour through the newly renovated museum being a planned highlight. Then 2020 took a completely different route, and with it the course of the many live performances and events planned for the anniversary year - our planned Beethoven celebrations with audiences around the globe had suddenly become impossible. 

I therefore am all the happier that today, two weeks to Beethoven's 250th birthday, we can publish a digital resource to bring the composer and his legacy to fans around the world. As impossible as it is to name all of the great projects I saw, I feel these highlights might surprise you as much as they did me:

A Global Ode To Joy: By reinventing a year-long concert series for a digital audience and asking musicians and users around the world to share what brings joy to them, the Global Ode to Joy video series brings happiness to many! Conductor Marin Alsop, who initiated the project, will talk about her idea alongside wonderful artists such as Yo-Yo Ma and Daniel Hope in an official live event on December 3rd at Carnegie Hall. 
Beethoven, Beyonce and pop culture:
Most people don't realise it, but Beethoven has left a huge mark
on modern culture
- we meet him on an almost daily basis, from movies to music. And I never thought that a musical meeting between
Beethoven and Beyoncé
would be such a great fit!
Beethoven, remixed: Deutsche Grammophon has digitised some of the oldest Beethoven records ever made. Electro musician Christian Löffler set them as the basis for a recomposition, creating small musical gems in their own right - fascinating and beautiful to hear.
Rediscovering a forgotten musician: The story of Black violin virtuoso George Bridgetower is not widely known, although he was the musician for whom Beethoven in 1802 composed the music that would later be famous as "Kreutzer Sonata". Chineke! orchestra's Chi-chi Nwanoku OBE tells this forgotten master's story, and masterly violinist Randall Goosby pays homage with an incredible rendition of the piece itself.

Inspiring the fine arts: Beethoven and his music have inspired paintings, portraits, etchings, monuments and busts of all genres. One artwork surpasses them all: Gustav Klimt's monumental Beethoven frieze, referring to Beethoven's Ninth Symphony and located at Vienna's Secession. Google Arts & Culture captured it with their super-high-definition robotic camera, allowing everyone to explore it to the last golden pigment. 

Odd Objects and love stories: The famous Beethoven portrait mentioned earlier is just one piece of the collection that our museum's team showcases online - from his hearing aids, his desk and violin to autographs, letters and conversation booklets, Beethoven's life can be discovered through the objects he was surrounded by. Another great way to start getting familiar with Beethoven is to explore  why his music is so fascinating, why his symphonies might remind you of some office colleagues, or how the composer, who was never lucky in love, expressed his affection. 

A detail from Gustav Klimt's monumental Beethoven Frieze, inspired by the 9th symphony

(c)  Belvedere, permanent loan at the Secession, Vienna

Beethoven's most legendary love letter to his "Immortal Beloved" - to this day it is not entirely certain who this woman was.

(c) Berlin's State Library

Ludwig van Beethoven, as portrayed by Joseph Karl Stieler.

(c) Beethoven-Haus
Beethoven's Musical Secrets: We couldn't perceive Beethoven as the composer he is without the musicians interpreting his compositions - a world renowned selection of artists including members of the Vienna Philharmonic, conductor Yannick Nézet-Séguin or soprano Karita Mattila talk about their lives with Beethoven. 
Deaf artists and Beethoven:
Beethoven began to lose his hearing in his late 20s, and went almost completely deaf by the end of his life. Yet he continued to create music, inspiring artists to this very day. One powerful example is the deaf hip hop dance champion Kassandra Wedel, who delivered a moving
interpretation of the Fifth Symphony
on the occasion of this year's World Hearing Day.
I am inviting everyone to explore and discover all the content on "Beethoven Everywhere" on Google Arts & Culture - and join me in wishing him all the best for the next 250 years!