Bringing art to the streets with pop legends BTS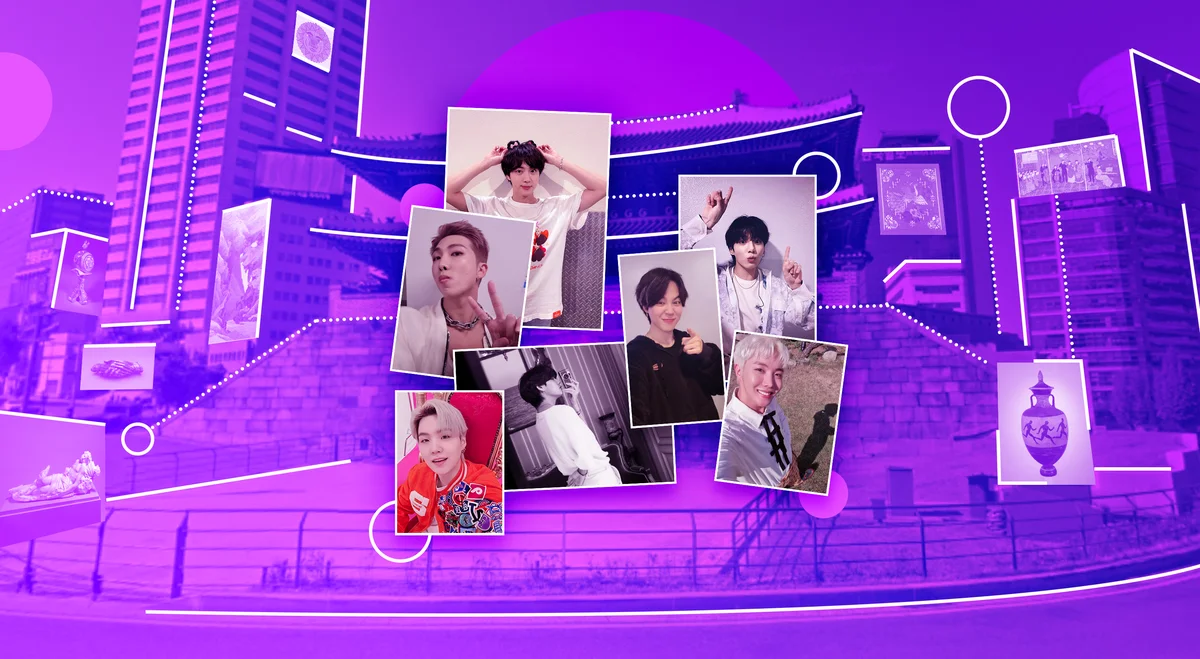 July 9th is a special day for 21st century pop icons BTS' fans. It's the birthday of the ARMY (Adorable Representative M.C. of Youth) — the ever-growing fan group dedicated to the band. To help celebrate the occasion, Google Arts & Culture is launching a unique collaboration with BTS: BTS x Street Galleries.
This collaboration will take fans on a Street View tour of the cities and buildings that hold special memories for BTS, from the United Nations in New York City to the Chunggu Building in Seoul, where BTS' stories began. In each of these locations, fans will be able to create their own Street Gallery, with artworks curated by the band, based on values that are close to their heart, alongside exclusive photographs and creations by RM, Jin, SUGA, j-hope, V, Jimin, Jung Kook.
Bridging art and pop culture, BTS x Street Galleries will bring a great variety of artworks, from 18th-century Korean "moon jars" to Caravaggio paintings, to a wider audience. It's also an opportunity for fans to personalize their relationship with the band, their favorite art, and the places that have meant so much in the BTS story.
Whether you find yourself placing j-hope's favorite painting on the United Nations building, or maneuvering one of SUGA's own drawings on the Dolby Theater in Los Angeles, you'll be taking part in a wider conversation about art, public space and community. Yet, in this case, it's an experience made possible by the collaboration of cultural institutions from around the world with Google Street View technology.
Google and YouTube have taken the ARMY Day celebrations one step further with even more fun. Just search for BTS and click on the purple balloon to hear a few special messages from your favorite band members. What's more, BTS unveiled a teaser video announcing the July 13th release date of the #MyBTStory "ARMY Tribute Video," marking the culmination of the month-long Shorts challenge that had ARMY sharing some of their favorite BTS memories from the past nine years.
Ready to explore BTS x Street Galleries and learn about the band's favorite artworks? Head over to g.co/BTSstreetgalleries right away.BTS x Street Galleries.