Bringing the We Love You Project to Google Arts & Culture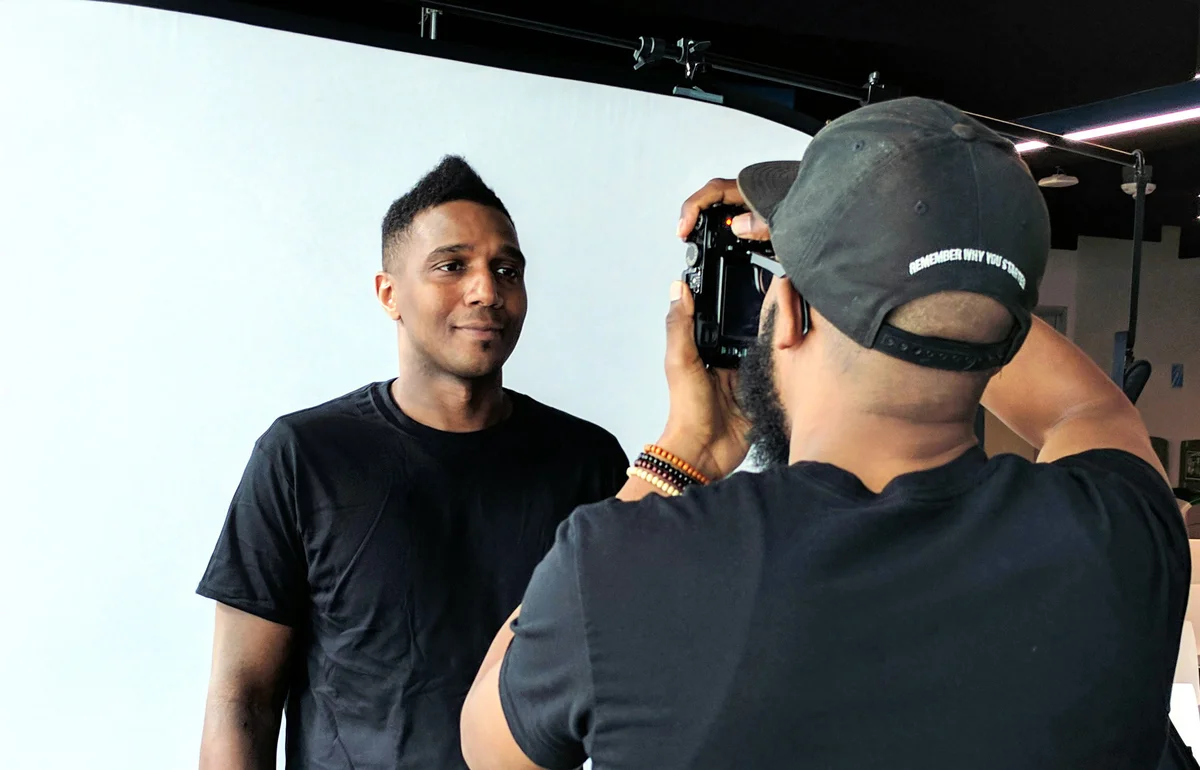 Editor's Note: Today we're launching a new exhibit in Google Arts & Culture featuring the work of photographer Bryon Summers. We've invited Summers to share more about the We Love You Project in this post.

In 2016 I set out to create 1,000+ portraits of Black men of all ages.

From the moment we're born, Black boys are bombarded with images that strip us of our humanity. We see Black bodies cast as criminals and predators, implicitly urging viewers of all stripes to believe these characterizations as unwavering truths of Black male identity. What we don't see are the smiling, reassuring, loving faces of our sons, brothers, cousins, husbands and fathers. With the We Love You Project, I wanted to show that even though we may feel as if our bodies are under attack, we're still part of a larger community that loves and supports us.
Bryon takes a photo of Evan Ward at Google's Mountain View campus
The We Love You Project has now surpassed 500 participants, and the groundswell of support and joyful participation from Black men across the country has been one of the most powerful experiences of my artistic career. As we continue to photograph Black men and boys, we want to ensure that our work continues to be seen and drives meaningful conversations about many Black men's experiences in America. This is why we've partnered with Google Arts & Culture to create a digital gallery of more than 500 portraits from the series.

Google also invited us to photograph Black Googlers at its Mountain View headquarters—another huge turning point for the project. Not only is Google helping us reach our goal of 1,000 portraits, the company's participation reflects its commitment to diversity and to being an ally of the Black community.
Evan Ward, Software Engineer

Mike Costa, Senior Counsel

Andy Hinton, VP, Global Ethics & Compliance

Gerald Jean-Baptiste, Staffing Channels Specialist

Emmanuel Matthews, Innovative Experience Generalist

Ian Wilkinson, Software Engineer
We Love You lets viewers connect with Black men candidly and up close—in moments of vulnerability as well as levity. The photos reveal not just who we are now, but who we've been in the past and who we aspire to be tomorrow. Above all, the project convinces me of the great possibilities ahead, not just for Black men, but for all people. A thousand is only the beginning.