Charlotte: Explore the Queen City with Google Arts & Culture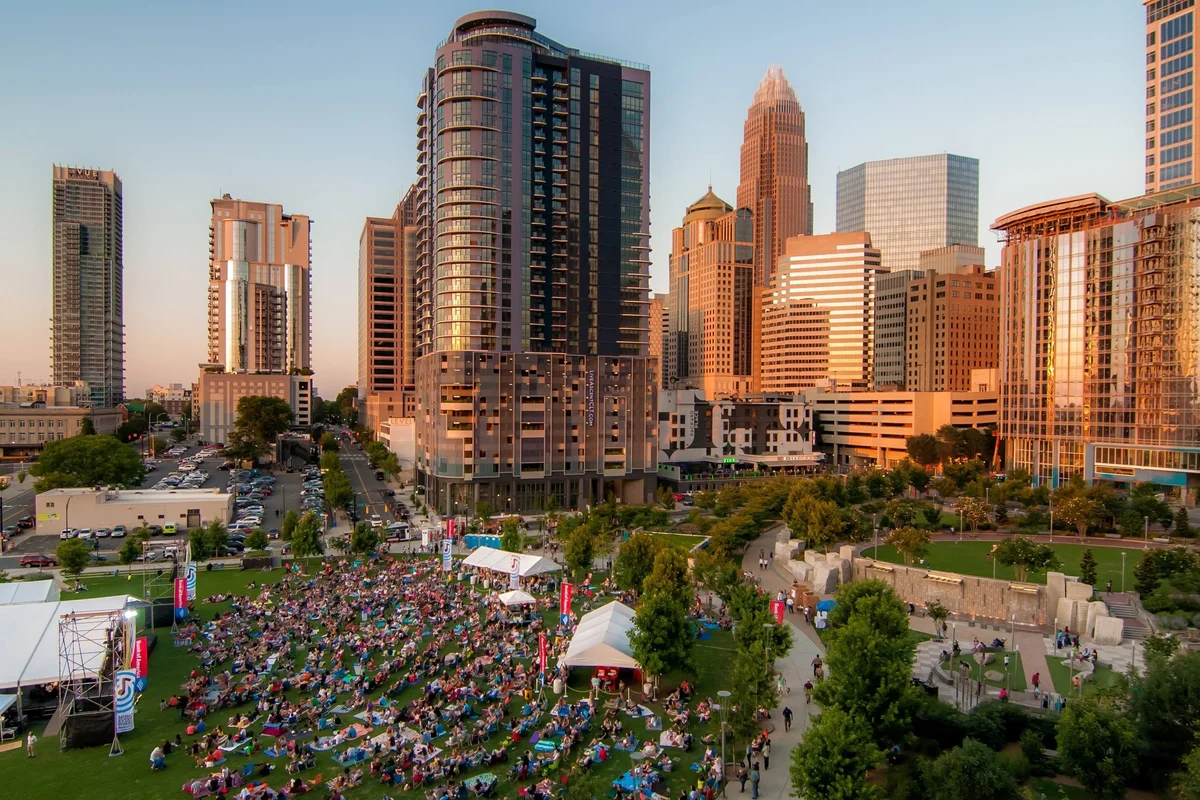 Welcome to Charlotte, where the downtown is actually known as "Uptown," a striking symbol of the New South where traditional industry blends with innovation and creativity. We're the largest city in North Carolina and the second largest banking center in the country. Forward-thinking and fast-moving, it's no wonder why 85% of NASCAR teams call our region home. We mix southern charm with cosmopolitan culture, mingle BBQ with banking, and merge competitive sports with fine arts. Now we're partnering with Google Arts & Culture and 12 other institutions to showcase the best of the Queen City with +3000 images and videos curated into +50 beautiful online stories—all available at g.co/ExploreCharlotte. Here are six ways to discover why we're fit for royalty:
1. Learn our history.  Did you know that gold was first discovered in Charlotte—not California? History buffs can dive into stories from the Civil Rights Movement with the Atkins Library at the University of North Carolina, or take a virtual tour of the Levine Museum of the New South's exhibitions, or read city tales and learn why we were named after Queen Charlotte of Britain.
3. Explore our thriving arts scene. The Mint Museum (which aptly occupies an original US mint) boasts a rich collection of everything from costumes to collage. Goodyear Arts' artist residency program empowers local creators and makers to expand their art practice, while The McColl Center focuses on contemporary artists with immersive exhibitions like "Color for the People." See the "disco chicken" at the Bechtler Museum of Modern Art and celebrate African-American artists through the Harvey B. Gantt Center's stunning collection. 
4. Cheer on our sports teams. Nobody can leave Charlotte without a great time at a baseball (or football, basketball or hockey!) game. Take a curated tour through 18 iconic race cars at the NASCAR Hall of Fame or enter the stadiums of the Carolina Panthers, Hornets and Checkers.
5. Check out the Queen City's cuisine. In a city of tastemakers, chefs, mixologists and brewers work to move Charlotte's gastronomical needle forward.
Charlotte wouldn't be Charlotte without BBQ.

The Mint Museum is North Carolina's oldest art museum, with a collection full of gems like Blanche Lazzell's "Bouquet of Flowers."


University of North Carolina Charlotte's Atkins Library preserves Charlotte's historical roots through their archives; here you see Tryon Street (still a main drag in Charlotte!)  in 1906.

The Panthers football team inspires intense dedication and devotion from Charlottean fans.

Goodyear Arts empowers Charlotte artists like Llucy Llong by providing studio space, time and communities for artists to work and learn from each other.

The Harvey B. Gantt Center for African-American Arts+Culture presents, preserves and celebrates the heritage of Black American communities and artists like Ernest Crichlow, whose "Street Princess" is pictured here.

The Levine Museum of the New South uses history to build community. In the museum's signature immersive exhibition "From Cotton Fields to Skyscrapers," visitors can experience the eras of Southern history right up to today.

The Carolina Raptor Center is devoted to celebrating and educating people about these amazing birds. Visitors might catch a glimpse of Rough-Legged Hawks like Aletta here.