Cleveland: from industrial powerhouse to bustling arts city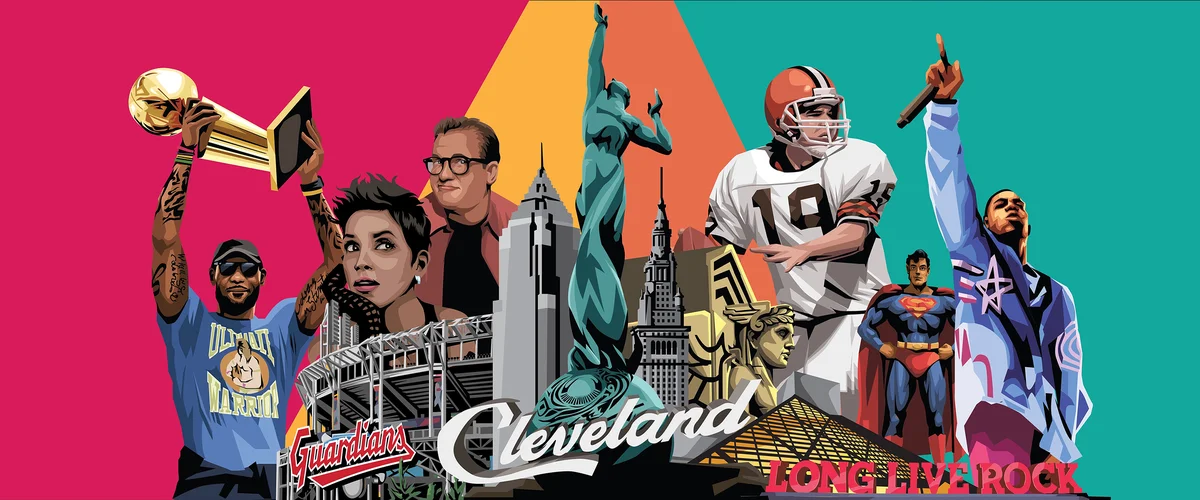 While many people know that Cleveland has a long, storied history of manufacturing, many don't realize that it was the tycoons of those industries — ranging from John D. Rockefeller to Jeptha Wade — who shared their fortunes with the city in the form of arts benefactions. And while manufacturing continued to ebb and flow over time — subsequently producing a defining grit for which Clevelanders have become known — the city's arts & culture scene has continued to blossom.
To inspire your next trip, Destination Cleveland is one of 18 partners launching a new online destination on Google Arts & Culture. The site is dedicated to all Cleveland has to offer, from its all-encompassing music scene and its rich history as a Federal Art Project recipient, to the city's one-of-a-kind Cleveland character, seen and felt among its attractions, within its restaurants and throughout its bustling neighborhoods.
With a total of 18 partners, 80+ stories, 37,000+ artifacts, 90+ videos and 54+ sites captured in 360° Museum Street View, the project brings together Cleveland experts and world-renowned arts institutions to showcase the city's cultural DNA as an industrial giant with cultural refinement.
Cleveland tells us all that pressure not only creates diamonds but also artists, innovators and visionaries. Here are four ways to get started learning about Cleveland:
Take a tour of the city through some of its top eating destinations, from the West Side Market to Swenson's Drive-In, with local food writer Lisa Sands.
There's no talking about Cleveland without referencing its sports culture — past and present. From exploring the archives at the Baseball Heritage Museum to catching a Cavaliers basketball game, Clevelanders are famously passionate sports fans.
Check out the Cleveland Asian Festival, an annual festival organized by the OCA Greater Cleveland-Asian Pacific American Advocates, featuring cultural performances, authentic Asian cuisine and unique public art celebrating the city's rich Asian American and Pacific Islander heritage.
Innovators & Groundbreakers
Rock & Roll Hall of Fame: Cleveland is known as the city that coined the term "rock 'n' roll." So, it is only fitting that the ultimate homage to rock music stands proudly on its Lake Erie shoreline. Beyond telling the full story of rock music through interactive exhibits, artifacts and archival material, the Rock & Roll Hall of Fame features Ohio bands like Devo and The Waitresses, as well as Cleveland bands — including the recent inductee Nine Inch Nails.
Cleveland Museum of Natural History: Did you know that "Lucy," one of the most significant fossil finds in the study of human evolution, was discovered by a former curator from this Cleveland museum? It's also where you'll find the Coelophysis bauri, which, at 225 million years old, is the museum's oldest dinosaur.
The Cleveland Museum of Art: Offering free admission to its permanent collection, this world-renowned institution brings one of the most comprehensive collections of art and artifacts of any GA&C U.S. city launch with over 35,000 items — an amazing showcase of their world-class Open Access collection, now also available on Google Arts & Culture.
FRONT International: A rising star of the contemporary art world, this free, public art exhibition takes place across the Greater Cleveland region every three years. The triennial attracts local and global audiences, while helping to tell Cleveland's story as a destination for innovative, contemporary art.
Karamu Performing Arts Theatre: Explore the legacy of the nation's oldest producing Black American theater — from its start as a settlement house to its path to becoming an inclusive and important community and cultural institution.
The Cleveland Orchestra: Consistently rated as one of the top five orchestras in the United States, this internationally recognized ensemble with centenarian status, is a symbol of Cleveland's incredible capacity to nurture and celebrate creativity.