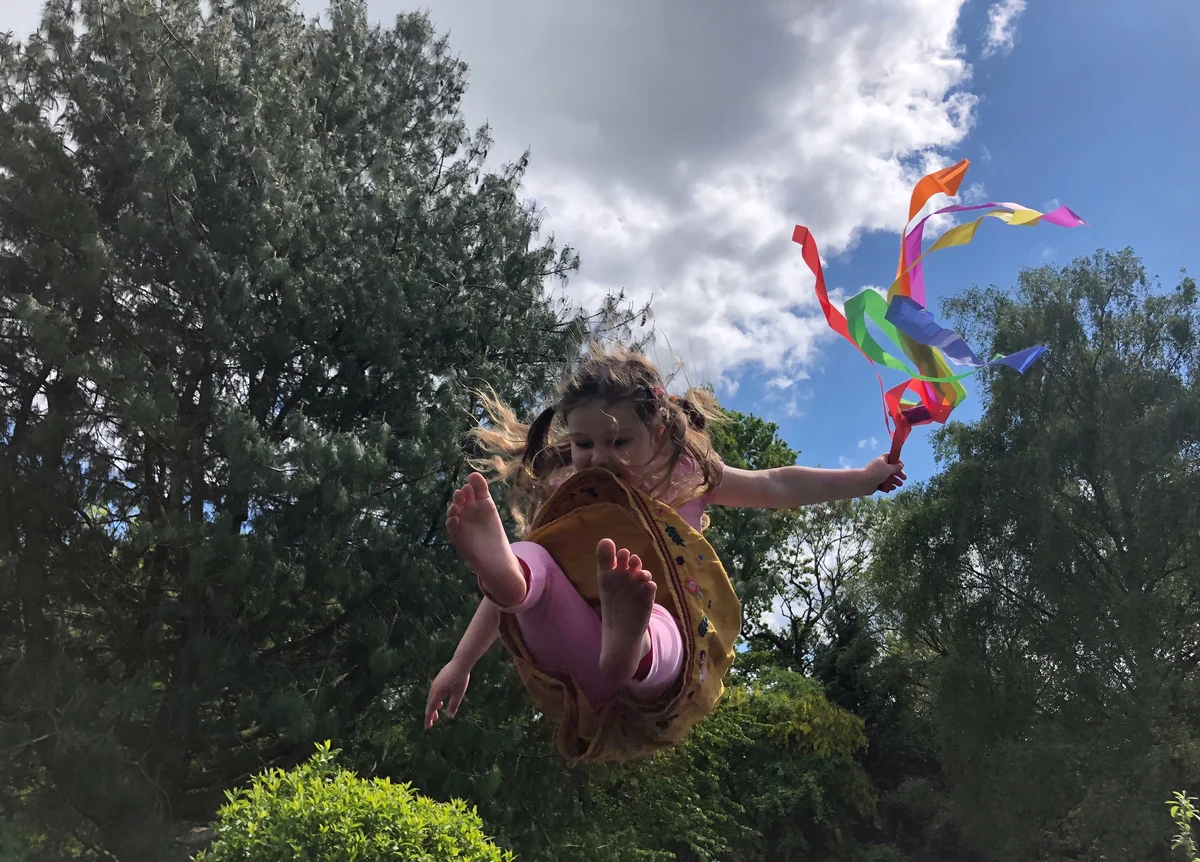 As the realities of a global pandemic sank in and the UK went into lockdown, children and young people employed their everyday surroundings as inspiration for creativity. Kitchen tables, living room floors and gardens were transformed into art studios. The hand-drawn rainbows that started appearing in windows across England in early spring were one of many signals that young people want to be heard, and that they are able to respond to the current crisis in an artistic way. 
Google Arts & Culture has teamed up with
Arts Council England
to collect these voices and allow young people to express themselves on a global platform. Arts Council England, dedicated to promoting the performing, visual and literary arts in England, launched
The Way I See It
at the start of the summer. Working with five cultural organizations, they invited children and young people across the country to stretch their creative muscles as they responded to the effects of the COVID-19 crisis. The partner organizations—
English National Opera
,
BALTIC
,
Company Three
,
Dancefest
and
Heart & Soul
—set out challenges such "
Lockdown Aria
," "
This Is My Statement
" and "
Half A Minute Movie
," which invited 30-second films inspired by a newly acquired skill.
I was inspired by communities coming together during lockdown and I felt it was a good thing to document what had happened.
Now, Google Arts & Culture has provided the projects with a permanent digital home. Explore this playful and personal collection of spoken word, film, visual art, photography, music, dance and more created during lockdown, as well as new pieces produced in response to a series of summer challenges. It's an engaging depiction of life in 2020 as experienced by 170 people aged between 2 and 28 years old. Visit g.co/TheWayISeeIt to explore the whole collection. 
"Zooming" by Danielle, Arts Council England

"Spots and Stripes" by Louis, Arts Council England

"Self Portrait and Things" by Savannah, Arts Council England 

"Rainbow" by Matilda, Arts Council England

"Parents" by Mia Takemoto, Edinburgh College of Art

"No Place Like Home" by Esme Plumb, London College of Fashion

"CIN ! CIN !" by Ruibing Cai, Accademia di Belle Arti di Bologna
In addition to this collaboration with Arts Council England, Google Arts & Culture has also worked with several European art schools to virtually exhibit their students' responses to the crisis. For Room with a View, young artists were asked to create a piece of art from or of their window—a fitting symbol, as windows have functioned throughout art history as both barriers and connections to the outside world. Students from Accademia di Belle Arti Bologna, École Camondo, Central Saint Martins, London College of Fashion and Edinburgh College of Art responded with over 150 submissions, ranging from acrylic and oil to video. The final collection has been curated by Amira Gad, Head of Programmes, Light Art Space (LAS), to draw out some common themes like Nostalgia, New Perspectives and Reimagining Spaces. Discover the full collection at g.co/roomwithaview.