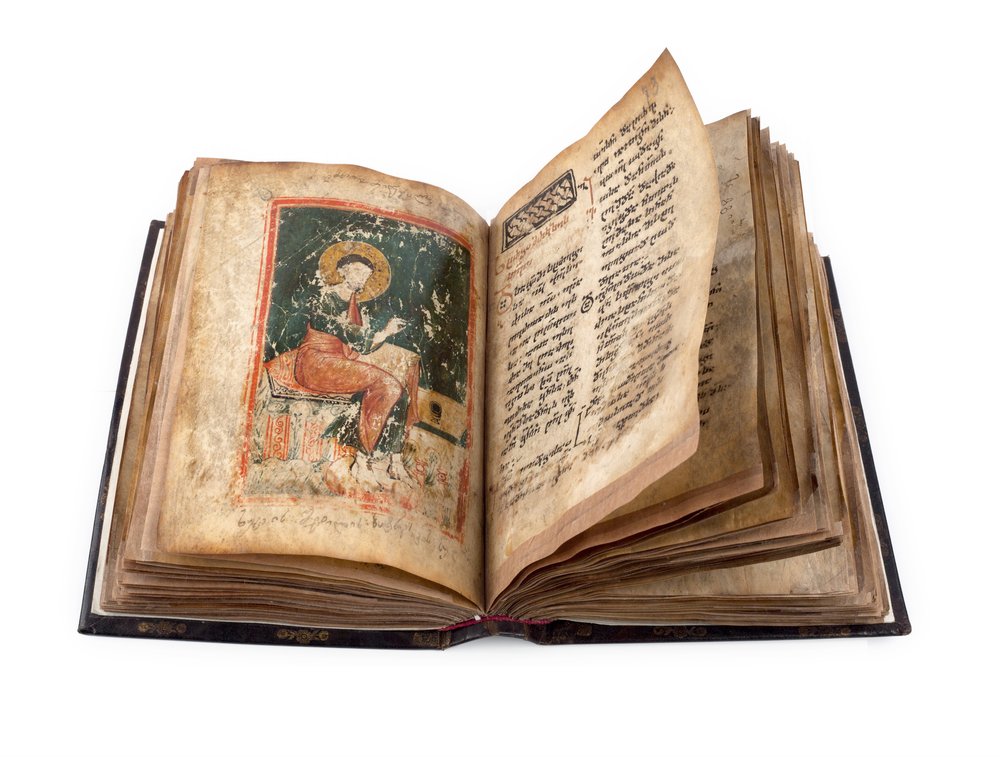 On the occasion of International Day of Education, the UNESCO Memory of the World Programme is pleased to join forces with Google Arts & Culture to present Memory of the World, the records that hold the memory of our shared past. The digital collection brings together 66 inscriptions held by institutions across over 30 countries, all listed on the Memory of the World International Register, to tell their stories and highlight key moments in history that have left the world changed forever.
From Shakespeare documents chronicling the life and times of the famous dramatist to maps tracking Columbus' historic voyages — and all the manuscripts, maps, illustrations, sheet music, monumental carvings, pieces of literature, satellite images and ancient artifacts in between — each of these inscriptions serves as an important educational resource and fascinating window into our shared past.
Preserving the past
Established in 1992, Memory of the World — which will make its treasures available as of today on Google Arts & Culture — seeks to preserve the documentary heritage that carries the world's memories into succeeding generations, and to make sure those memories remain accessible for future generations. Numerous threats can conspire to keep such memories from circulating freely and optimally. Such threats include poor preservation policy and budgetary environments, the lack of skilled staff and rescue teams, vandalism and theft, armed conflict, and natural and man-made disasters.
Image of a parchment with two blurbs of black cursive writing

The paper trail left by Shakespeare throughout his life and the documents that give us a glimpse into Tudor England shed light on the context which bred and inspired the great dramatist.

Weathered looking parchment with map-like drawings and scribbles

The Piri Reis world map is the earliest cartographic record of Columbus's oceanic voyages and New World discoveries and one of the first works showing Terra Australis and its unique fauna.

Weathered looking parchments with several missing pieces.

The Roman edict known as the Constitutio Antoniniana is probably the oldest in a series of historically significant documents focusing on the history of citizenship, civil rights, and human rights law – the very foundation of the modern world's human rights and legal architecture.

English language document

The Documentary Heritage of Enslaved Peoples of the Caribbean, inscribed on the Register in 2003, which gives us a glimpse into the tangled history of Afro-Caribbean slaves in the 17th, 18th and 19th centuries.

Colourful areal image of a landscape defines by azure waters and land marked by different shades of orange.

The accidentally-beautiful satellite imagery of the Landsat Program Records are recognized by scientists worldwide as the only accurate image record, spanning nearly four decades, of the Earth's land surfaces, coastlines, and reefs at a scale revealing both natural and human-induced change in existence to users in over 180 countries.
Protecting documentary heritage against such threats is thus an exercise in preserving the memories that have come to define us, as humans, across a range of achievements in arts and literature, geography, politics, science & technology, and religion, as well as in other fields of human endeavor throughout history. Consequently, loss of memory can critically diminish our identity as individuals and as communities.
Learning from our historical legacy
To better appreciate the overall goal of UNESCO's Memory of the World Programme as an affirmation of our shared humanity, one only has to consider the UNESCO 2015 Recommendation Concerning the Preservation of, and Access to Documentary Heritage, Including in Digital Form which underlines "the importance of documentary heritage to promote the sharing of knowledge for greater understanding and dialogue, in order to promote peace and respect for freedom, democracy, human rights and dignity." In this respect, the Memory of the World Programme upholds historically significant documents which contain and invoke memories of both positive and negative events and movements that remind us where we have been, of happenings that should never be forgotten, and of moments that have shaped our global society for better or worse.
It is through this preservation of history, and digitization of the footprints that remain, that lessons about the very nature of humanity can be passed down.