Explore art and color in our latest AR gallery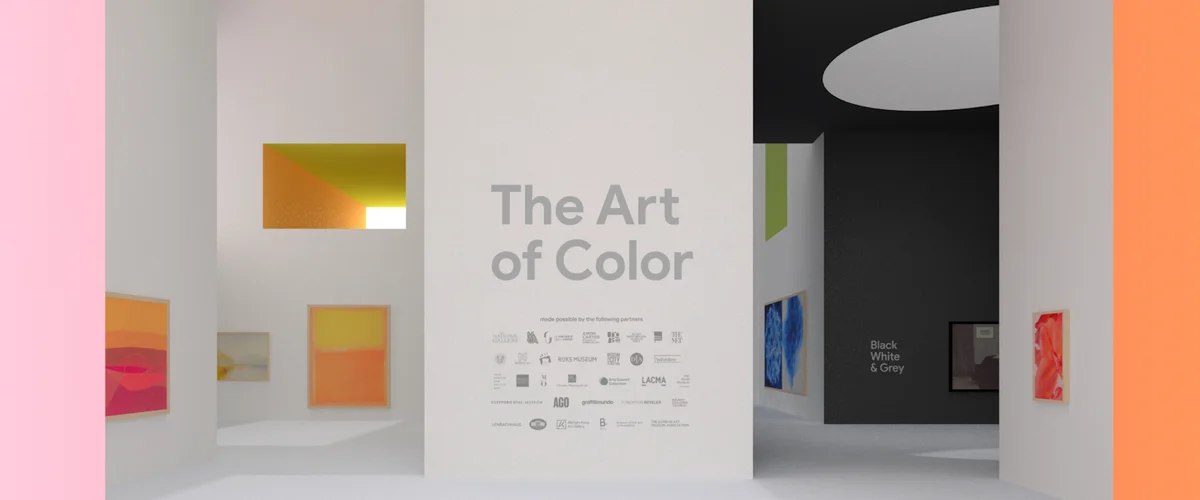 Abstract artist Wassily Kandinsky said, "Color is a power which directly influences the soul." That's hard to dispute when you consider the melancholy blues and greens of Picasso's early Blue Period, or the vibrant yellows of a simple vase of Sunflowers by Van Gogh.
Color has also inspired the latest "Pocket Gallery" on Google Arts & Culture, which uses Augmented Reality to create a virtual space that you can explore using a smartphone. After the first Pocket Gallery brought together paintings by Vermeer last year, the latest collection features a variety of artists' works, captured in high resolution and selected according to each piece's color palette.


The "Art of Color"Pocket gallery in the Google Arts & Culture app
In "The Art of Color," you can explore four rooms of paintings that each represent a different color palette—you'll also find a dark room that juxtaposes Rembrandt's masterpiece The Night Watch with the Op art mastery of Bridget Riley. We selected the art using our Art Palette tool, which brings together a range of works through the lens of color.
The gallery also has a series of playful geometric shapes and vibrant colors that complement the paintings inside. The new Pocket Gallery features art from 33 partner institutions across four continents, and allows you to learn about works of many different eras and styles.


Looking through the gallery - The blue and green room


A glimpse into the dark gallery with Rembrandt

The Pocket Gallery seen from outside
One of the goals of the Google Arts & Culture team is to find new or unexpected ways to bring people closer to art. From renowned masterpieces to hidden gems, "The Art of Color" brings together artworks like Georgia O'Keeffe's Red Cannas and Amrita Sher-Gil's Mother India or Hokusai's South Wind, Clear Dawn.
To check it out, make sure you download the Google Arts & Culture app on your AR-enabled Android or iOS smartphone. You'll find the new gallery in the Camera Tab, and you can jump inside to explore each piece from there.