Explore art and culture through a new lens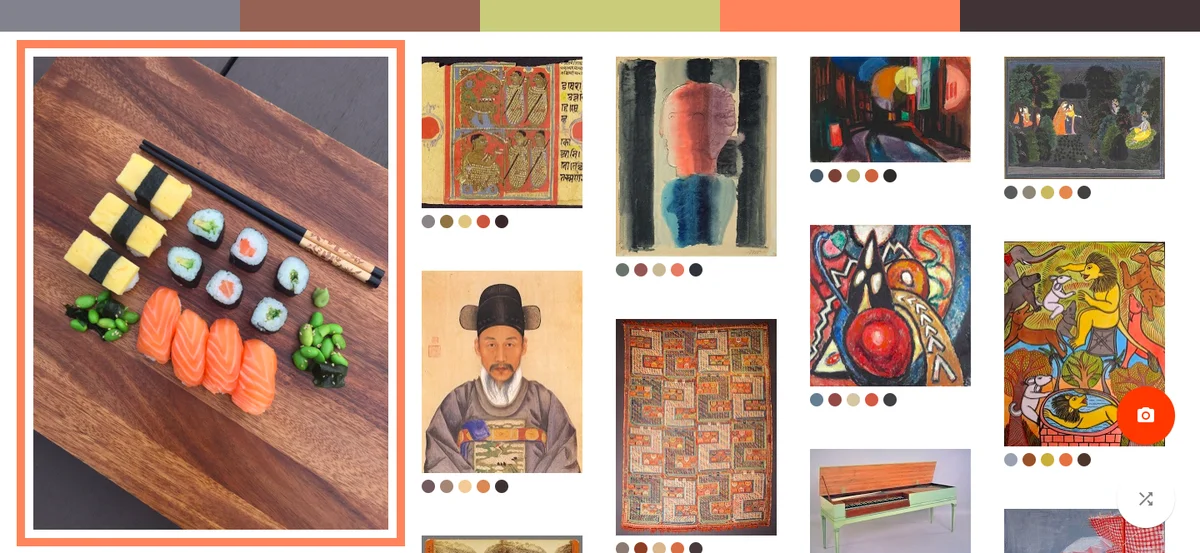 We believe the intersection of art and technology can give everyone the opportunity to interact with culture in new ways. Over the past seven years, we've worked with cultural institutions to create experiments and features that help you find your art doppelganger and uncover color connections between images. Together, we created augmented reality features so everybody can dive into a virtual gallery or display life-size artworks, wherever you are.
Today, you can find all of these features in one single place: a new Camera tab in the Google Arts & Culture app. You can think of the Camera tab as your new doorway to an entire world of digitized art.

Ever wondered if a portrait by Frida Kahlo would fit nicely in your bedroom? Art Projector shows you actual-size artworks in augmented reality right in front of you, wherever you are. Use the featured suggestions to place your favorite masterpieces in your kitchen, office or backyard. Or look for the AR icon below tens of thousands of images in the Google Arts & Culture app—there's lots to see, from majestic landscapes to vibrant butterflies. You can even move right up to each image to examine every stunning detail in super high resolution.

Do you share similarities with the portrait of Emperor Gojong, or a face in one of these portraits? Jump face-first into art with Art Selfie to find artworks that most closely match your facial features. And if you're intrigued by some of the results, you can simply tap on your lookalike to discover more information about the work or the artist. So far millions of selfies have been taken with Art Selfie, introducing people to artists they may have never heard of before.

Take a snapshot of anything around you and find colorful connections to art using Color Palette. Using computer vision algorithms, Color Palette finds multiple artworks from around the world that exactly match the color in the photo you just snapped of, let's say, your favorite outfit or the sushi lunch in front of you. By engaging with the environment around you, you can discover new artworks and the colors that connect them.
The new Camera tab will also include Pocket Gallery, a virtual exhibition space and experience that brings together all of Vermeer's known artworks in one place. All 36 of his paintings—including the famous "Girl with a Pearl Earring" and missing masterpiece "The Concert"—hang lifesize and perfectly lit.

With all of these features in one place, inspiration is only one click of your camera away. Find the new Camera tab in the latest version of the Google Arts & Culture app, available on Android and iOS.