The Ghent Altarpiece: how we digitized one of the most influential artworks of all time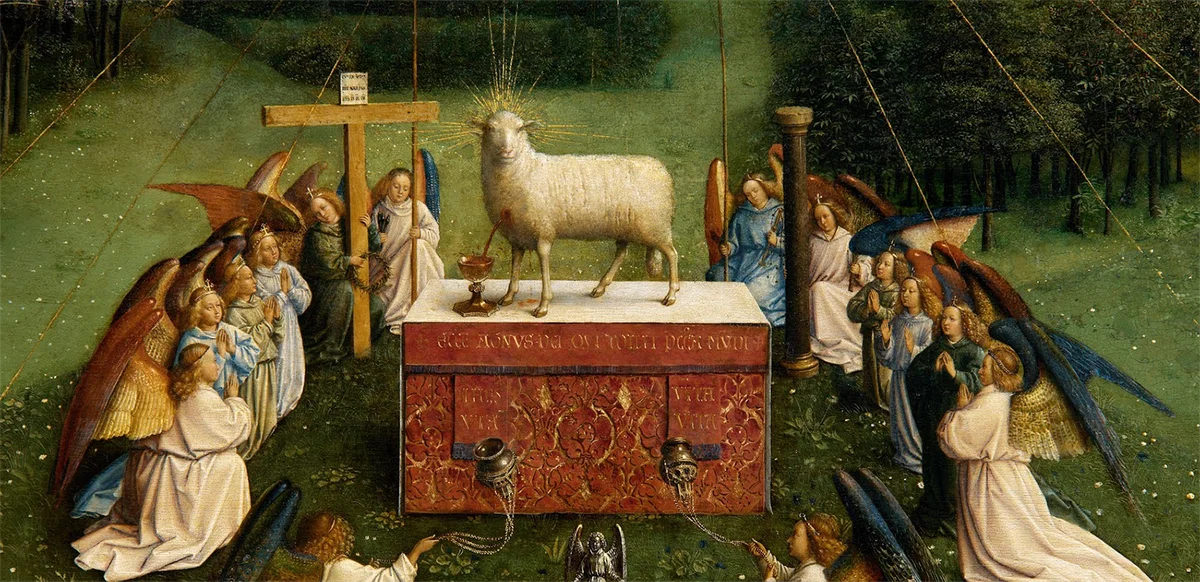 Some 600 years ago, the Van Eyck brothers created one of the first large-scale oil paintings: "Adoration of the Mystic Lamb." Due to its pioneering attention to detail and realistic portrayal of people, the "Ghent Altarpiece" is renowned as one of the most influential paintings ever made and a defining artwork that represents the start of the Northern Renaissance.
As such an important symbol in art history, the altarpiece has long been highly sought after and widely coveted. Since 1432, when it was first installed at Saint Bavo Cathedral in what's now Belgium, the Altarpiece has survived 13 crimes. Looted, burned and torn apart, it's been through the hands of multiple armies, including those of Napoleon and the Nazis.
After World War II, the
Monuments Men
—a group set up by the Allied armies to protect cultural heritage from the Nazis—brought it back to its original home in Ghent, Belgium. One of the panels—"The Just Judges"—is still missing following its theft in 1934. Its absence remains one of the most intriguing riddles in art history.
Archives documenting the Altarpiece's rescue at the end of WWII from the collection of Lukas - Art in Flanders.
Now, the freshly renovated exterior panels of the Altarpiece can be explored in ultra-high resolution on Google Arts & Culture. Thanks to a partnership with the online image library of Flemish art heritage Lukas - Art in Flanders and the Cathedral of Saint-Bavo, we've digitized this masterpiece for future generations to explore in unprecedented detail.
Our robotic Art Camera took about 4,000 high-resolution close-ups of the artwork and used those to create the highest ever resolution image ever made of the panels. You can zoom as much as you'd like into more than 8 billion pixels.
Art Camera digitizing one of the 10 exterior panels of the Altarpiece
This is one of the latest efforts by Google Arts & Culture to provide institutions with the tools to digitally preserve their collections and make cultural heritage more accessible to everyone.
Explore the
adventurous past and rescue
of the Altarpiece today—and download Google Art & Culture app on
iOS
or
Android
for a daily dose of culture.