Learn more about the first circumnavigation of the globe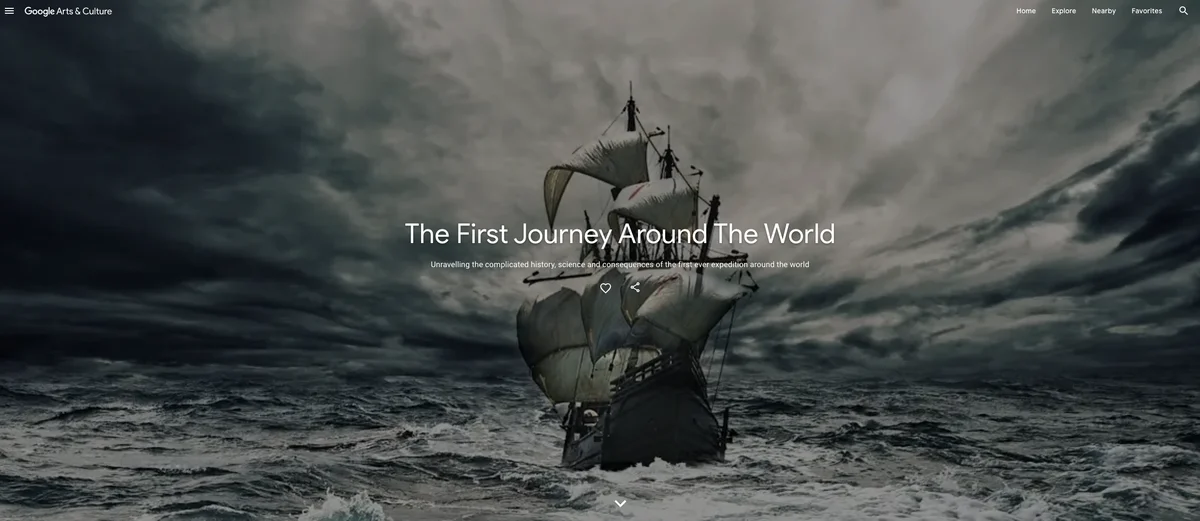 In 1519, an expedition commanded by Ferdinand Magellan set sail from the port of Seville, Spain. The approximately 245 crew members aboard the five ships went in search of a new western route to the Maluku Islands (formerly the Moluccas or Spice Islands) in Indonesia. The voyage ended three years later, with the return of a single ship captained by Juan Sebastián Elcano. He and the 17 survivors became the first people to circumnavigate the globe in a single expedition.
Now you can retrace their path in a new project from Google Arts & Culture, the Spanish Ministry of Culture and the Spanish National Commission of the First World Tour.
"The First Journey around the World"
 explores the details of the Magellan-Elcano circumnavigation. You can dive into historical documents and maps, see where the expedition made landfall, take a virtual tour of a replica of the Nao Victoria, the only ship that returned to Seville, or discover the spices of animals encountered during the expedition.
Diego Ribero world map, Naval Museum

The route of the first circumnavigation of the world, Elkano Foundation

View of the port of Seville, Museum of the Americas
The new project tells the story of the Expedition, with the details of the journey; the Exploration, with the maps, the nautical tools, and new animal species encountered along the way; and the Transformation of the European understanding of the world, as the exploration confirmed that the Earth was round and that the oceans were made up of a single, interconnected body of water. Now there was a new route to the other side of the world.
"The First Journey Around the World," available from today to everyone through the Google Arts & Culture site and via its iOS and Android apps, has been possible thanks to our partners, including the Spanish National Archives, Spanish Cultural Action, Seville's City Hall, the Naval Museum and the Elkano Foundation. 
So settle in and launch your own exploration of the world in the path of these sailors.