For Louis Armstrong's birthday we tune in to "Tiger Rag" on a Gramophone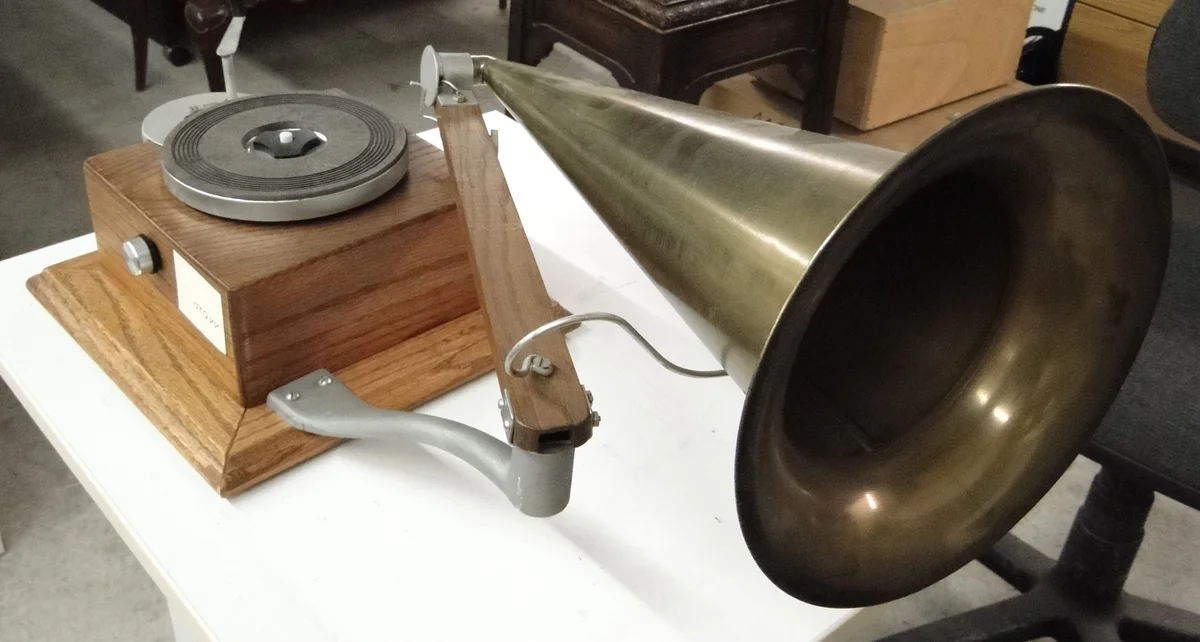 In 1934 the trumpeter, singer and movie star Louis Armstrong visited a studio in Paris to record his song "Tiger Rag" on a phonograph record that people could play on home gramophones. And while later recordings of "Tiger Rag" made it a celebrated jazz standard, the original recording that captured Armstrong's passionate and original interpretation faded from memory.
To mark the birthday of Louis Armstrong 117 years ago, Google Arts & Culture and the record label Deutsche Grammophon teamed up to restore and digitize phonograph records like "Tiger Rag" from the label's archive, and to tell the story of Emile Berliner, who invented the grammophon player and records that brought the music of Armstrong and many other artists to the masses.
In the summer of 1888, thirteen years before Louis Armstrong was born in New Orleans, Emile Berliner travelled to the Franklin Institute in Philadelphia to unveil his gramophone player and record. Together, they represented the first iteration of the record player as we know it today, and a technology that would outlast every other audio format until the invention of digital formats. For the first time, music lovers everywhere could purchase their favorite songs and enjoy them at home. Later on, Berliner would also launch Deutsche Grammophon, the world's first record label, as an attempt to commercialise his groundbreaking invention.
Emile Berliner (1888) working on the invention that would bring music to the masses

A family listening to Edison's cylindrical phonograph in 1909

A typical pressing plant in the 1950s, with Berliner's original disc format still in use

An advertisement for Deutsche Grammophon, released in 1904

Berliner's gramophone, this version originating from 1889
Deutsche Grammophon is home to one of the world's oldest sound archives and still releases music today. Although much of the early archive has been lost due to war and natural decay, there are still thousands of recordings—from jazz and classical, to opera and even spoken poetry awaiting to be listened to again.
With Google Arts & Culture, Deutsche Grammophon is restoring and digitizing hundreds of these previously unpublished cultural treasures. Some of them will be played for the first time in decades; all of them will be made available to the public in high-quality.
In addition to these recordings, Google Arts & Culture launched 12 online exhibitions curated by Deutsche Grammophon with background material on Emile Berliner and the label's heritage. All of the above is accessible via the Google Arts & Culture website at g.co/deutschegrammophon, as well as the Android and iOS mobile apps.
Join us in celebrating Louis Armstrong's birthday and Emile Berliner's inventions by listening to the original recording of "Tiger Rag" here.