Magic visits the Natural History Museum in London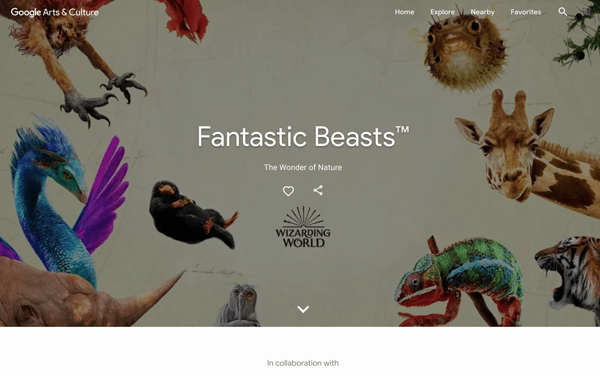 What do a manatee and a mermaid have in common? You can learn about their case of mistaken identity with the help of the Natural History Museum and Google Arts & Culture.  From unicorns to dragons, and flying snakes to shrinking lizards, mythical creatures are being united with their real-world cousins in a new project by London's Natural History Museum, brought online for all to explore. With inspiration from the magical world of Fantastic Beasts and Where to Find Them, the new exhibition and online highlights allow fans everywhere to discover the links between the real and the imagined.
Take a virtual stroll around and explore the installation in 360 degrees. The project shows off the real-life "magic" of the natural world: the incredible behaviors, traits and features that have evolved, enabling animals to survive and thrive in the wild. The exhibition also reveals some of the biggest threats they face, and hopes to inspire everyone to help save precious natural habitats and their residents.

Exhibition entrance in Street View

Piece together Museum specimens with interactive multiplayer puzzles

Natural History Museum scientists at work