New climate and art experiments with Google Arts & Culture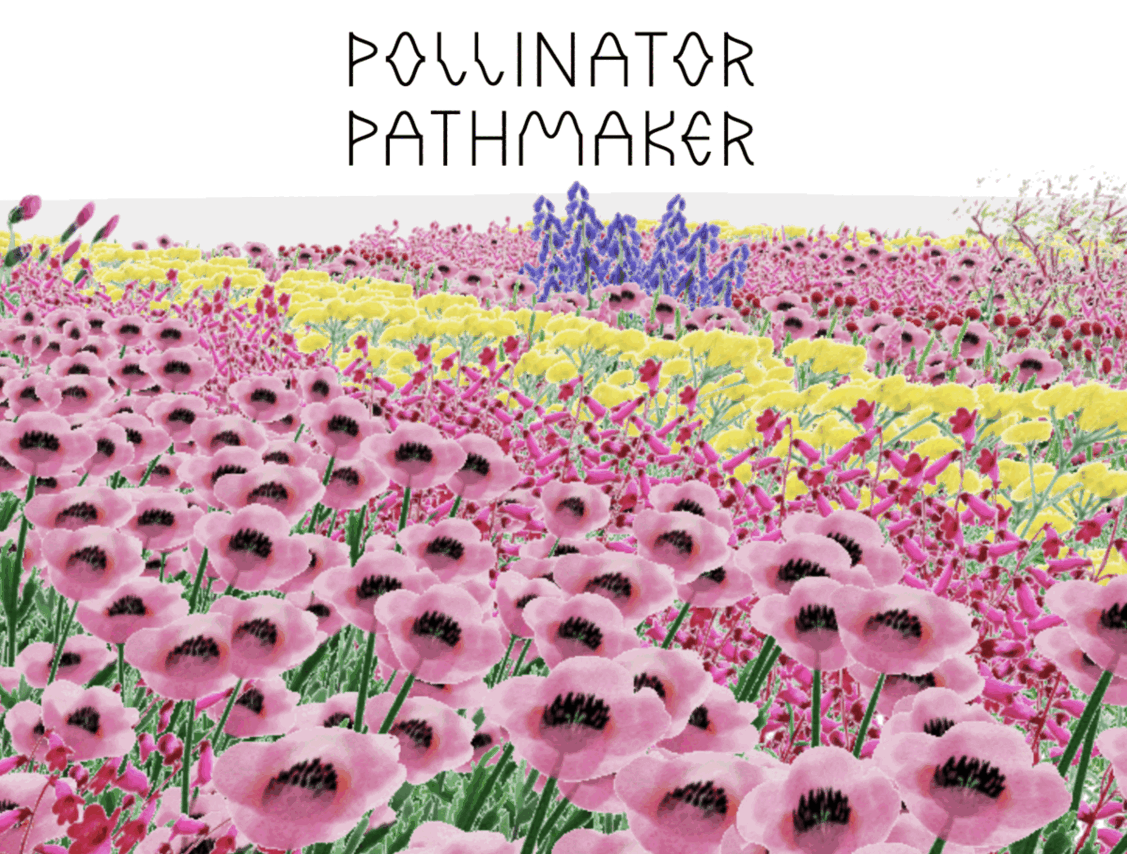 Art and storytelling can play a vital role in helping people understand the key issues facing our society—and art can also help people see them in new ways. This is especially true for climate change, where scientific data and information can at times seem overwhelmingly difficult to comprehend. This is why for the past two years, Google Arts & Culture has developed a range of collaborations aiming to use art and technology to make the science of climate change more accessible and tangible. Our main program, called Heartbeat of the Earth, was built in collaboration with the UNFCCC and features online experiences by eight artists that interpret scientific climate data—from microplastics in the air to rising sea levels, to the CO2 footprint for individual diets.
Today, as COP26 unfolds and global leaders have gathered in Glasgow to decide on the future of the planet, we are thrilled to announce two new collaborations, Voices for Change with Project Everyone and Pollinator Pathmaker with Alexandra Daisy Ginsberg, that we hope will inspire people around the world to learn more about the climate crisis and to take action.
Immerse yourself in people's Voices for Change, with Project Everyone
Kate Garvey, co-founder of Project Everyone: "Visitors to voicesforchange.world will discover a magical virtual world populated with powerful voice messages of the transformations people want to see in support of the UN's Global Goals. The viewer can navigate around the world, hear different voices and learn about the Goals as they move through the space. These 17 Goals — agreed in 2015 by 193 world leaders — are the most ambitious plan the world has to end poverty, fight inequality and tackle the climate crisis. They are the answer to the multiple interconnected challenges our planet faces.
The project has been a huge collaborative, creative endeavor. It began with Forest For Change – an installation of 400 trees in June 2021 in the heart of London by Es Devlin and Project Everyone. As part of the interactive experience at the Forest, visitors were invited to choose a Goal and record a message of the change they wanted to see in the world. Thousands did so — with Goal 13: Climate Action emerging as the most popular Goal. These were added to by voices from over 60 countries gathered by a network of Civil Society Organizations. Google Arts & Culture then came on board to craft an immersive, digital world for these voices to inhabit—a world that will forever represent a barometer of passions across the world at a key moment in our planet's trajectory.
With COP26 — the most critical climate summit, yet — taking place this month, this beautiful world will give a platform to thousands of voices and raise awareness about the urgent need to take climate action in order to achieve all the Global Goals. We are very proud and we hope this world will live on — gathering more voices for change at major moments on the road to 2030."
The world through the eyes of a Pollinator, with Alexandra Daisy Ginsberg
Artist Alexandra Daisy Ginsberg: "What would the world look like if you were a pollinator, or a plant? This is what I am asking visitors with Pollinator Pathmaker, a 55-meter-long living artwork planted in September 2021 at the Eden Project in Cornwall. The garden is designed, planted and optimized for pollinators' tastes, using a specially designed algorithm and a curated palette of plants.
The artwork — originally commissioned by the Eden Project with support from the Garfield Weston Foundation as part of Eden's Create a Buzz program — is the first of a series of gardens that will be planted across the UK, Europe and hopefully the world. With Pollinator Pathmaker, we invite visitors to take part in an international art-led campaign to help save bees and other endangered species of pollinating insects—the first of its kind. There has been a terrifying decline in pollinating insects in the last 40 years due to habitat loss, pesticides, invasive species, and climate change; the artwork is a call to take action against this.
Starting today, people around the world can be part of this unique artwork by visiting pollinator.art, an experiment developed in collaboration with Google Arts and Culture and with founding partners Gaia Art Foundation. The online Pollinator Pathmaker experience allows people to create, plant, and share their own garden, designed for bees and other insect pollinators, in whatever space they have available - at home, in allotments, community gardens, and more.
Enter your location and garden conditions, and the algorithm will create a planting design to support the maximum pollinator species possible. It chooses plants from a palette of plants – each chosen for their benefits to particular pollinators – and arranges them to suit different foraging styles. Users can fly around and through a 3D visualization of their unique garden as it blooms and transforms over the seasons, created from plant paintings I made of each plant used.
By planting living artworks for pollinators around the world, I hope together we can create the world's largest ever climate positive artwork."
These two new experiences and many more are available for everyone to interact with online, and if you'd like to continue your journey of exploration of climate, art and technology, don't miss Culture Meets Climate, Google Arts & Culture's home for all artist, museum and scientist collaborations focused on telling the planet's stories and reimagining climate data.