Arts & Culture
New ways to explore the growing Indigenous Americas hub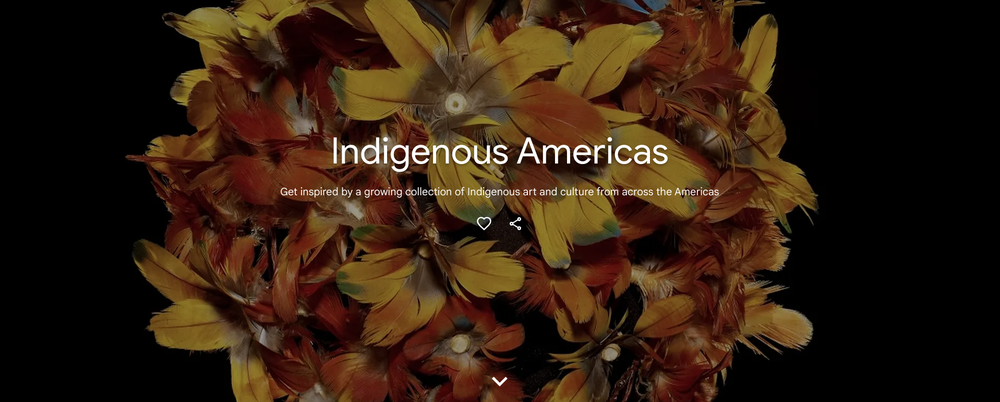 As we say in the Zuni language Shiwi'ma, Keshshi (hello). In the month of November and beyond, we celebrate and honor the incredible contributions Indigenous peoples have made across the Americas.
I'm part of the A:shiwi A:wan Museum and Heritage Center, established by a small group of Zuni tribal members in 1992. As a tribal museum and heritage center for and by the Zuni people, we work to provide learning experiences that emphasize A:shiwi ways of knowing, and exploring modern concepts of knowledge and the transfer of knowledge — which is why we're partnering with Google Arts & Culture to help amplify those stories and that knowledge. We invite you to explore our story and work, our origins, and objects from one of our most important ancestral villages: Hawikku.
We are proud to be collaborating with Google Arts & Culture and more than 100 other cultural institutions to add over 115 stories to the Indigenous Americas hub: a collection of Indigenous art and culture that spans beyond the U.S. and across the Americas. This year, the A:shiwi A:wan Museum and Heritage Center and other GAC partners are spotlighting traditions that are sacred to Indigenous communities, from sustainability practices to contemporary art.
Painting of a person riding a purple horse

Indian Power, Fritz Scholder, 1972. From the Denver Art Museum.

A whale tooth with engravings on it.

Alaska Native Engraved Whale Tooth, late 19th century. From the Brooklyn Museum.

A sketched illustration of the words Mother Woman Inspire.

Mother Woman Inspire, Hock E Aye Vi Edgar Heap of Birds, 1990. From the Nasher Museum of Art at Duke University.

A black and white photograph of a person with baskets.

Alice (Tom) James Wilson, at the opening of the Ahwahnee Hotel posed with a variety of Mono Paiute & Washoe Baskets, Nov. 1980. From the National Park Service.

A painting of a tribal dance.

Dancing for Our Tribe, Sharon Hoogstraten, 21st century. From the Citizen Potawatomi Nation.
Here are a few things to explore right away:
Get to know the communities of today
In Lenapehoking, explore the first tribe-curated exhibition of Lenape cultural arts on New York City's Lenape land, thanks to the Lenape Center. Profiling the tribes that inhabited the northeastern U.S. coast, the exhibition features masterworks by Lenape artists past and present.
The Potawatomi language Bodéwadmimwen continues to spread to new segments of the Citizen Potawatomi Nation, with the overall number of first language speakers decreasing. Discover the heartbeat of Potawatomi Nation and learn how technology helps the Potawatomi language and culture persevere.
Learn from the past to connect with the natural world
Since the 1500s, Europe's conquest and colonization of the Americas forced ways of using natural resources that clashed with traditional Indigenous relationships with the natural world. Learn more with the Brooklyn Museum in Climate Crisis: Environmental Change in the Indigenous Americas on the complex worldviews of Indigenous peoples and how beliefs, practices, and ways of living have been impacted by the ongoing threat of environmental destruction.
Delve deeper into contemporary art
Jaune Quick-to-See Smith's humorous, politically-charged work combines pop culture, desert landscapes, horses, maps, and more to address the myths of her ancestors in the context of current issues facing Indigenous peoples. Her politically charged and humorous imagery combines texts and popular culture alongside desert landscapes, horses, maps and petroglyphs. Dive into her paintings with the National Museum of Women in the Arts to learn about the artist who defined the genre of contemporary Indigenous art.
Discover more extraordinary Indigenous artists who made an impact on American 20th-century art and culture, from Fritz Scholder, Joan Hill, Chief Terry Saul to Edgar Heap of Birds and Allan Houser.
Explore sacred crafts and traditions