Painter and pioneer: Artemisia at The National Gallery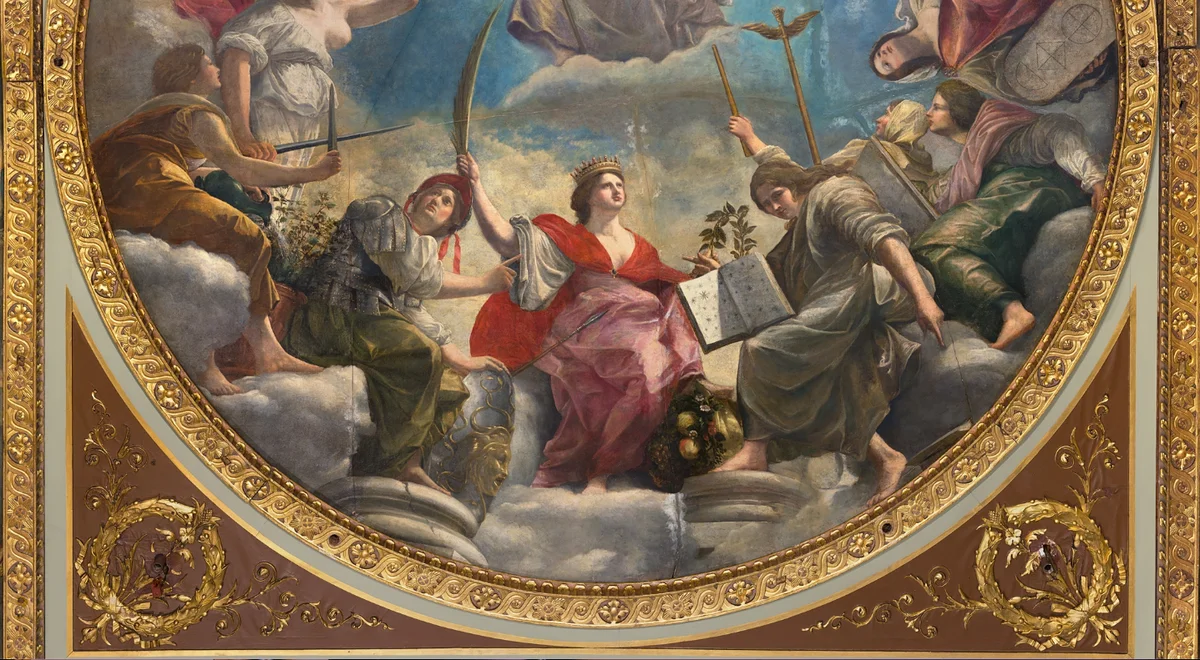 Artemisia Gentileschi didn't fit the mold of the typical 17th-century Italian gentlewoman. At a time when women had limited opportunities to pursue artistic training, Artemisia forged a career for herself and established an international reputation. 
Thanks to a collaboration with The National Gallery, which is hosting the first major retrospective of Artemisia in the U.K., Google Arts & Culture is
bringing Artemisia's story to life online
. The exclusive digital retrospective unites 14 of her incredible works, including The National Gallery's new acquisition "
Self Portrait as Saint Catherine of Alexandria
" and the recently rediscovered "
Mary Magdalene in Ecstasy
."
With me your Illustrious Lordship will not lose and you will find the spirit of Caesar in the soul of a woman
Artemisia's incredible skill was not just in her paintwork—it was also in her deeply emotive storytelling. In her hands, the canon of saints and biblical figures became formidable women in charge of their own destinies. 
As a result of new ultra-high resolution photography, the painted ceiling of Marlborough House in London is now available to view in all its minute glory. The grand artwork, "An Allegory of Peace and the Arts," is thought to have been a joint effort between Artemisia and her father Orazio, also a renowned painter, during their time in London, and is now part of the Royal Collection. The work is not usually accessible to the public, but now you can zoom into the finest brushstrokes and get the same perspective Artemisia had from up on her scaffolding.
Artemisia Gentileschi's "Mary Magdalene in Ecstasy" - Private European Collection, photographer Dominique Provost

National Gallery's recent acquisition "Self Portrait as Saint Catherine of Alexandria"

Marlborough House ceiling, "An Allegory of Peace and the Arts" - Royal Collections Trust

FKA Twigs discussing "Self Portrait as Saint Catherine of Alexandria" in new Art Zoom film
Musician FKA twigs lent her voice to a series of Art Zoom films that take you on a guided journey through three iconic Artemisia paintings, highlighting Artemisia's relevance to women of today and how her legacy informed the art canon. "Mary Magdalene was a major inspiration for my last album and when I learned about the history of the female painter Artemisia Gentileschi, it impacted me," said FKA twigs. "Artists like her have fought so hard to be recognized that it's amazing I could help shine a light on her beautiful work."
The collection of artworks has been brought together from eleven partner museums in six countries. There are more than 30 immersive stories that translate the hidden details of Artemisia's self-portraits, recount her life in Rome and Florence, and investigate her troubled relationship with her father.  
Visit g.co/Artemisia to immerse yourself in Artemisia's incredible legacy and be inspired by her story.