Preserving our past through public and private partnerships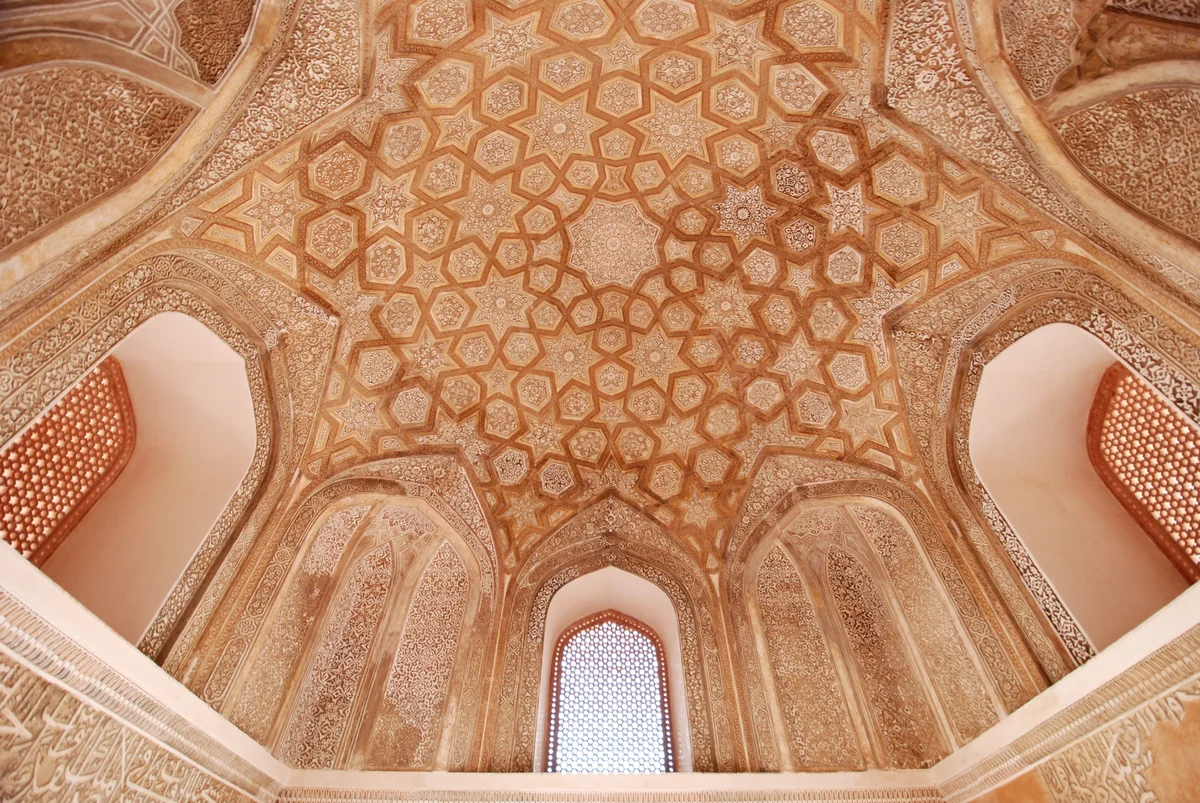 Do you have a favorite place in your community? You know what I'm talking about — that special spot that neighbors, family and friends rave about to everyone they meet? Whether you're a young child sharing with your classmates or someone who stops a stranger to nostalgically reminisce, it is these special places and things that are part of who we are and our cultural identity — past, present and future.
Just like you, the United States wants to share cultural heritage with the world. That's why the U.S Department of State has teamed up with Google Arts & Culture to bring culture to communities near and far, large and small, all in one place in the new Preserving Our Past hub. Now, with the help of Google's technology and tools, we're able to reach more communities across the globe to celebrate monuments and artifacts from across history that speak to our shared humanity.
An important role of the State Department is to strengthen connections between the American people and people of other countries. One way we do that is through supporting efforts to protect and preserve cultural heritage in countries around the world through the U.S. Ambassadors Fund for Cultural Preservation. The fund provides grants to support local efforts to preserve heritage and keep traditions alive, promote sustainable stewardship and strengthen local economies.
What does this mean?
Put simply: do you want to experience the ancient caravan trade routes of the Silk Road or explore the ancient Buddhist monasteries of the Himalayas? Perhaps you'd like to take a tour of Patan Durban Square in Kathmandu? Now you can, thanks to the expertise and combined efforts of our partners at the World Monuments Fund (WMF), CyArk, and Google Arts and Culture who have worked with local communities to preserve their cultural heritage, digitize it and share it — transforming ruins to relevance for audiences, both online and in person.
In addition to seeing these sites and artifacts, now you can also listen to the stories of people, such as young people sharing traditional Palau myths through a new partnership with StoryCenter supported by the State Department's Community Heritage Exchange Initiative.
Additionally, Google Arts & Culture recently launched over 600 stories for you to discover, including some of the United States' cultural heritage projects, as part of the Preserving Our Past collection on the Google Arts & Culture website and app.
Batammariba Building Techniques: The earthen dwellings and traditional practices of the Batammariba on the border between Benin and Togo are designed to be resilient in a constantly shifting landscape. This project aims to reduce human pressure on the cultural landscape and supports the community's goals for conservation and self-reliance.

Elchung Hideyos and other community members in Palau: Ngerkeklau is an island in Palau, renowned for its natural beauty and rich cultural heritage. Amazing archaeological discoveries have been found in Palau, and preservation groups in the country are inspiring new generations of Palauans to understand and care for this heritage.

Batashewala Mughal Tomb Complex in Delhi Ceiling: This 2011 project supported the conservation of the 16th-century Batashewala Mughal tomb complex in Delhi. Originally part of the royal Mughal necropolis which includes Humayun's Tomb, the Batashewala complex and its monumental tombs rank among the great architectural achievements of the Mughal Empire under Akbar the Great. The project involved major masonry stabilization and conservation work to reverse decades of decay and restore the site's historical and architectural integrity.

Documentation of Endangered Musical Traditions in Mali: Rapid urbanization, cultural upheaval, and the passage of time have contributed to the erosion and abandonment of Malian musical and other cultural traditions, which in the past have helped support cohesion between Malian ethnic groups across generations. This AFCP project involved the documentation of traditional wind, percussion, and string instruments, as well as the intangible heritage associated with them.

U.S. Embassy and Local Partners Open Project to Conserve and Protect the 11th Century Burana Tower: The Burana tower in northern Kyrgyzstan was built in the 11th century in the city of Balasagun, but in the 1600's the tower's top half was knocked off in an earthquake. The ancient city of Balasagun was once a prominent stop along the Silk Road, inspirings legends and drawing visitors from around the country. In 2021 the U.S. Embassy in the Kyrgyz Republic supported a project to protect the tower against anthropogenic and seismic threats with funding from the U.S. Ambassador's Fund for Cultural Preservation program.

Preservation of the 17th-Century Wat Chaiwatthanaram: This multi-phase AFCP project supported the documentation, assessment, and conservation of the 17th-century Wat Chaiwatthanaram in the historical city of Ayutthaya. A major tourist attraction, this temple was inundated by severe flooding in 2011 which damaged brickwork, stucco, woodwork and mural paintings. The project involved intensive surveys and stabilization of the site, including laser scanning and digital mapping, field tests of conservation techniques, and the conservation of several pavilions.
Recently, I returned home from India (a 23-hour flight from New Delhi back to Washington, D.C.!), where I represented the United States at the Group of 20 (G20) culture ministers meeting. We discussed the ways our countries are working both individually and cooperatively to protect cultural heritage from all manner of threats, from looting and trafficking, to the impact of climate change and conflict on heritage, and the important role that technology can play in these efforts.
As I shared with my counterparts from the world's 20 largest economies, the United States has been a pioneer in using innovative technologies to preserve, document, and bring access and awareness to the world's cultural heritage.
Thanks to Google Arts & Culture — and all of our partners — we can share our cultural heritage with one another, increase opportunities for collaboration and understanding, and work toward a world with more shared peace and prosperity for everyone.
Lee Satterfield is the Assistant U.S. Secretary of State for Educational and Cultural Affairs. Discover more about the United States' cultural heritage work here.