Something's coming … "West Side Story" on Google Arts & Culture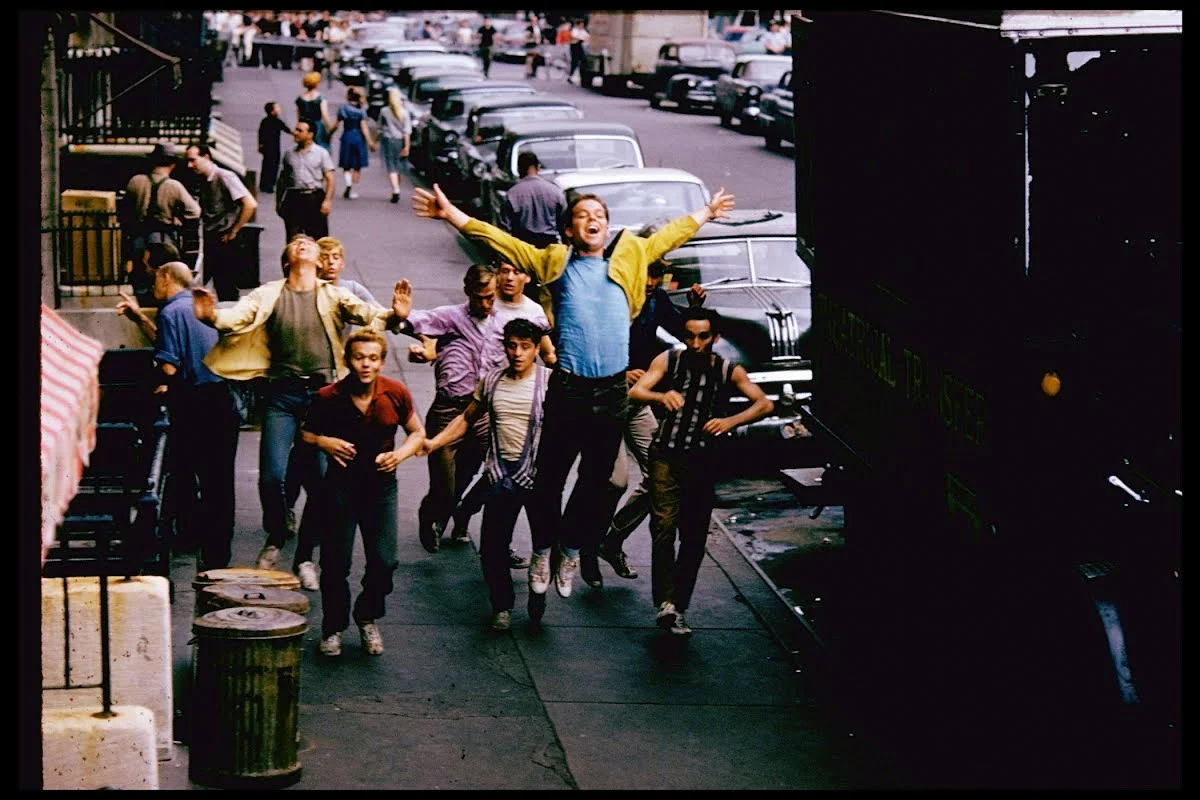 "In the olden days, everybody sang."
Those are the words of Leonard Bernstein, composer behind the iconic musical "West Side Story," where everyone danced and snapped through the streets, too. Whether you're a Jet all the way or you side with the Sharks, Tony and Maria's love story is as poignant today as it was 60 years ago, when the Broadway musical first debuted.
In partnership with Carnegie Hall, the New York Public Library for the Performing Arts, the Museum of the City of New York and the National Museum of American Jewish History, Google Arts & Culture is launching a new collection honoring "West Side Story." Bringing together artifacts and mementos from the making of the musical and movie, behind-the-scenes photographs, and a peek into the modern-day representation of the musical, this collection explores the history, artistic value and social relevance of "West Side Story." Check it out at g.co/westsidestory and on the Google Arts & Culture app (available on Android and iOS).
Leonard Bernstein's personal annotated copy of "Romeo and Juliet." He made several notes for adapting Shakespeare's play into a contemporary musical.

Excited crowds gathered

outside the Erlanger Theatre in Philadelphia to see "West Side Story," during its two week out-of-town tryout before it opened on Broadway at the Winter Garden Theatre on September 26, 1957.

Natalie Wood (

pictured at piano

with Jerome Robbins) was the last principal cast in the movie. She recorded Maria's songs, but ultimately her singing was dubbed by an uncredited Marni Nixon.

The

Prologue sequence

lasted twice as long on screen as on stage. The magic of cinema blended locations on the Upper West Side and East Harlem (where the playground scenes were shot).

In 1959, photographer Bruce Davidson observed and photographed a teenage gang in Brooklyn, New York, capturing the spirit of post-war youth culture that inspired the rival gangs of "West Side Story." This photo is one is called "Man in sunglasses smoking."

In an interview,

Carol Lawrence (who played Maria in "West Side Story" on Broadway) remembers the photo shoot for the iconic image of Maria and Tony running down the street.

A 

360-video

of "Cool", one of the most popular songs of the musical, performed at the Knockdown Center in Queens, NY as part of Carnegie Hall's, The Somewhere Project.

From March 4–6, 2016, three extraordinary performances of "West Side Story" were presented at the Knockdown Center, a restored factory in Queens. The production brought together high school–aged apprentice performers joining the cast, and a 200-voice youth choir adding a new dimension to Leonard Bernstein's iconic score.

With a colorblind approach to casting, the audience was able to identify the Sharks and the Jets through their clothing rather than by the color of the members' hair or skin.