Find the hidden stories behind art at the de Young with Google Lens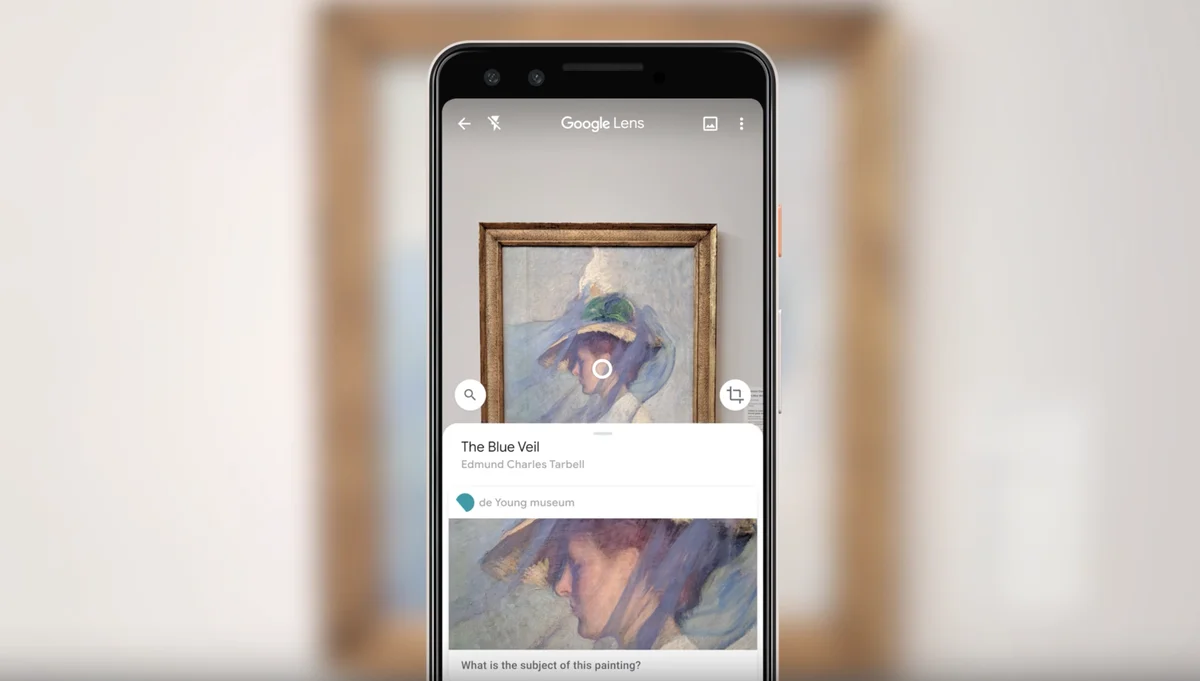 One of the privileges of working at the de Young museum in San Francisco is getting to regularly spend time in front of masterworks by artists like Ruth Asawa, Albert Bierstadt, and Mary Cassatt, and learn about the often fascinating stories surrounding their art. Spanning four centuries, the de Young museum's American art collection includes paintings, sculpture, and decorative art from the 17th century to the present day. We have so many stories to tell.
As the museum's director of digital strategy, it's my job to find ways to make these stories more readily accessible for our visitors and to help people understand what the art says about the world, and the cultures, viewpoints, and moments in time that don't always fit within the short labels in the galleries.
"California Spring," Albert Bierstadt

The Ruth Asawa insulation in the lobby of the Nancy B. and Jake L. Hamon Tower at de Young

"Mrs. Robert S. Cassatt, the Artist's Mother," Mary Cassatt
Our newest collaboration with Google Arts & Culture shows visitors the hidden stories behind the paintings in this collection. Now, using Google Lens, you can search what you see. Point your phone's camera at a work like Edmund Charles Tarbell's The Blue Veil, and you'll have a curator at the tap of a finger to tell you more about the artist's origins, and his fascination with the veil.
Learn more about art with Google Arts & Culture and Google Lens.
This is a way for artists to share their perspective, too. In a new exhibition, Detour, artist Ana Prvački takes you on a tour of the museum, guiding you to specific spots and asking you to rethink parts of the museum visitors many not normally consider, such as the material of the museum's copper facade. Visitors can trigger Prvački's short videos on mobile devices via Google Lens at sites throughout the free public spaces of the museum. When you watch the videos, it feels like you're getting a personal tour from the artist herself.
If you can't make it to San Francisco before the exhibition concludes in September, you can experience a version of Detour online on Google Arts & Culture.