Take a trip around UK Gardens with Google Arts & Culture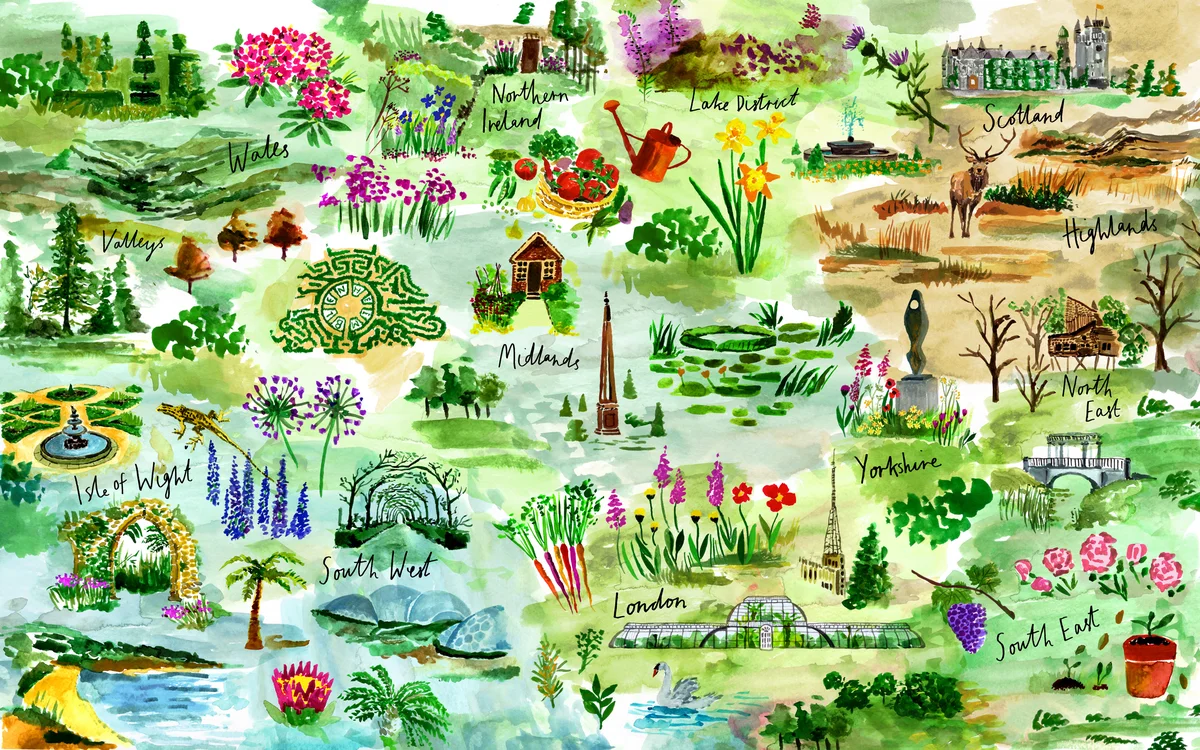 People are searching for gardens and green spaces more than ever. In keeping with this green-fingered enthusiasm, Google Arts & Culture is launching our first foray into the natural world, celebrating a unique selection of gardens and gardening from across the United Kingdom: Gardens United.
Gardens United is a new, interactive digital hub sharing the stories of a range of gardens around the country, thanks to collaboration between Google Arts & Culture and over 30 cultural partners in the UK. From archives to allotments, from botanic gardens to heritage bodies, there is something for everyone to enjoy and discover. This is only the beginning and we hope everyone can take some inspiration away from exploring online and in the physical world.
Take a look at 6 ways to jump right in:
Gardens United map, illustration by Gill Heeley

Cherry orchard at The Alnwick Garden, Northumberland

The Modern Slavery Garden by Juliet Sargent

Prairie Fields at Royal Botanic Gardens, Kew

Experiment with Art Transfer and transform your photos into garden-inspired works