Ti Amo Italy: a historic theater takes center stage in a new music video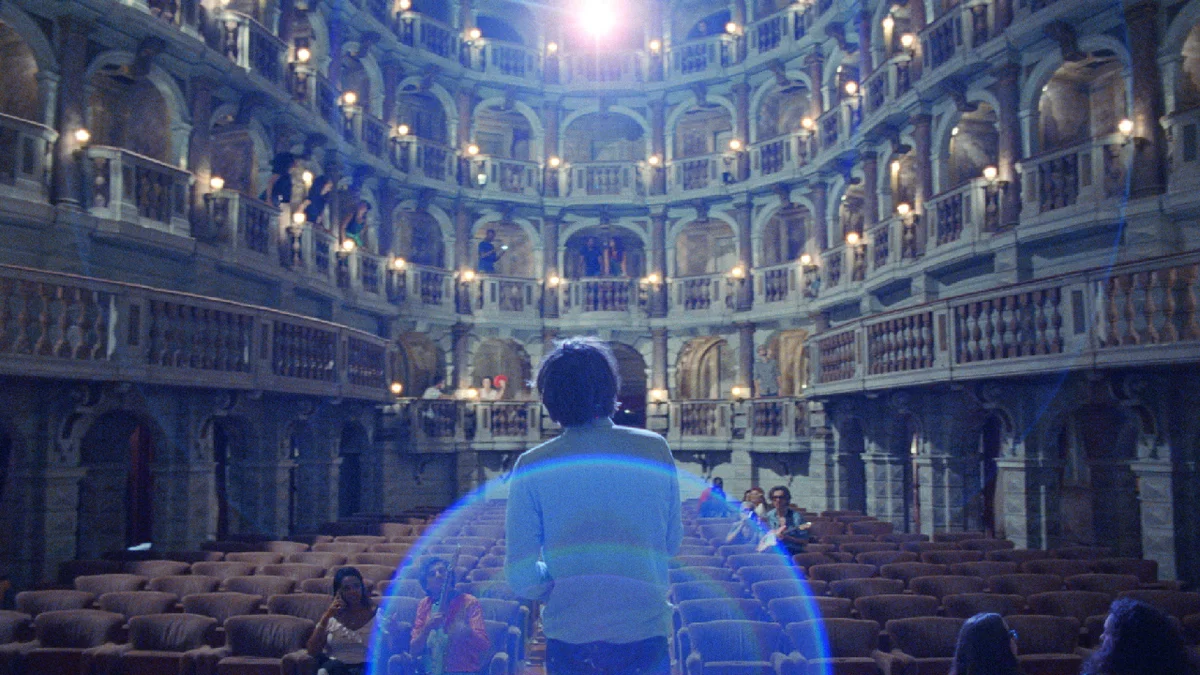 "Ti Amo." I love you. The new song from French synth-pop stars Phoenix. The title song from their recently released album "Ti Amo" is a love letter to Italy: from festivals in Sanremo, to singer Franco Battiato, to melted gelato.
In the video for the song, created by La Blogothèque and directed by Colin Solal Cardo in collaboration with Google Arts & Culture, Phoenix's Thomas Mars abandons his guided tour of the Teatro Bibiena to sneak off and perform with his bandmates Christian Mazzalai, Laurent Brancowitz and Deck D'Arcy, around the stage, in the corridors and boxes of the theater—all shot live on 35mm film in one continuous shot.
But the real star of the video is the Teatro Bibiena itself. It's a stunningly beautiful Baroque theater in the Italian town of Mantua. Measuring just 425 square meters, it seats about 300 people—less than a tenth of New York's famous Carnegie Hall. Its surprisingly small, bell-shaped space is decorated with a wooden geometric ceiling, dozens of arched boxes and monochrome frescoes. Originally intended as an academic lecture hall when it was built, in the 1760s, guests soon realized that the space had amazing acoustics, and it was then used to house music and theater performances. A 14-year-old Wolfgang Amadeus Mozart even played there!
Deck D'Arcy, Christian Mazzalai, Thomas Mars and Laurent Brancowitz of Phoenix