Travel to Croatia with Google Arts & Culture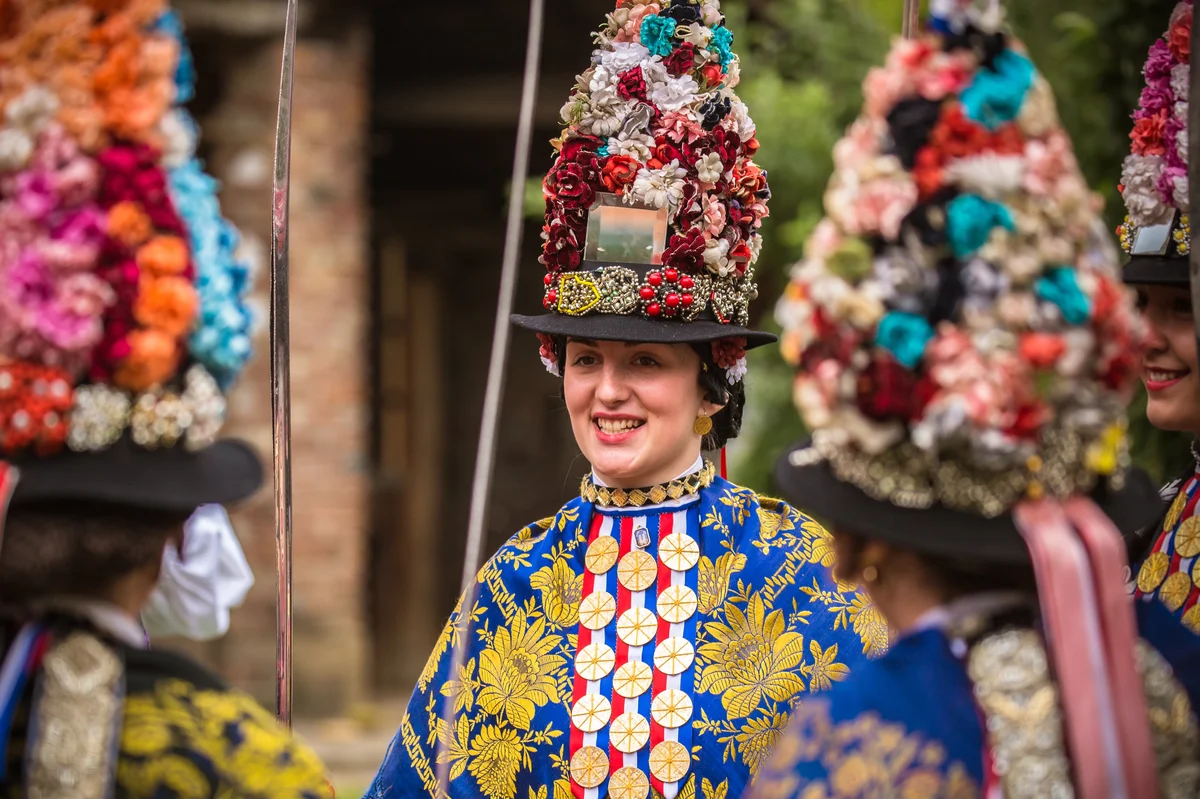 Decorating licitars Photo: Luka Smuk / Croatian National Tourist Board
Toy making from the region of Hrvatsko Zagorje Photo: Julien Duval / Croatian National Tourist Board
It's the little things that give a place a distinct personality. In virtually every gift shop and souvenir stand in Croatia, the sweet biscuits called licitars are ubiquitous. The bright red, decorated hearts, birds and other shapes aren't just colorful mementos—they're part of Croatia's intangible cultural heritage and a symbol of the country itself. Another tradition that survived centuries is the skill of handcrafting wooden toys. They are ubiquitous to the region, so much that in 2009, the traditional manufacturing of children's wooden toys in the Hrvatsko Zagorje region of Croatia was inscribed to the UNESCO Representative List of the Intangible Cultural Heritage of Humanity. Check out the whole toy-making process.
Ljelja singing Photo: Ivo Biočina / Croatian National Tourist Board
Slavonika beret Photo: LFP Studio / Croatian National Tourist Board
When people think of the cultural heritage of Croatia, they often look to centuries-old traditions being kept alive by a small handful of practitioners. Croatia is vibrant with colors and traditional regional costumes, from Dalmatia's floral handkerchiefs to Gorjani's hats literally made out of flowers. Historical men's fashion includes Alkar lancers, whose dark blue uniforms and plumes in their hats will take you back in time to the Ottoman Empire. And for an unforgettable celebration of color, there is nothing quite like the Rijeka Carnival.  A new wave of young Croatian designers is taking inspiration from the country's rich history of folk arts and crafts and applying it to contemporary fashion and accessories. See here how Croatian crafts are influencing today's design and fashion.
Lastovo Poklad festival with firecrackers: photographer: Stjepan Tafra / Croatian National Tourist Board
Bell ringers festival Photographer: Ivan Vranjić / Croatian National Tourist Board
Dry stone wall on Kaprije island Photo: Ivo Pervan
Though Croatia is full of beautiful beaches and vibrant cities, the country's foundations rest on dry stone walls, which dates as far back as the 9th century BCE. That was when the ancient Liburnians began to erect defensive hill forts and walls using stone but no mortar or other binding material. They were such good builders that remnants of these constructions remain even today. Bavljenac Island has the densest concentration of dry stone walls, and when viewed from above it looks like a giant fingertip. 
Curious to see more? Stroll around these top five locations and immerse yourself in the lush naturescapes of the country. Alternatively, check out g.co/travelcroatia, download the Android or iOS app or visit Google Arts & Culture. Uživaj!