Find your balance with new Digital Wellbeing tools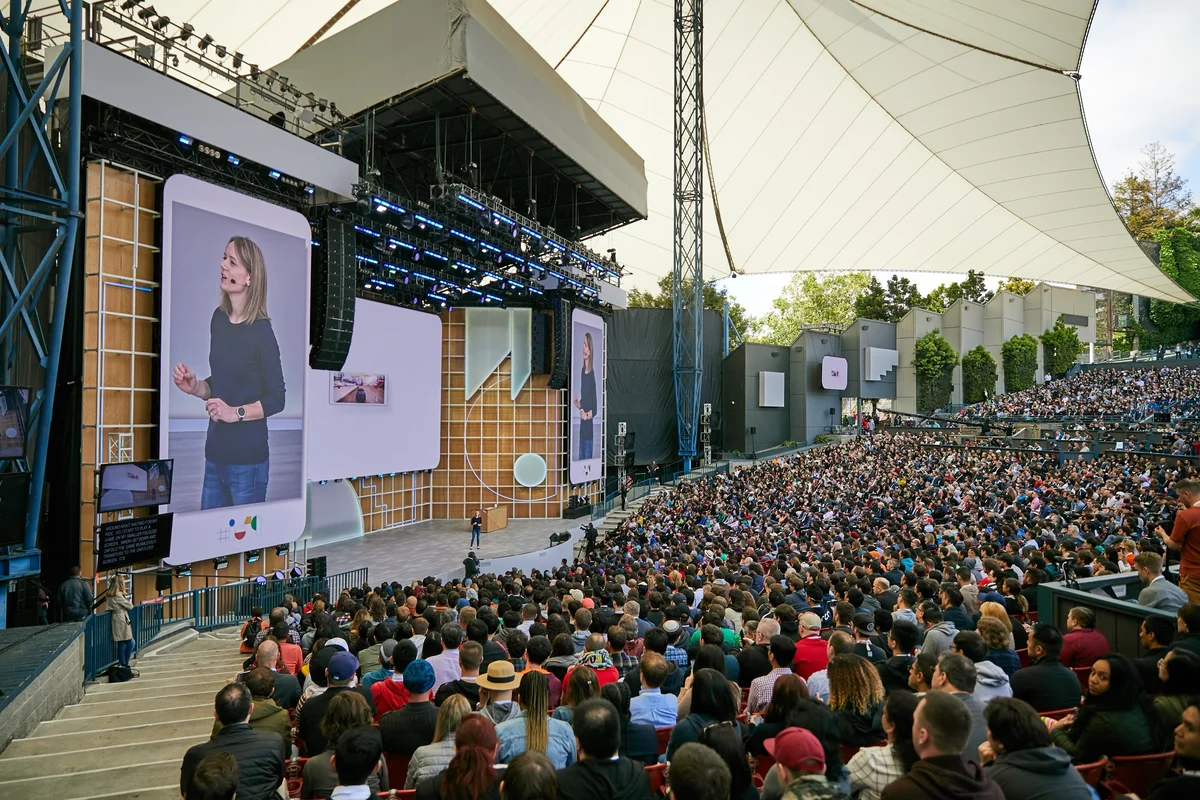 Google I/O is always exciting for me. It's a great moment when we get to tell the world about a wide range of new products and features that can help everyone do more with technology. Because of how intertwined tech is with every aspect of our lives, how we balance its use with our wellbeing has to be front and center. So, as we did last year, we made time to discuss how our users can find a balance by using technology more intentionally (and that might mean using it less).
Last year, we announced our commitment to digital wellbeing, a company-wide effort to help our users balance their technology use in a way that feels right for them. The idea has taken hold. A recent survey we commissioned found that 1 in 3 Americans have taken steps to improve their digital wellbeing in the last year, and more than 80 percent of them said this had a positive impact on their overall sense of wellbeing.

It's still early, but we're already seeing that some of our initial Digital Wellbeing features have helped people take control of their tech use. For instance, app timers have helped people stick to their goals over 90 percent of the time, according to our internal data from March of this year, and people who use Wind Down had a 27 percent drop in nightly usage on average.

Coming to Android Q
We know there's much more we can be doing, which is why we were excited to announce a number of new tools and features at I/O last week. We're making several improvements to existing features, such as giving you more visibility into the status of your app timers, and allowing Wind Down to be scheduled by day of the week. And, building on the success of app timers, we're extending its functionality to Chrome on Android, which will let you to set time limits on specific websites.

Our devices should help support our intentions throughout the day. Whether it's work, school or family and friends that we want to focus on, our devices shouldn't get in the way. Notifications are an important part of keeping you informed, but not all of them are urgent enough to divert your attention. Now you can choose to make some notifications 'Gentle'. Gentle notifications won't make noise, vibrate or appear on the lock screen but are always available if you want to browse.

And we created Focus mode, which allows you to temporarily pause distracting apps with a single tap from Quick Settings. Finally, because many people want more positive encouragement, we're adding the ability  to set a screen time goal with helpful nudges to stay on track.


New features for families
For parents, screen time is often a unique challenge; in fact, according to a recent study commissioned by Google, 67 percent of parents are concerned about the amount of time their kids spend on devices. People with kids tell us they love that Family Link lets them set daily screen time limits, but we know that nothing about parenting is black and white. We announced last week that Family Link will roll out new features that enable parents to fine-tune these boundaries by setting app-specific time limits and awarding bonus screen time directly from their own device. (We hope this will also help provide a little balance to family dynamics.)

But tools and features are just part of the solution; for families in particular, communication is key. So on wellbeing.google, we now offer tips and advice from experts, including a conversation guide to help parents talk to their kids about technology use.

We believe technology should improve life, not distract from it, so we've made a company-wide commitment to prioritize our users' satisfaction over the amount of time they spend with our products, and our teams are designing with digital wellbeing as a core principle. We're focused on improving lives—today and in the future—and digital wellbeing is one of the most important ways we're working to make that happen.