Get more shut-eye in 2019 with help from Google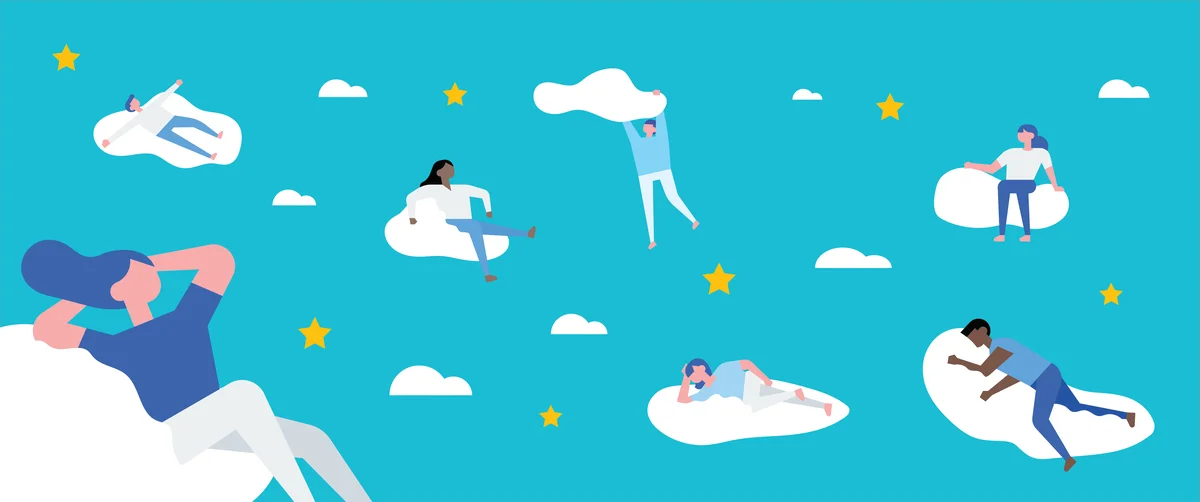 After a long day, it should be easy to hit the hay at night. But far too often, just as you're about to drift off, you decide to check why your phone just buzzed...and you're back to square one.
According to the National Sleep Foundation, most adults should aim to get between seven and nine hours of sleep every night. Many of us, including yours truly, usually don't get there.
If you want a fresh start in the new year, here are some tech tips and healthy habits that will help you catch more zzzzs (and get better at counting sheep) in 2019.
1. Set up a bedtime schedule and stick to it with Wind Down.
If you find yourself endlessly scrolling through social feeds or trying to finish just one more level of your favorite game late at night, Wind Down on your Android phone can help you take back control. Wind Down automatically turns on Do Not Disturb and makes your phone less interesting by turning everything grayscale to help you get to sleep at the time you want.
2. Set up Quiet Hours on YouTube.
Users on both iOS and Android devices can ask the YouTube app to silently send notifications to their phone during a specified time period each day. That means no more sounds or vibrations while you sleep. By default, all sounds and vibrations will be disabled between 10pm and 8am, but you can customize the start and end times to suit your schedule. And don't worry, updates from your favorite creators will still be right there for you when you wake up.
3. Lull yourself to sleep with soothing sounds.
While complete silence is crucial for some people, others prefer consistent ambient noise to help them get to sleep. If you say "OK Google, help me relax", the Google Assistant will randomly pick from more than 10 soothing sounds to quietly deliver you to the Land of Nod. You can also pick specific sounds by saying "play fireplace sounds" or "play white noise" once you work out which sounds work best for you.
4. Keep your phone out of reach, and out of mind.
5. Turn off your lights, and your Wi-Fi.
If you have trouble getting your kids to sleep, Google Wifi has family-friendly controls that allow you to schedule a regular Wi-Fi pause on your kids' devices. That way, your kids aren't sneakily playing online games under the covers. (And neither are you.)
6. Keep up with the #GetFitWithGoogle challenge.
With all this extra sleep, you'll have even more energy to spend on your other New Year resolutions like getting fit. For those following along at home from last week, here's an update on the #GetFitWithGoogle global challenge — a four-week-long competition to see which country's team of social influencers can earn the most Heart Points during January with Google Fit.
Congrats to Team Colombia for taking the lead on the global leaderboard after week 2!
Keep an eye on the #GetFitWithGoogle hashtag on Instagram and follow the teams below to follow their fitness journeys.
Don't forget to share your own Heart Points progress using #GetFitWithGoogle to help others like you stay motivated.