More controls and transparency for your selfies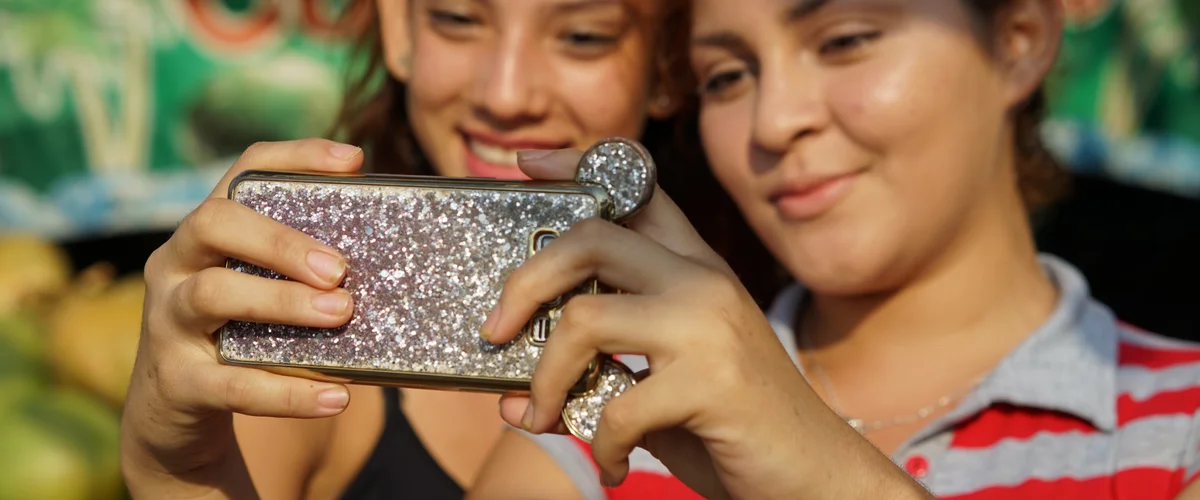 Since the dawn of the front-facing camera, and even before it, selfies have been a crucial way we express ourselves. So crucial, in fact, that more than 70 percent of photos taken on an Android device use the front-facing camera, and over 24 billion photos have been labeled as selfies in Google Photos. And of course, emojis, filters, stickers and captions have all become part of the fun, and help us show what we're feeling and thinking at any given moment. 
Filters have rapidly increased in popularity over the past few years. Many of us love to play around with filters and try different ones on our photos—but sometimes, filters are turned on by default in our photo apps without our knowing. 
We set out to better understand the effect filtered selfies might have on people's wellbeing—especially when filters are on by default. We conducted multiple studies and spoke with child and mental health experts from around the world, and found that when you're not aware that a camera or photo app has applied a filter, the photos can negatively impact mental wellbeing. These default filters can quietly set a beauty standard that some people compare themselves against.


Building guidelines on control, transparency and design language
To put our research into practice, we created a framework to build and design products that support your wellbeing as well as an intentional relationship with technology. These people-centered guidelines inform and respect your personal choices regarding face retouching and center around control, transparency and design language. This means you should get to choose if and when your appearance is changed in pictures.
These guidelines suggest that face retouching settings should be off by default so you choose  when you want to turn them on. If face retouching filters are on, this should be clearly indicated in the product experience. And when it's off, it should stay off. We've steered away from references to "beauty," by using iconography and language that is value-neutral, so you can decide what retouching means to you.
Bringing these principles to life
With Google's Pixel phones, we've begun to apply these design principles directly within the Camera app. Starting with the Pixel 4a, the new Pixel 4a (5G) and Pixel 5, face retouching options are available in the camera app, but turned off by default. In an upcoming update, you'll see value-free, descriptive icons and labels for face retouching options. And if you choose to use face retouching effects, you'll see more information about how each setting is applied and what changes it makes to your image.
Meaningful change takes collective effort, across a broad ecosystem of apps and devices. Our partners have shared customer feedback that echoes what we heard in our research, and we've shared our insights and design framework with them as they continue to find ways to update their product experiences as well. 
An app that shares our beliefs is Snapchat. Their default camera experience is always unfiltered, and you have the option to opt-in to lenses. Lens Studio also uses value-neutral terms for its facial retouching feature, and is committed to continuing to make improvements in this area.
These are the first of many steps we're taking to support wellbeing and bring your voice into our design process.