A DJ's mission to tell Asian American stories, track by track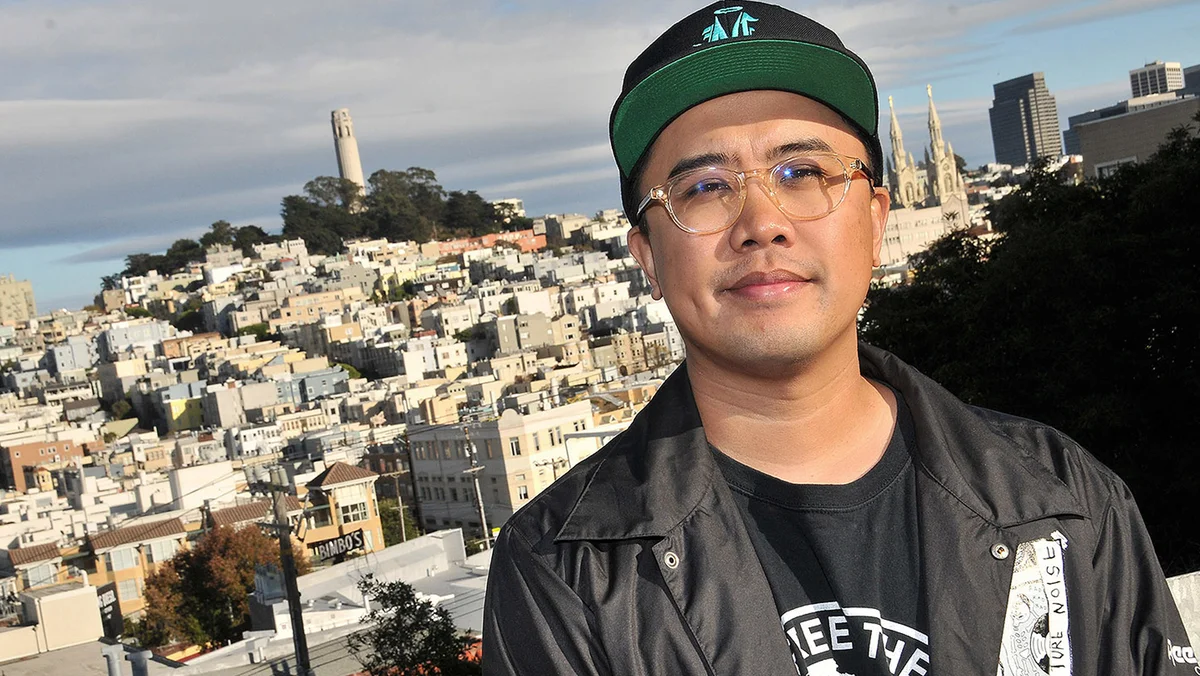 Photo by Sthanlee b. Mirador, 2017
As a Filipino American born and raised in the Bay Area, I was lucky to easily find people who looked like me. From historic neighborhoods like SOMA Pilipinas and Japantown to the Bay's deep roots in Black and Latinx culture, I found diversity in people, culture and food. 
I saw fewer people who looked like me in mainstream media like TV shows, magazines or music videos. How could I be surrounded by so much diversity, especially within my own Asian American community, that wasn't reflected in the shows I watched or my favorite songs? Where was our story?
Fortunately, today looks different. I've seen Filipino artists go platinum, reach millions of YouTube views and become household names.Still, there are so many Asian American stories unheard and undiscovered. I'm still searching for storytellers who look like me, and stories that sound like mine.
Richie, who also goes by his DJ name TRAKTIVIST, knows what I'm talking about. Richie is a Filipino American Bay Area native like myself.  "I was born in Daly City, grew up as a DJ, and joined a mobile DJ crew around the time when there was a scene for Filipino DJs," he says proudly. Daly City is nine miles south of San Francisco and nearly 58% of its population identifies as Asian.  
"As a DJ you realize you play so much stuff that's on the radio," he says. "But at some point you realize there's so much music coming out of our community. Why am I not playing that? Why am I not looking for that?"  
The Asian American community has faced erasure from popular American narratives and history, and are largely absent from mainstream American media. Partly because of this, Asians in America are seen as a monolith. "When I grew up, being Asian wasn't something that most of us were told to be proud of," Richie says. 
This is why Richie spent over a year building TRAKTIVIST.com, a discovery platform dedicated to helping people find music made by Asian North Americans. TRAKTIVIST.com's catalog also allows people to search for music by filtering ethnicity, instrument, genre and playlists. 
"I was trying to figure out who's who and where do they exist? [It starts with] who you know, who people know, but after that, I had to turn to the internet. It was a search." Richie used Google tools, starting with Search, to find and compile artists. While it was easier to find current musicians, it was challenging to find Asian American artists from the past. He dove deep into archives of forums, blogs, social media, websites and YouTube to find artists and their stories. 
Through Google Search, Richie and his TRAKTIVIST.com team have discovered over 1,500 Asian American artists across numerous decades and genres, and continue to use Google tools to search for the undiscovered. 
Richie is committed to surfacing overlooked or forgotten stories. He recently published "Grammy Firsts," a collection celebrating Asian American firsts of the awards show. And with Asian American Pacific Islander Heritage month approaching, we asked Richie to create a playlist celebrating the diversity of Asian American stories and artists — which he graciously did. 
Talking to Richie, I find myself coming back to a word that we center the Filipino Googler Network, an employee resource group, around: kapamilya, or belonging. Through music, I hope we can find kapamilya, be able to see one another, find ourselves and have our stories be heard. 
With the recent rise in anti-Asian sentiment and violence in America, Richie has found the music he's discovering to be a source of healing. "When we think about our communities and what we go through…" Richie says, "...whether through film, TV poetry, music, any art form, all of it matters. My job is to make sure these stories get broadcast and receive as much attention as possible."