8 ways Google products can help you celebrate the Asian community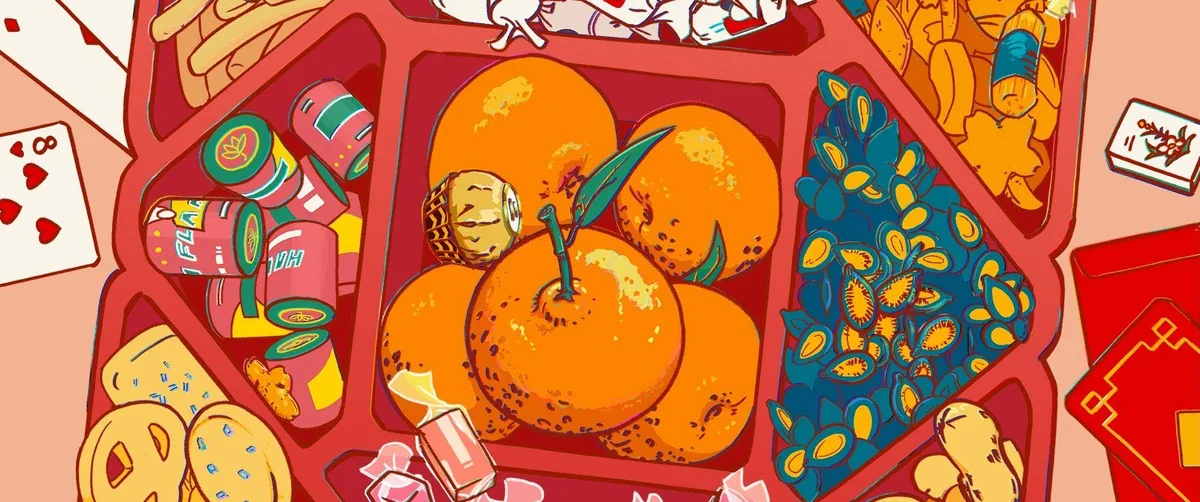 The Snack Console by Cori Huang, from the Welcome to Chinatown collection on Google Arts & Culture.
May is Asian Pacific American Heritage Month (APAHM) in Canada and the United States, a time to celebrate the contributions and achievements of Asian and Pacific Islanders (APIs) worldwide. In 2023, searches for "Asian culture" reached a 10-year high in the U.S., as interest and awareness for the API community continues to grow. Our teams from products like Google Arts & Culture, YouTube and Chrome work with community leaders and content creators to celebrate the rich history and culture of the API community. Here's how you can use Google products to honor and celebrate Asian and Pacific Islander culture.
2. Explore new apps, books and games
Google Play is also launching its APAHM campaign for the month of May that highlights apps, books and games created by Asian American developers and authors. Content includes curated collections, an interview with Dr. Andrew Ng, co-founder of Coursera, and guest editorial from authors Nghi Vo and Andrea Stewart and gamers Antony Chen and SugarStar.
This year's campaign highlights API voices and features original artwork that incorporates patterns and photographic elements that evoke the many different rich and vibrant Asian and Pacific Islander cultures.
3. Listen to reflections from the API community
You can tap into voices directly from the API community by saying, "Hey Google, Happy Asian Pacific American Heritage Month" to your Google Assistant to hear people celebrate and reflect on family, food, culture and more.
Showing the fashion sense of young Asians
This illustration captures the spirit of a line of Korean folk drummers. The drummers are diasporic Koreans from different walks of life, playing together to be in touch with the grounding power of their ancestors.

Just as you might add highlights to your new hairstyle, this piece adds pop elements to traditional art

Trà means "tea" in Vietnamese. This piece depicts tea time, where stories and laughs are shared. The snack featured is coconut agar jelly cake (Thạch Dừa).

In this piece, blue leaves grow in many directions, while open palms that hold reflected faces look at one another. The piece signifies that it doesn't matter where we are; the opportunities to look within and grow are endless.

The world can feel so small and so big at the same time. Change your perspective, and the world will change with you!
Last year, the Pixel team worked with API artists to bring custom backgrounds to your Pixel phone. Created by visual artist Sarula Bao in the Curated Culture collection, you can simply add one of these designs to your phone by visiting wallpaper & style on your Pixel device.
In Solidarity - In difficult times, we look to each other and offer one another aid, support and protection. Illustrated by Sarula Bao.

In Community - By sharing our culture across our vastly diverse community, we connect and celebrate together. Illustrated by Sarula Bao.

In Strength - King of all beasts, the tiger represents our bravery. Illustrated by Sarula Bao.
5. Stream API media recommendations from Google TV
Throughout the month of May, Google TV will be spotlighting movies and TV shows with the tag "API Acclaim" in the Featured Carousel so you can hop in right from the home screen. Google TV will also feature a wide variety of anime titles in a designated collection to help you discover something new.
The Google TV anime collection includes popular titles from across your services
6. Find your new favorite content creator on YouTube
Starting in May, YouTube will be spotlighting Asian and Pacific American creators elevating culture and creativity in areas like beauty and vlogs to music and lifestyle. Channels to connect with throughout the month will include Ur Mom Ashley, VlogAfterCollege, Sean Does Magic, and more.
7. Learn more about search trends and rising API stars
And for the third year in a row, Google is partnering with Gold House on its annual A100 List , which is the definitive honor recognizing the 100 most impactful Asian and Pacific Islanders in culture over the past year. Our video celebrates these incredible honorees who have bridged generations, cultures and divides — and features a powerful poem performed by famed poet Rupi Kaur. Google will continue to amplify voices of the A100 honorees and highlight key trends via social and more throughout the month of May.
8. Celebrate the life and legacy of Corky Lee
For this year's annual Doodle in honor of APAHM, we're celebrating Chinese American photographer, journalist, and activist Corky Lee on May 5. Lee's photos recorded the diversity of the Asian Pacific American community often overlooked by mainstream media.
Google Doodle of Corky Lee
The Asian Googler Network's theme for APAHM this year is "Emerging Undivided." Through work with community groups and partners serving the API community, and directly with API creators across our platforms, we're excited to honor this theme all month long.