Belonging at Google in Europe, the Middle East and Africa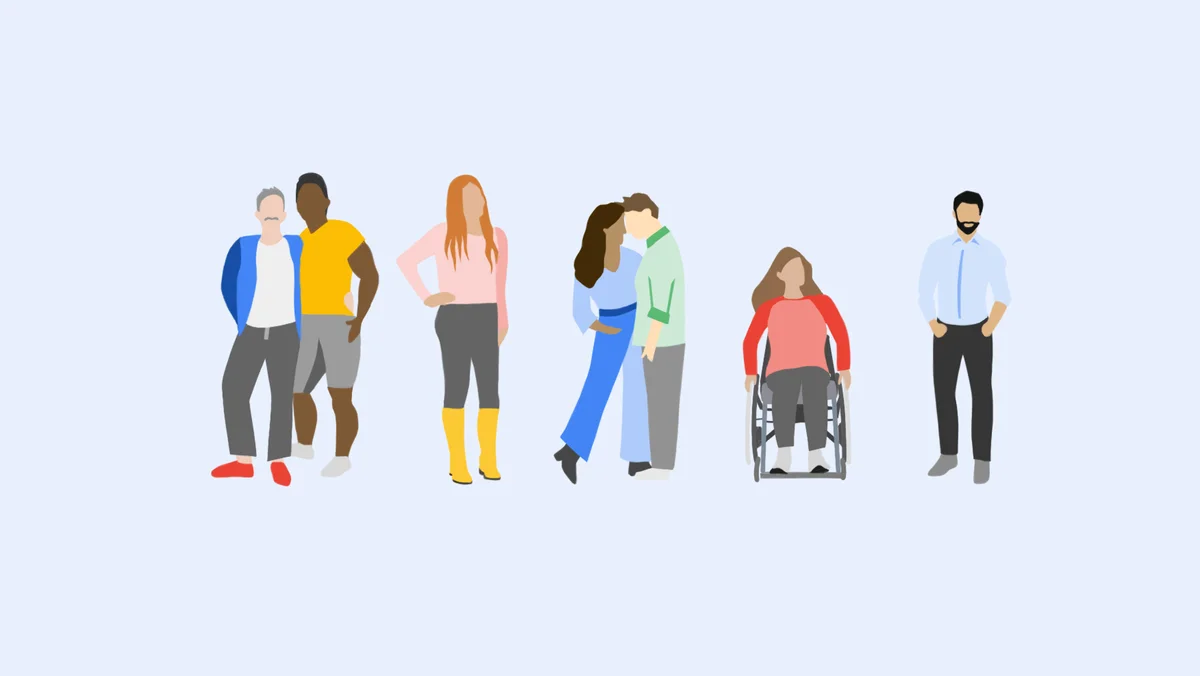 Building for everyone requires vision, and constant revision. Every product we create requires continually trying new things, examining data and learning from both our successes and failures to do better every day. Our work on Diversity, Equity and Inclusion (DEI) is no different. Google first published its Diversity Annual Report in 2014 and since then we've built on what we've learned to increasingly make Google a place that is truly for everyone. Last year, for the first time, the data in the report was broken down across Google's business regions. With this year's report we now have the opportunity to report on progress for the business region that encompasses Europe, the Middle East and Africa which we call EMEA.
I've led Google's DEI programs in EMEA since 2019. I'm often asked what DEI looks like in such a diverse region. How can one approach work from Paris to Lagos and from Milan to Tel Aviv? It's not simple, but we are committed to finding ways to make progress. Each country has different rules governing what data we can collect and what policies are permissible. Our DEI data isn't perfect, but it's essential for us to measure our progress as it helps keep us honest about where we are at and where we want to be.
Representation of women in EMEA
The data shows that we have increased the overall representation of women in our workforce from 32.7% to 33.8%. That might sound small, but in an organization the size of Google in EMEA (over 25,000 employees and interns) this represents a significant shift.
We continue to make progress in the hiring of women in EMEA with an overall increase of 14%. Specifically, women made up 28% of our tech hires, 49.2% of our non-tech hires and 47.1% of our Leadership hires. This is an increase year on year of 27% for non-tech and 64% for leadership hires with tech hires staying the same.
Our focus on increasing representation of women in leadership roles across EMEA is showing promising results. We saw a significant gain of 10% in the representation of women in leadership roles which now stands at 29.7%. It's good to see progress, but there is more to do here.
We know efforts to develop talent from under-represented groups need to start early. We have amplified our efforts to support gender equity in a number of countries in Africa, sponsoring and providing content for the Our Girls, Our Future conference for young women interested in the tech industry. Across Sub-Saharan Africa, we partnered with the Graca Machel Trust to provide digital skills training for more than 5,000 women entrepreneurs.
We also grew Mind the Gap, an initiative we started in Israel in 2008 that encourages women and girls to pursue STEM careers. Mind the Gap transitioned to a virtual platform at the beginning of the pandemic. In 2021, the program reached more than 60,000 students in Israel and expanded to Romania and Ghana.
Racial equity in EMEA
Last year, for the first time, we were able to report race data for our business region in the Diversity Annual Report, thanks to almost three quarters of Googlers in EMEA voluntarily providing this information.
We see White+* continue to account for the highest representation in EMEA (78.1% versus 80.4% last year). Representation of Asian+* Googlers shows the largest increase (from 10.9% to 12.1%), followed by MENA+* (from 7.3% to 7.8%), Black+* (from 2.8% to 3.2%), Latinx+ (from 3.8% to 3.9%) and Indigenous+ (no change at 0.3%).
Where we need to make better progress is in the speed at which things are changing. For example, there has been an increase in representation of MENA+ leaders (from 4.5% to 5.8%) and an increase in representation of Black+ leaders (from 3.3% to 3.8%) across EMEA - but we need to see more progress here. And representation for all racial categories except Black+ and White+ are lower in leadership than in the overall population.
Growing leadership is one of the key planks of our racial equity plans in EMEA. Here's how we're focusing our efforts:
In recruiting: In 2021, we set an aspiration to double the number of Black+ directors by 2023. Additionally, we aim to drive Black+ representation at all levels across our talent engagement, outreach initiatives and inclusive hiring commitments.
Baseline data: Where legally permissible, we have started to collect application data to help understand the representation of our candidates.
Nurturing talent: We relaunched Elevate+, a six-month-long EMEA specific program that offers one-on-one mentorship and coaching to Black+ employees. To date, nearly 200 Googlers have participated in this program.
Educating majority groups: We continue to engage Googlers through comprehensive anti-racism and racial equity education, such as trainings and our speaker series on racial justice. We also have a thriving community of allyship groups across EMEA.
It's not just about supporting racial equity in our workforce — it's also important to support the wider community. Black founders in EMEA received $63 million in 'follow-on' funding after they participated in our Black Founders Fund, with 95% of participants reporting a positive impact on their startup's ability to fundraise. We announced a second fund earlier this year.
Disability in EMEA
Our recruiting teams and local HR teams work closely with our Disability Alliance group to progress our commitments to communities with disabilities, ensuring that our hiring process is accessible and our culture and managers are prepared to support and lead Googlers with disabilities.
Our talent engagement team in EMEA hosted its first ever Disability Conference (DisCo for short) for nearly 2000 students, new graduates and industry professionals with disabilities. The conference created a space for people with disabilities and allies to connect and engage with each other and Google.
We're also fostering new connections with disability communities around the globe. Last year, our London, Dublin, Munich, Zurich, Wroclaw and Nairobi offices celebrated #PurpleLightUp, a global campaign that celebrates every employee with a disability around the world. Leaders from each office also held conversations with our employee resource group (ERG) for Googlers with disabilities.
LGBTQ+ representation in EMEA
We have incredibly active Pride and Trans employee resource groups at Google. These groups play a critical role in promoting belonging and inclusion within the LGBTQ+ community - from creating thoughtful programming for Trans Awareness week to leading Pride events activations across 26 countries, from Poland to South Africa.
Google is also a founding member of We Are Open, an alliance of businesses and other organizations in Hungary that promotes diversity and inclusion at the workplace, focusing on LGBTQ+ inclusion. In line with Google's vision to be helpful for all, including our LGBTQ+ communities and its allies, we were excited to partner with Open for Business in creating a report on LGBTQ+ inclusion in Central and Eastern Europe that was released last year.
In addition, to aid small business recovery during the pandemic, we launched a global campaign to help support and celebrate LGBTQ+ friendly spaces - from a LGBTQ+ bookstore in Sweden, to Rainbow Square in Copenhagen. Google also officially supported the Ja Für Alle campaign in the referendum for Equal Marriage rights in Switzerland.
In conclusion
It's up to every one of us to contribute to building a more inclusive, equitable, and representative workplace, region and world where everyone feels they belong. We have a responsibility to relentlessly represent and support the rich diversity of talent in our region and to make Google a place where everyone can thrive. This work is not a one-off effort. It requires thoughtful and committed, ongoing systemic action. Only by committing to doing this work together can we make meaningful and long lasting change.
If you'd like to find out more, please take a look at this year's Diversity Annual Report.