Lifting our voices for Black History Month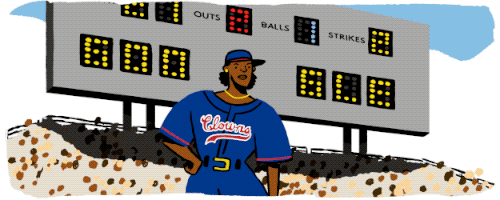 Black History Month marks a special time each year when we celebrate the achievements and contributions of Black Americans, reflect on the trials and tribulations we've overcome and set our sights on making progress on the work that still lies ahead.
I've been fortunate to call the Washington, D.C. metro area home for most of my life. I grew up in a little town in Montgomery County, Maryland, went to state school for college, graduated from Howard University School of Law and taught fifth grade at a school in Anacostia. If it weren't for my connection to these culturally rich and complex communities, I wouldn't be who I am today. It was these lived experiences that inspired me to pursue a career at the intersection of technology and social justice, and I'm honored to do that work everyday here at Google.
As I reflect on my time at Howard, I am both grateful and constantly reminded of the challenges and inequities Historically Black Colleges and Universities (HBCUs) continue to face. This especially rings true in light of the deeply concerning threats made against the safety and security of several HBCU campuses across the U.S. over the last few weeks. But Google understands the immense talent and creativity these institutions help foster and want to ensure they continue to thrive for generations to come.
In that spirit, we're announcing a new $6 million investment in The Thurgood Marshall College Fund (TMCF) and United Negro College Fund (UNCF), building on the momentum of our $50 million grant to 10 HBCUs last year. The unrestricted funding will support scholarships, faculty programs, research grants and curriculum development for their HBCU networks. We'll also be giving $250,000 in donated search ads to UNCF, which will provide additional support to raise funds for college scholarships and further promote HBCUs.
We know there's still more work to be done to ensure tech's workforce better represents the communities that use our products every day. Together with organizations like TMCF, UNCF, NAACP and the National Urban League, we're eager to continue finding more ways to provide the tools, resources and opportunities necessary to make that goal a reality.
Supporting Black business owners and entrepreneurs
Black business owners and entrepreneurs are navigating uncharted territory with the compounding effects of the pandemic, supply chain disruptions and inflation. So whether it's finding new ways to engage customers online or securing that much-needed round of funding, Google wants to be a resource for this community of business leaders.
Last week, Grow with Google began the statewide expansion of its Digital Coaches program, which provides digital skills training to help Black and Latino small businesses reach new customers and grow. Since 2017, Digital Coaches in 20 cities have helped train more than 100,000 business owners, and they will now offer training across their states to equip more Black-and Latino-owned businesses with digital skills.
In addition to this expanded training, Grow with Google and the U.S. Black Chambers, Inc. will host their second National Black-Owned Business Summit on Thursday, February 24, providing virtual trainings and guest speakers for 2,500+ Black businesses across the country. The trainings will focus on how to create a search-friendly website and how to reach more customers with Google Ads. Attendees will also have access to sign up for a limited number of one-on-one coaching sessions from Googlers. Business owners can register for the summit at g.co/grow/BlackOwnedSummit.
We're also kicking off our third round of investments to the Google for Startups Black Founders Fund in the U.S., with another $5 million in funding. Over the last two years, we've welcomed 126 Black founders into our network and provided $10 million in non-dilutive funding, meaning founders do not give up any ownership in their company in exchange for funding. We've also expanded the Black Founders Fund globally to support founders from Brazil, Africa and Europe. In total, Black Founders Fund recipients have gone on to raise over $137 million in additional capital from outside investors as a result of the $16 million in non-dilutive funding.
Amplifying Black music, art and culture
Throughout the month of February, we'll be spotlighting Black culture across our products and platforms, showcasing the trendsetters, history-makers and innovators that inspire us every day.
As part of our ongoing commitment to supporting underrepresented voices in entertainment, we recently partnered with Raedio to support its new Raedio Creators Program. Two emerging women artists and two composers will receive funding and other resources to create their own music, while retaining full ownership of their work. Submissions open on February 15 and recipients will be announced in March. And today, we announced a partnership with Motown Records where we'll support its Motown Records Creator Program to provide an emerging women content creator an immersive, five-month fellowship assisting the label's women executives and artists. Applications are open now through March 8.
We'll also launch a series of music playlists in the YouTube Music app. This week's playlist, titled "Lifting Voices…Strong," celebrates voices in Black culture and history featuring Kendrick Lamar, Angela Davis and Beyoncé, among others.
Our Google Arts & Culture partners are releasing new content this month, bringing together local and global voices. Projects range from the Black legends of Detroit's rock and roll scene shared by the The Carr Center to international artists from the Haiti Film Institute, as well as works created by artist Sonya Clark that showcase the power of the African Diaspora with help from the National Museum of Women in the Arts. With these new exhibits, our dedicated Black History Month hub now has over 11,850 images, artifacts, videos and stories from more than 85 global partners.
If you'd like to grow your knowledge about historical figures and key events, simply ask your Google Assistant "Hey Google, what happened today in Black history?" to get a daily dose of facts adapted from the Black Heritage Day Calendar created by author, lecturer and civil rights activist Dr. Carl Mack.
And if you haven't seen it already, today's Google Doodle pays homage to Toni Stone, the first woman and woman of color in history to play professional baseball in a men's major baseball league. Guest artist Monique Wray's animated illustration brings Stone's legacy to life for new generations. She draws inspiration from baseball action photography while incorporating Stone's sense of humor and signature curly hair. Monique also worked with us to redesign the YouTube logo on the homepage, alongside illustrator Sabrena Khadija, to celebrate the #YouTubeBlack creators and artists who are shaping and shifting culture.
There's a lot of other great Black History Month content to explore throughout the month. That includes Google TV programming with TV, movie and music recommendations featuring Black voices from around the world and a special spotlight on Black women who have made a mark on culture. We'll also be spotlighting some of the latest apps created by Black developers on Google Play, as well as a month-long video series highlighting Black Women in Tech as part of our Women Techmakers initiative. And for all the Pixel users out there, be sure to download the curated wallpapers from visual artist Aurélia Durand to help give your phone some added style.
Pixel's Black History Month wallpapers created by illustrator Aurélia Durand, whose work celebrates Afro-descendants everywhere. Durand shows us that creativity is emerging around us; it's a fusion of ideas and spontaneity.

Durand shows us that community elevates voices, brings everyone closer to each other and makes people's lives spark.

Durand shows us that music invites us to share a moment of joy, movement and energy.
Head over to g.co/blackhistorymonth2022 to stay up to date on all this and more during the month of February. And while Black History Month is officially celebrated for one month, the unsung heroes and historical contributions of Black Americans deserve to be celebrated each and every day.