A VR series about women with the "courage to question"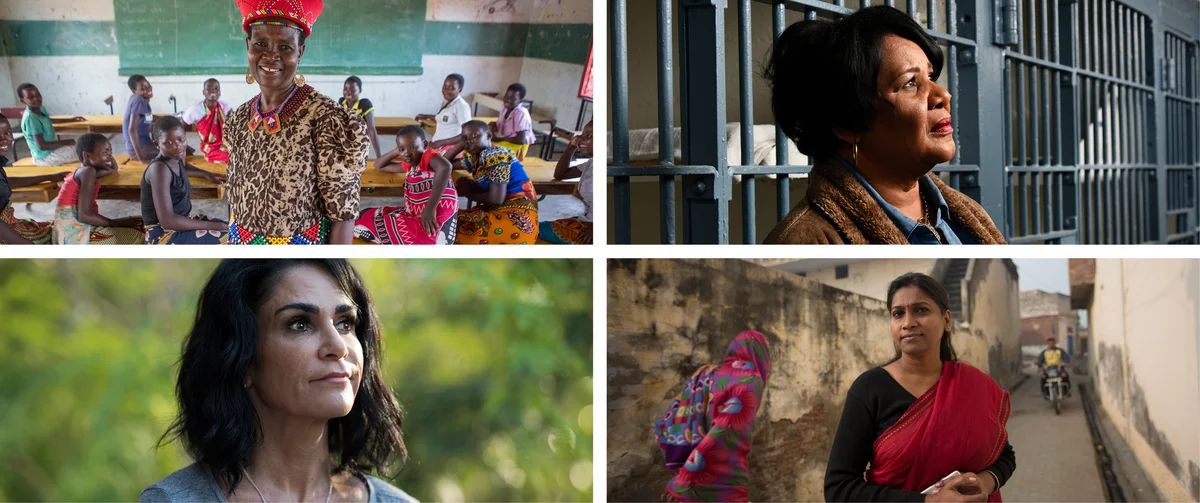 Many of us who fight for women's rights have the privilege of knowing mighty women and girls. They are the courageous ones--those who insist on and fight for a future where women and girls are free from violence and can live out their full potential. Most of these women's rights defenders are not widely known, yet work tirelessly at grave risk to themselves and their families. But they are dogged. They are fearless. They are unbowed. They are leaders. And on this International Women's Day, we celebrate them, and the impact that women have had all around the world.
Along with UN Women, and the civil society organizations Vital Voices and Global Fund for Women, we identified four women's rights defenders who are building movements against mass incarceration, human trafficking, child marriage and sexual violence. Their stories are the stories of our virtual reality series, "Courage to Question."

Now pardoned and free after 21 years of confinement, Alice Johnson discusses her wrenching experience as a mother behind bars, the impact of mass incarceration on women, and why she fights for the women she left behind.
Lydia Cacho shares her experience as a Mexican journalist, author, and human rights activist who, despite receiving multiple threats to her safety and life over the years, fights tirelessly to tell the stories of women and girls who have been trafficked.
Asha Kowtal—General Secretary of the Dalit Women's Rights movement in India—walks us through a day in the life of Dalit women. Formerly known as "untouchables," they're members of the lowest caste in India and are fighting back against systems of oppression. 
Chief Theresa Kachindamoto of the Dedza District in the central region of Malawi shares the story of her upbringing, the practice of child marriage in her country, and her fight to eradicate it. 
Captured by an all-female crew in VR180, these films make you feel like you're actually there with these brave women, who are remaking a world that allows women and girls to be free and equal. The films are best viewed in a VR headset like Cardboard, but you can also view them on YouTube with your phone or desktop.
As a human rights lawyer, I know that so often human rights organizations receive the scraps of new technology. "Courage to Question" gives these four amazing women a platform to tell their stories and advance their human rights work.
We'll be premiering these videos at the United Nations today for the opening ceremony of International Women's Day. This kicks off an ongoing discussion around digital rights as women's rights, and gender inclusion and equity in the context of tech. We'll also be sharing that Google has signed the Women's Empowerment Principles, which have been developed by the United Nations Global Compact and UN Women to help organizations advance and empower women in the workplace and beyond. These principles build on our ongoing commitment to a diverse and inclusive workplace for all, as well as support for education and economic opportunity for women globally.
In honor of all that has been fought for and hard-won—and all that is still left to do—we give thanks to these four women, and the many others, on whose shoulders we stand, and whose work we are grateful for.