Get to know our Women Techmakers Ambassadors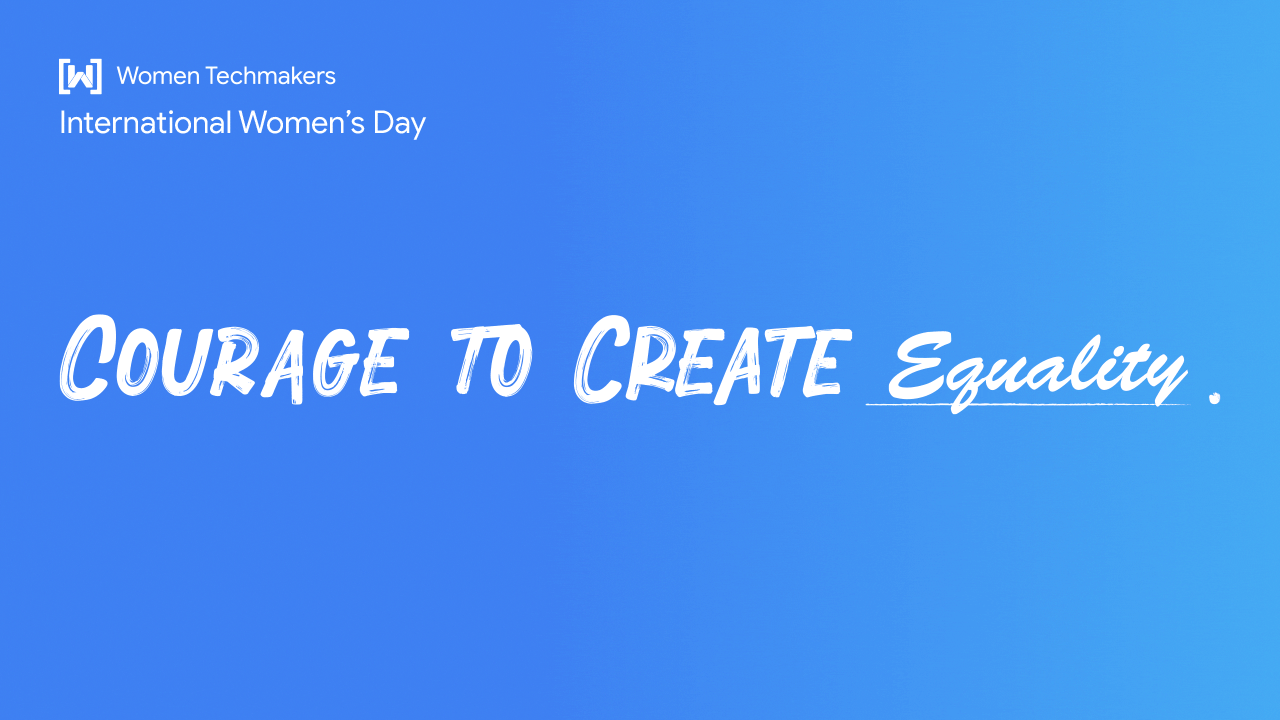 Last March, Google's Women Techmakers (WTM) community was preparing for International Women's Day with hundreds of in-person events all across the globe. But as COVID-19 spread and people everywhere went into lockdown, WTM Ambassadors had to change their plans.
Fast forward a year later, our community is preparing for International Women's Day (IWD) events again — this time, going virtual from the get-go. 
2021 marks the ninth year the Women Techmakers global community has celebrated IWD by hosting events to educate, connect and inspire hundreds of thousands of women in technology. This year, Ambassadors are hosting events around the theme #CouragetoCreate. #CouragetoCreate means having the strength to deal with adversity and the passion to make extraordinary things. 
In preparation for IWD and the various virtual events, I spoke with several of the WTM Ambassadors about their role models, planning online events and what sessions they're looking forward to.
Shilpa is a data scientist from Bathinda, Punjab (India). She's been a WTM Ambassador for three years.

Diana is from Durham, N.C., and she's the founder of Eulerr. She's been a WTM Ambassador for seven years.

Merve is a freelance illustrator from Eskisehir, Turkey. She's been a WTM Ambassador for three years.

Priya is a student from Ranchi, India. She's been a WTM Ambassador for two years.




Hasenat is from the Balkh province of Afghanistan. She's finishing up her Computer Science degree and has been a WTM Ambassador for for two years.



Who's an inspirational woman in your life, or someone you look up to?
Shilpa: My mom is someone I look up to. She always gave me courage and strength to face  challenges. She's always been there for me and is a guiding force in my life. I am who I am because of her.
Diana: I would say WTM ambassador Stacy Devino. She's a positive influence on so many and definitely a role model to me. She's not only one of the smartest people I've ever met but also someone with a big heart. She's community driven and she really cares about others. 
Hasnet: You might expect to hear the name of a famous person, but my mother is the most inspiring person in my life. She isn't famous but she sacrificed so much for her family. She inspires and pushes me.
What's the hardest part about planning online-only events?
Merve: You don't get that face-to-face communication. Attendees can see us and see our body language and get to know us, but we usually only see their comments on chat. 
Diana: Making sure our community has accessible tools that aren't distracting or more it difficult for them to access our events. 
What about the best part?
Priya: The best part of online events is virtually meeting a lot of brilliant, like-minded people and making good networking.
Diana: We can reach and connect to far corners of the world, which would otherwise be impossible in person.
In the spirit of #CouragetoCreate, what project are you working on right now?
Shilpa: I'm working on an e-learning chatbot  focused on helping students and teachers.
Hasenat: I'm part of a team working on a project that  creates  timetables for schools and universities so teachers and  administrations can coordinate better.
Diana: I'm working on an open source notification app for diabetic patients — it's actually already online. The idea is to notify relatives or friends of diabetics — like me! — when someone's insulin levels are dangerous. I don't want anyone with diabetes to feel like they are helpless.
What session are you most excited for? 
Priya: The session on deploying Machine Learning models on Cloud and a session on API integration definitely interest me  most.
Diana: All of them! There's so much I'm looking forward to learning! 
What does IWD mean to you?
Priya: IWD is a joyride! It motivates more women to come forward to speak about their journeys, and for others to find their own paths to success.
Hasenat: This day reminds everyone that women have extraordinary power and are remarkable and respected. It's a day to reflect on the work that remains: Many women continue to be unheard and don't have the opportunity to speak out. 
Merve: It's a day for women in tech, and women everywhere, to congratulate ourselves. And it's a chance to give courage to more women who want to enter this beautiful, limitless area.


You can join our IWD events virtually from anywhere in the world. Take a session with Women Techmakers in your area, or check out a keynote from a speaker somewhere across the globe. We hope you'll join us from wherever you are.