Taking pride in our businesses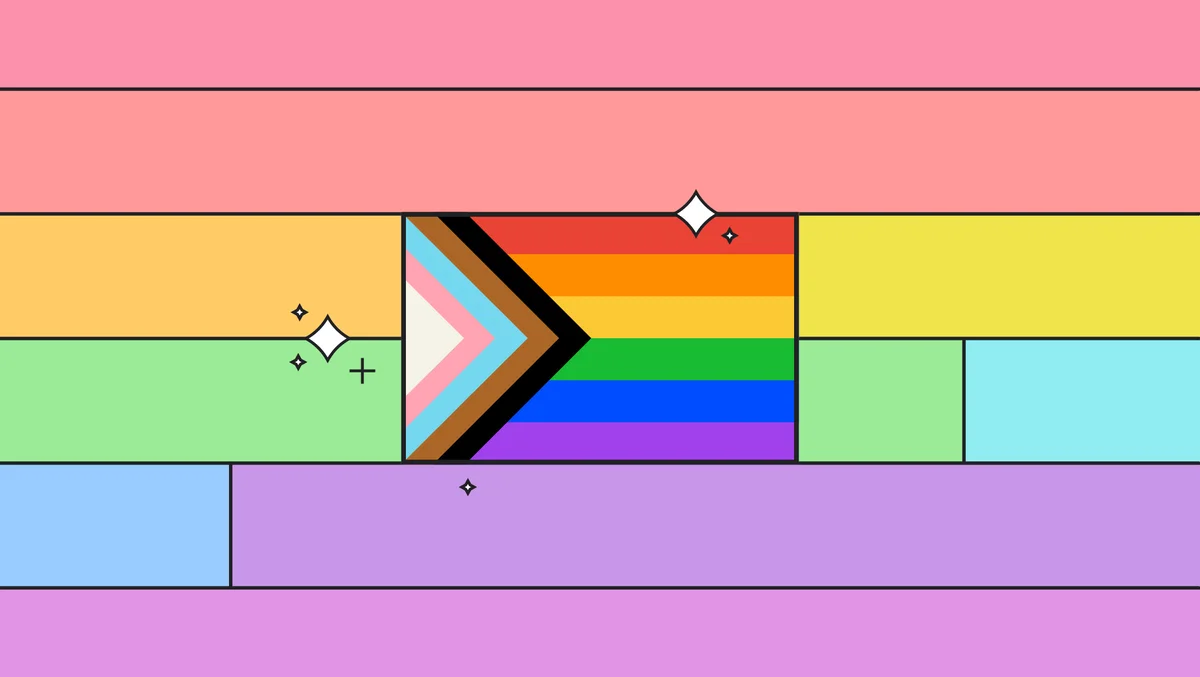 A couple of years ago, my partner and I moved to Kentucky, not knowing anyone in the state. Before moving, I extensively researched local websites and online magazines, trying to understand the neighborhoods and get a sense of the community. Somewhere along the way I found Lussi Brown Coffee Bar, a local business run by by a queer woman. Not knowing whether I'd get a response, I eagerly reached out through email, asking questions to get a sense of the community. To my delight, the owner, Sarah Brown (she/they), quickly responded and provided an overview of the rich history of the LGBTQ+ community in Lexington. And of course, she shared recommendations of some of their favorite LGBTQ+ owned businesses in the state too!
As we moved into town, Sarah and their girlfriend welcomed us with open arms, very much making the community immediately feel like home. And our physical home brought that same love, too. Unintentionally, we rented an apartment on a short street filled with LGBTQ+ folks from their 20s through their 70s — in fact, our neighbors called it Kentucky's "Barbary Lane," a nod to the tight knit, beloved street of LGBTQ+ folks in Armistead Maupin's novel "Tales of the City."
Owner Sarah Brown (she/they) outside of their coffee shop, Lussi Brown
With that same spirit, we want to make it easier for others to find LGBTQ+ owned businesses in their own community. Starting today, merchants in the U.S. with a verified Business Profile on Google can add an LGBTQ+ owned attribute to their profile, making it easier for customers to find and support them through Search and Maps. This new offering joins the Black-owned, Latino-owned, veteran-owned and women-owned business attributes we already offer, and is yet another way people can support diverse businesses.

This builds on our previous work with the globally available LGBTQ+ friendly and transgender safespace attributes, and offers a more objective attribute that only businesses can add to their profiles.
The LGBTQ+ community represents nearly 8% of the total adult American population, with 20% of Gen Z identifying as a member of the community. As the number of LGBTQ+ individuals increase, so does our presence and prominence in our communities. In fact, there are 1.4 million LGBTQ-run companies in the U.S. Over the past decade, Google has partnered with the National LGBT Chamber of Commerce (NGLCC) and 30 local affiliate chambers to support and grow LGBTQ+ owned businesses and organizations. NGLCC certified businesses generate over $1.7 trillion in economic impact and help create jobs nationwide. To date, Grow with Google's partnership with the NGLCC has helped thousands of LGBTQ+ owned businesses grow their digital skills and thrive online.
As we celebrate Pride, it's important to remember visibility and representation are critical, all year round. A flag in the window of a small business has the power to bring queer folks together, to celebrate our joy, honor our history, and fight for our diverse community. It's our hope that this attribute will allow business owners to celebrate their identity and community with the world.