Making progress on diversity and inclusion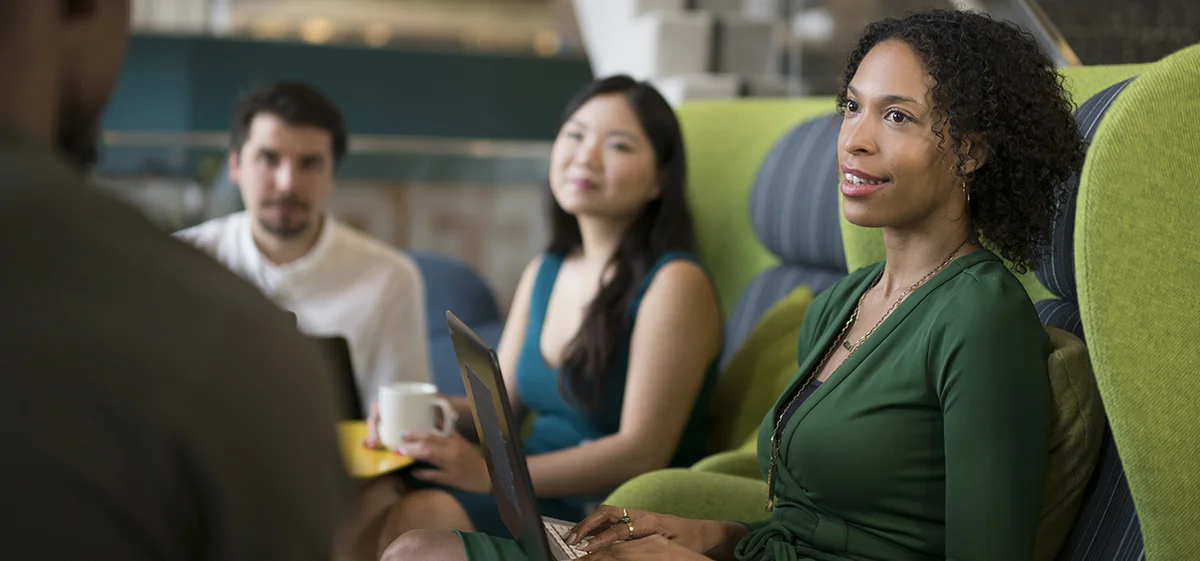 Since 2014, when we first released data on Google's racial and gender makeup, we've taken steps to create a more diverse and inclusive workforce. Our employees, products and business depend on us getting this right. To push our work forward, we're thrilled that Danielle Brown will be joining Google as our new Vice President of Diversity. She'll start in July, and comes with the deep conviction that Google provides a platform where she and the team can make a real impact internally and across the tech industry.
Danielle joins us from Intel, where she was VP and Chief Diversity & Inclusion Officer for the past several years and, most recently, Group Chief Human Resources Officer. There she developed ambitious goals and initiatives that helped Intel increase its gender and racial diversity in its workforce and executive ranks.

At Google, Danielle will be responsible for managing our diversity and inclusion strategy, partnering with our senior executives on this vital work. While we've made progress in recent years for both women and people of color, there are areas for improvement across the board—in terms of our hiring, our promotion and retention, our commitments, our working environment, and how we measure success or failure.  Danielle will look at our efforts in all these areas afresh and I'm excited to work with her.

Google's updated workforce representation data shows that overall women make up 31 percent of our employees. In the past three years, women in tech roles have grown from 17 percent to 20 percent (from 19 percent to 20 percent over the last year) and women in leadership roles have grown from 21 percent to 25 percent (from 24 percent to 25 percent over the last year).

In the same period, our Black non-tech population has grown from 2 percent to 5 percent (from 4 percent to 5 percent over the last year). And in the past year, Hispanic Googlers have grown from 3 percent to 4 percent of our employees.

Overall gender and racial representation at Google.
But clearly, there is much more to do.

Black Googlers still make up only 1 percent of our technical workforce, and we're working to change that. Sponsored by Google vice president Bonita Stewart, we recently launched Howard West, a three-month engineering residency on our campus for Howard University computer science majors. Our Google in Residence initiative, which embeds Google engineers at historically black colleges and universities (HBCUs), is continuing into its sixth year this fall.

Howard West students in their lounge at the Googleplex.
For all of our communities of color, we're working to make sure our culture is rewarding and welcoming through events, town halls, employee resource groups, and ensuring fairness in the promotion process. We know this is critical to making it safe for everyone to bring their best and most innovative ideas to the table. For example, the idea for our Really Blue Pixel came from Alberto Villarreal, the phone's creative lead and industrial design manager, who derived the color from the Mexico City of his youth. The phone was released in October and sold out within minutes. Alberto is part of a vibrant community of Hispanic Googlers, whose contributions are essential to our ability to reflect the world around us, especially here at our California HQ.
Alberto Villarreal with the Really Blue Pixel.
As with Blacks and Hispanics, hiring more female engineers—and empowering them to thrive—is a top priority. YouTube CEO Susan Wojcicki recently highlighted the industry-wide importance of women's support groups and personal commitments by senior leaders to advancing gender diversity. I completely agree; they are both essential in creating a supportive culture, and providing opportunities for women and people of color to grow their careers. Google's employee resource groups, including Women@Google and Google Women in Engineering, both of which are actively supported by senior executives and have thousands of members, regularly host summits, provide career development opportunities, and offer mentorship.
More than other industries, the technology sector is extremely open about its challenges in creating a diverse and inclusive workforce. We all welcome the conversation and the scrutiny; it helps us raise the bar in terms of this important work and our commitment to it. I'm thrilled to welcome Danielle to Google, because she shares both our values and our desire for action.

For more information, take a look at our updated representation data.