A new place for Black women in tech to tell their stories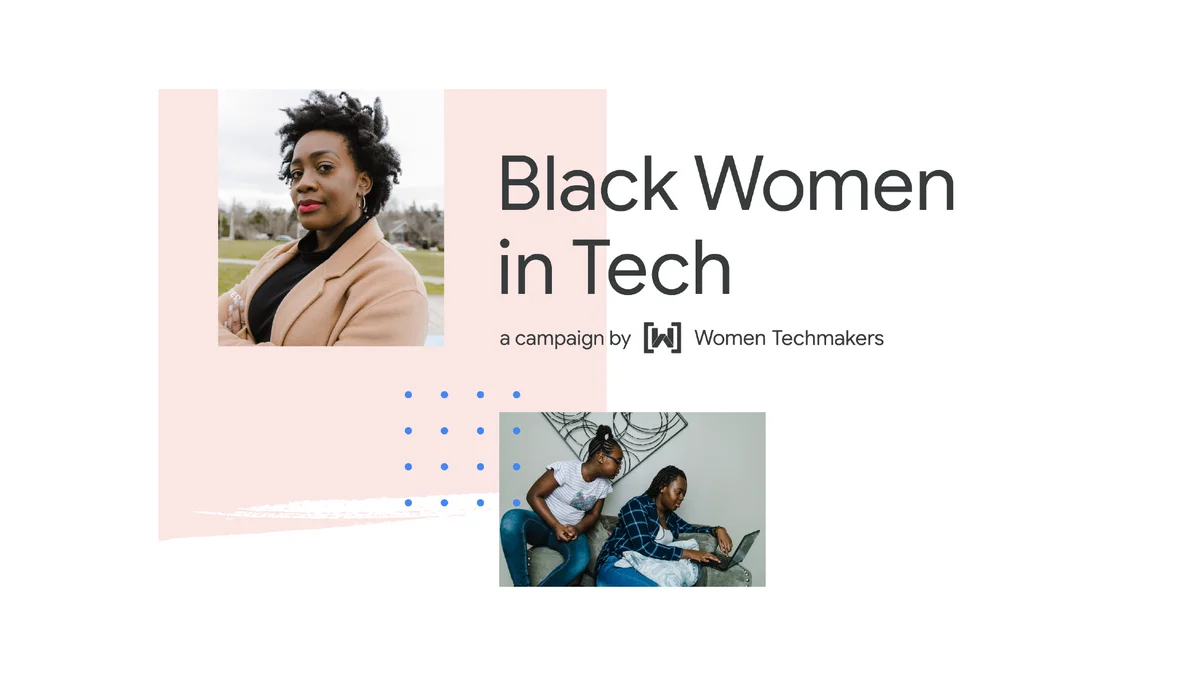 During the summer of 2020, people all over the world demanded an end to police brutality against Black people and for action to be taken in the way Black people are seen and treated. This was accompanied by an awakening in the tech industry as well: A recognition that the tech community should play a major role in addressing racial bias and equity.  
This is part of why Google's Women Techmakers decided to launch our Black Women In Tech storytelling campaign. 
Black women are underrepresented in the tech industry, and their contributions are not widely acknowledged and celebrated. The Black Women In Tech campaign will highlight the stories, experiences, and expertise of Black women in the American tech industry through things like community stories shared by Black women within and outside of Google.
We built this campaign by teaming up with Black illustrator Rachelle Baker, and Black stock photography company TONL. We also wanted to start a conversation about what "being in tech" means – and debunk the narrative that it only means you're a developer if you live in Silicon Valley. On the Black Women In Tech website, you'll find stories about program manager Yolanda Washington, a Bronx native, and Women Techmaker Madona Wambua based in Alabama. 
We also wanted to make sure that Black women interested in learning new skills could find the resources they needed. So we added a comprehensive list of the training resources Google provides for developers and founders.
Ultimately, we hope the campaign is an inspiration to the next generation of Black women considering a career in tech, and that Black women in the industry see themselves in these stories.
We know what equity should look like, but it takes the effort of everyone every day and at every step to achieve sustainable equity in the workplace.
To read the stories, discover the resources, and keep up with the campaign, visit the Black Women In Tech website.