How Nikiya Simpson found meaning in her work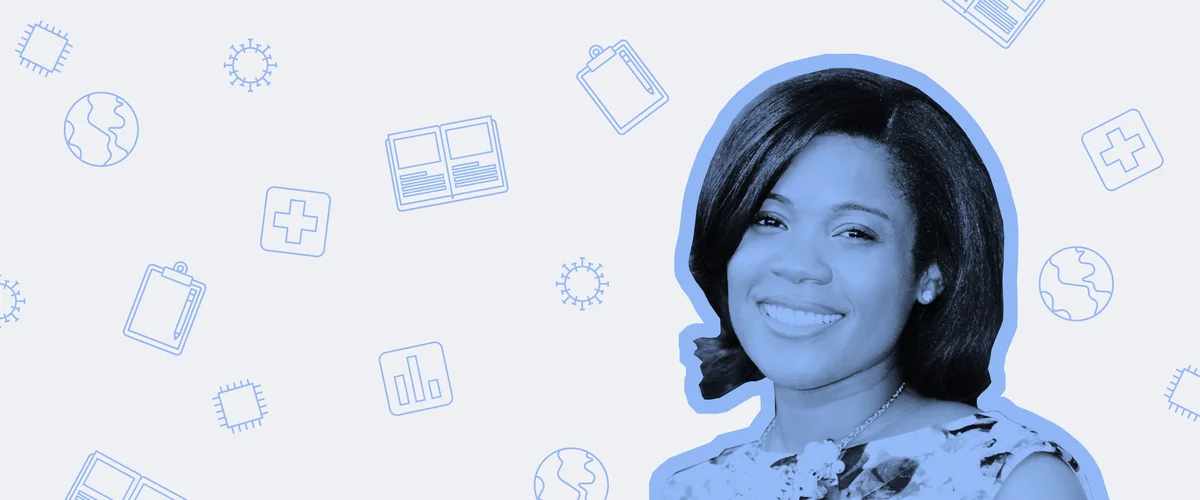 In 2009, Nikiya Simpson was dealing with burnout. She'd been working in data processing at a tech company for six years but recently found herself wanting "something more meaningful." "I felt like the long nights and weekends, the overtime and stress, didn't contribute to making anyone's life better," Nikiya says. "Especially my own." 
Nikiya decided to leave her job in tech and pivot toward a career in academic research, beginning work at the University of Arkansas Medical Sciences College of Public Health. "I built a web-based application that disseminated county-level health data for the state of Arkansas," she says. That led to more work creating systems for public health and institutional research. Today, she still supports that very first project, as well as works on creating new web and mobile applications focused on digital health and access for people in underserved areas. 
Nikiya is also a Women Techmakers Ambassador in her town of Little Rock, Arkansas. Women Techmakers is a Google-created community that works to promote the visibility and opportunities for women in tech. I recently caught up with Nikiya to learn more about her career in making public-facing tech applications, as well as how Women Techmakers has helped her find community. 
What do you get out of the Women Techmakers community?
I feel so empowered, included and supported as part of Women Techmakers. Everyone deserves to be valued and heard and to have access to opportunities that help us grow as developers or any industry. The group gives us amazing tools to be able to uplift women and support them in their careers. There's something about being part of a community that helps you when you feel like giving up; that encourages you to keep going.
Community organizing takes a lot of effort. It means reaching out to people who tell you "no" sometimes. Starting a community like this is an incredible experience in teaching, leadership, perseverance and organization. I learn a lot. Not just about tech, but also about people and how to figure out what the community needs. 
What inspired you to enter the public health space?
I want to be a technologist for social good. I get to work with students, epidemiologists, data scientists, researchers and clinicians with different areas of expertise and different areas of research and be a part of their amazing work. I believe the pandemic has shown us the importance of looking out for others. I'm hopeful that by combining my love for education, science and technology, I can be a part of making our community better.
What is the tech industry in Little Rock like?
There's a lot of opportunity for tech here, although many may not realize this at first. Major employers like Walmart, Sam's Club and Tyson Foods are located here. There's also a small tech community in the central area around Little Rock, as well as a few startups.
There are a lot of misconceptions about the tech industry. What do you wish more people knew?
Sometimes when we think about tech, we think about "big tech." I'm challenging myself and others to think about how we can use tech in traditionally non-tech spaces. I ask myself, how can we use tech to improve education, fair housing, healthcare? To reduce poverty, prejudice and racial injustice? 
Do you have any advice for other women in tech?
As a woman, it has been a lot to juggle a career, raise a family, pursue more education and take care of myself. My call to action is to show yourself some grace. Be kind to yourself, too. There are days when it's not all going to get done. You will probably drop a ball or two. It's OK.