Supporting our Asian community organizations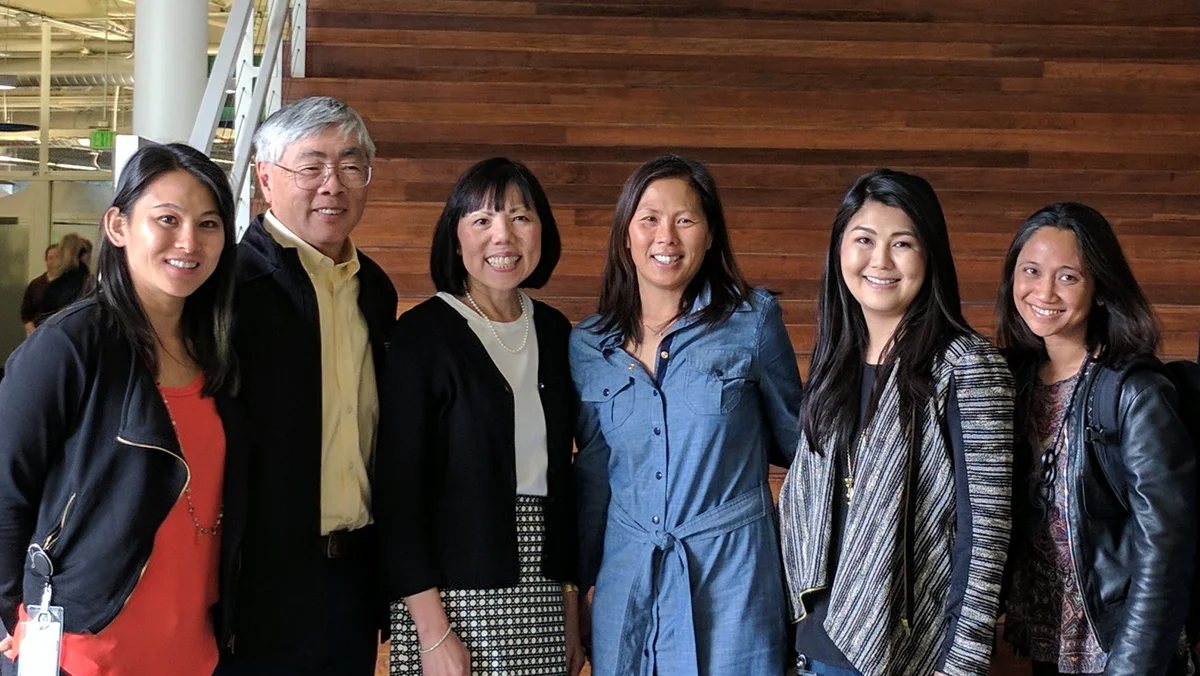 Growing up, I spent my grade school years in a community where my family and I — along with a Korean family and Filipino family — were the only Asians. While I had a great childhood, the realities of racism were always there — and to press on, I believed I had to work hard, keep my head down and stay in the background.
Now as VP of Audit in Google's Finance team and one of the executive sponsors for the Asian Googler Network employee resource group, I've learned how important it is to have safe, supportive spaces that can remind the Asian and Pacific Islander (API) community of the power of our voice. I get to use my own voice to connect API-owned or focused organizations with the incredible resources Google has to offer.
Last year, Google announced our efforts to help #StopAsianHate by supporting organizations leading the charge in creating safe and inclusive spaces for the API community. And today, we're continuing our commitments to support API-focused organizations with an additional $3.25 million in cash and in-kind contributions to help fight for safety, dignity and equity for the API community.
As a part of this recommitment, Google will donate Search advertising to Right To Be, Asian Pacific American Institute for Congressional Studies and Council of Korean Americans. These in-kind contributions will help these and other API organizations raise funds, share resources with community members and cultivate new allies and supporters. Google.org will also continue its funding of Asian Americans Advancing Justice (AAJC) to help them as they advance civil and human rights for Asian Americans.
But giving is only a small part of the equation for real impact. I sat down with Emily May, Co-Founder and Executive Director of Right To Be, to learn more about all the work they're leading to advance a more fair and equitable society and how partnership with companies like Google help them make lasting change in the world.
A spotlight on Right To Be: taking action, together
Right to Be is focused on building a world free of harassment, for all communities. During the COVID-19 pandemic, you expanded your training program to include addressing anti-Asian hate and xenophobia. Tell us about how this got started.
In March 2020 when the pandemic started, we quickly saw a significant rise in hate against the API community. We reached out to AAJC, and together asked, "what can we do to help?" We created and launched a 1-hour Bystander Intervention training in April 2020. Although we weren't sure what the response would be, the demand kept growing and our sessions were always full. In our two-year partnership with AAJC, we've trained 200,000 people!
That's incredible! What did you find most surprising or challenging in developing this training?
Understanding history was one of the most important things we did, and this is where AAJC was incredibly helpful. There's a common belief that Asian Americans are the model minority, do not face discrimination, and are running Silicon Valley. But Asian Americans have been consistently sidelined, especially through policy. Anti-Asian hate did not suddenly appear because of the pandemic; this is just the latest chapter in a long history.
And how do you build awareness of this training and your organization?
Word-of-mouth promotion is definitely a key channel for us. But having advertising funds like Google Ad Grants is just as important, because when you are dependent on word-of-mouth, you are also dependent on people who are connected through similar ideologies and communities. When you are trying to change the world, however, you need people from different spaces and communities to get involved and spread the word through their networks.
I have two young daughters and so much of our conversation today are topics I didn't expect I'd be having with them at a young age. A lot of what we discuss is reflective of the Bystander Intervention's trainings core principles, the 5Ds: Distract, Delegate, Document, Delay, and Direct. For those who haven't taken the training yet, can you tell us about the 5Ds?
My vision is that the 5Ds become the "stop, drop, and roll'' for this generation. My hope is that the 200,000 people who have taken our training addressing anti-Asian hate will now feel empowered to say, "That's not okay; I'm going to distract; or I'm going to delegate." using these core principles. If folks want to learn more, we share more about this in our free training and our new book that complements the training.
Right To Be's 5D's, the core principles to its bystander training program
Finally, what is one piece of advice that you'd like to give someone who wants to be an ally and help marginalized groups?
Listen. Don't commit to an outcome or your vision on how you think things should be. Let those who are most impacted take the lead, make the space for them to do that, and learn from them.