Supporting women in tech at GHC 16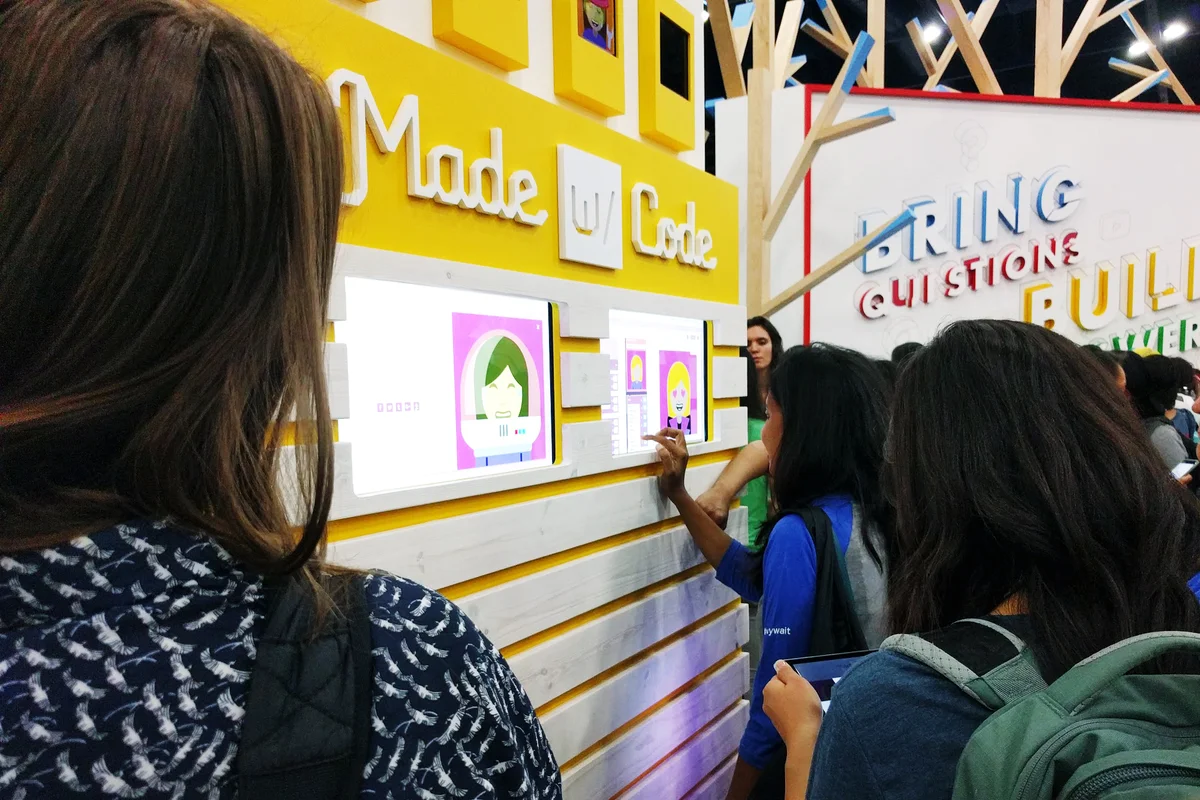 The 2016 Grace Hopper Celebration of Women in Computing (GHC) begins today, and we're thrilled to join the 15,000 women and allies convening in Houston for three days of learning, inspiration and community building. Thousands of women at Google are building tools and products that organize the world's information, help businesses get online and prosper, and forge connections across a growing digital community of 3.5 billion people. So it only makes sense that Google would be part of the world's largest gathering of women technologists. We see GHC as a critical way to connect women in tech and help clear hurdles to their professional development.
We know that there's much more work to do to help level the playing field — and that's why the mission of the Grace Hopper Celebration is so important. Just yesterday we reported new U.S. research from Gallup and Google that suggests girls are less likely than boys to be told by parents and teachers that they would be good at computer science. We also found that girls are less likely than boys to be aware of computer science learning opportunities outside of school.
We've worked hard to recruit and support amazing women leaders since the very beginning of Google, but we also want to support efforts to improve women's representation across the entire tech ecosystem. That's why we've been part of of GHC since 2004. For the past 12 years, we've also worked with the Anita Borg Institute (ABI), which produces GHC, to bring more women into computer science careers. Google's Alan Eustace is a founding member of the ABI Board of Trustees, and his friendship with Anita Borg herself gave rise to the Women Techmakers Scholars Program (formerly known as the Google Anita Borg Memorial Scholarship Program). To date, the program has awarded more than 1,000 scholarships globally, and we've been very happy to hire many of them to come work here.
If you're planning to attend the conference, don't be a stranger. If you see one of us sporting a Google T-shirt, we'd love to meet you. Stop by 
our booth
 (#1730), or come to 
one of our 25 presentations
. Some of the highlights include our VP of Engineering and Machine Learning Anna Patterson, who will deliver a keynote on entrepreneurism and receive the 
2016 ABI Excellence Award
; and Captain of Moonshots 
Astro Teller
, who will discuss how to embrace failure in the name of breakthrough. Follow us on 
Twitter
 for updates from the show floor and definitely visit our 
Careers site
 to find your place
 with us
.