Tech Exchange brings Black and Latinx students to Google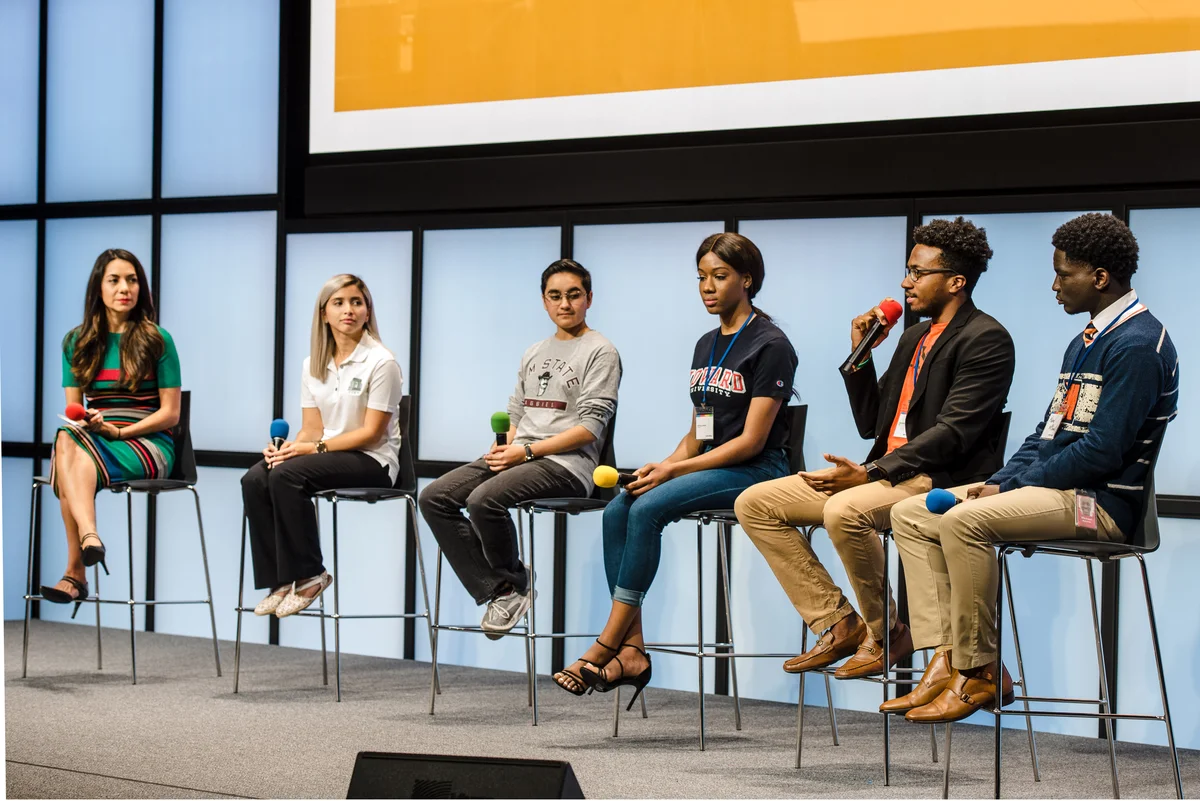 This fall, Lianne Sánchez Rodríguez is taking her college courses on Google's campus. Instead of heading back to the University of Puerto Rico, Mayagüez, she will get to learn first hand  from Google engineers.
We're committed to building a more diverse and representative Google that reflects our users. That's why, as part of our strategy to do so, we're continuing to hire and invest in the talent of tomorrow. This fall, we welcomed Lianne, 64 other rising juniors, and 5 faculty members from 11 Historically Black Colleges and Universities (HBCUs) and Hispanic-Serving Institutions (HSIs) as a part of our new Tech Exchange program.

The universities represented in the Tech Exchange program. (Top, left to right: Howard University, Florida A&M University, California State University Dominguez Hills, Morgan State University, New Mexico State University, Prairie View A&M University. Bottom, left to right: North Carolina Agricultural and Technical State University, Dillard University, University of Texas--El Paso, University of Puerto Rico--Mayaguez, Spelman College)
The institutions sending students to Google this year share our commitment to making computer science education accessible and available to everyone. Tech Exchange builds on the success of a 2017 pilot program between Google and Howard University (known as Howard West), during which 26 students completed a three-month computer science education program. Half of those students have since found engineering internships at Google or in the tech industry.
Throughout the year, students will take a selection of applied CS courses, including machine learning, product management, cloud computing, mobile applications and database systems, from HBCU/HSI faculty and Google engineers. Michael McDonald, who usually attends Morgan State University, an HBCU in Maryland, is excited to spend the entire academic year in this kind of education environment, which he describes as unique: "We're immersed in computer science courses and get a real-world experience."
But this experience goes beyond the books—students will get to know other Googlers from different product areas to get a glimpse of what their futures could hold. And that all started at our kick-off ceremony this week, during which Howard alum and Google VP of Global Partnerships Bonita Stewart expressed her thrill for the program, saying, "It's so exciting for us to create a space for everyone, as we build products for everyone."
During the Tech Exchange Opening Ceremony, Howard University's Dr. Wayne Frederick told the audience of students, academics and Googlers, "This program is going to have a huge impact in terms of how we groom leaders, recognizing that getting them in the professional setting early, reducing their apprehensions, is going to be crucial."
What do students hope to get from their year at Google? Lianne sums it up well: "[Tech Exchange] pushes us to get out there, to not be afraid of making mistakes … and to work hard in order to achieve our goals."