How we're building for transgender communities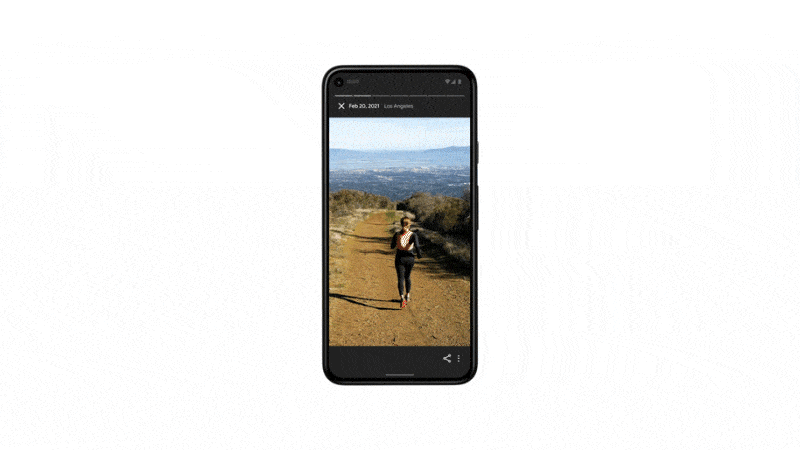 Understanding gender can be a lifelong journey for many folks. Coming out as trans or nonbinary can include a lot of changes, including the use of different pronouns or a different name, or physical changes. None of this is easy. Something as simple as seeing an old photo of yourself can be painful if it doesn't match who you are now on your journey.
We heard directly from members of the transgender, nonbinary, and gender expansive (GE) communites on this issue. To learn how we could help make reminiscing with Google Photos more inclusive, we worked with trans and gender expansive users and brought in our partners at GLAAD.
Working with GLAAD, we conducted qualitative research interviews with trans individuals and community leaders. These focus groups, along with our own transgender community at Google, played an important role in shaping how Memories in Google Photos works. We learned that control over Memories would be necessary and that there's no one-size-fits-all solution.
Some of the feedback we received from focus group participants.
To give you control, we made it possible to hide photos of certain people or time periods from our Memories feature. And soon you'll be able to remove a single photo from a Memory, rename a Memory, or remove it entirely. We're making all these controls easy to find, so you can make changes in just a few taps.
In addition to the work we are doing to make Google Photos more inclusive, we wanted to make sure we are also supporting non-profits that directly serve the transgender community. Google.org is giving cash grants to such organizations that are providing critical services and resources directly to transgender and GE communities across the globe. Some of the organizations included are the Transgender Law Center, Trans Lifeline and Transgender & Intersex Africa.
Google.org is proud to support the transgender and GE communities in our broader work on gender equity too. As part of the Google.org Impact Challenge Women and Girls, we recently announced financial support for both Reprograma and TransTech Social, organizations that are focused on helping members of the community reach their full economic potential and thrive.
In addition, Google.org continues to donate Search Ads and enable Googler volunteer efforts to benefit organizations like Transgender Law Center, Reprograma, Gendered Intelligence and Transgender Legal Defense & Education Fund. This enables these LGBTQ+ nonprofits to advocate for the Trans Agenda for Liberation, direct community members to pro bono legal resources, provide direct aid to transgender people in need and raise critical funds to advance transgender equality.
We hope the changes to Google Photos make it better for everyone, and that the work we're doing with these organizations can truly impact the transgender community. There's still more to do, but we're committed to doing this work together.